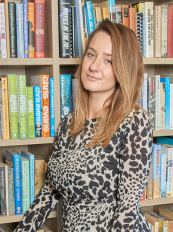 K
___

E

____

Literary Agent
[ To view the full details you need to subscribe or log in ]
Last updated: January 24, 2023
Literary Agency
Categories
Fiction
Novels
General, and in particular
Family Saga
Friends
Literary Suspense
Romance
Nonfiction
Nonfiction Books
Cookery
Economics
Food
History
Literary
Memoir
Narrative Nonfiction
Nature
Personal Development
Philosophy
Politics
Popular Culture
Popular Science
Science
Social Issues
Fiction
Novels
Hard Science Fiction
High / Epic Fantasy
Description
I am actively looking for exciting new voices across both fiction and non-fiction.

I'm interested in non-fiction that says something about the way we live- from beautiful narrative non-fiction with a strong voice to passionate manifestos from experts in their fields. Whether it's popular science, big ideas, nature writing, memoir, fresh approaches to history or insightful takes on pop culture, I am drawn to writing that makes social, political, and economic issues accessible and engaging.

Whatever the topic, I love to see ambitious and unconventional approaches to non-fiction. That could be history with a literary/ narrative bent or science writing that merges with the philosophical. I'm as likely to be drawn to a major reporting project (Matthew Desmond's Evicted or Sarah Krasnostein's The Trauma Cleaner) as I am to a genuinely useful personal development book (I've now given away three copies of Attached). I love memoir and am open to extraordinary writing or extraordinary personal experiences (The Rules Do Not Apply is an all time favourite but I also bring up Andre Agassi's OPEN more than is really acceptable). I would also love to further expand my cookery and food writing list, I hoard cookbooks and never tire of good narrative cookery.

I read very widely in fiction but the common thread that runs through most novels I love is a sharply observed take on relationships and strong characters I'll think about long after I've left them on the page. I want a book I can gleefully, greedily consume- that kind of crying in public, ignoring your friends level compulsiveness… but I also want it to be beautifully put together. To steal from Donna Tartt, who explains this better than I ever could, I'm eternally looking for a balance of "density and speed". I enjoy the very literary and the page-turner in equal measure. If it's set in a cult, an atmospheric college, an all consuming sub-culture, or a group of old friends with simmering tensions, it's probably of interest to me. I love a sense of time and place, whether that's a historical setting or just a vividly realised present.

I would love to see more literary suspense, a funny-sad family drama, something smart about male friendship, and I am forever on the lookout for a great love story.

I am largely genre-agnostic and if you're using genre (crime, fantasy, speculative) in an interesting way underpinned by exceptional writing I'd love to see it. Having said this, I'm probably not the best agent for hard SFF or YA.
Approaches
How to approach
Email
What to send
Query
Synopsis
Writing sample
Proposal
Author bio
User feedback
There is not yet any feedback for K___ E____.
If you have had any contact with K___ E____ (or have any in future), remember to leave feedback – whether positive, negative, or neutral – to help other users.
Add
Note
Show
Notes
Hide
Notes
List
Notes
Notes