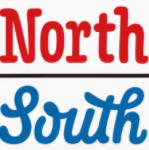 N
____

S

____

Books

Book Publisher
[ To view the full details you need to subscribe or log in ]
Last updated: March 24, 2021
Categories
Children's
Fiction
Board Books
Picture Books
Description
Publishes picture books for children up to 1,000 words. Seeks fresh, original fiction on universal themes that would appeal to children aged 3-8. Generally does not acquire rhyming texts, as must also be translated into German. Send submissions by email as Word document or pasted directly into the body of the email. Authors do not need to include illustrations, but if the author is also an illustrator sample sketches can be included in PDF or JPEG form.
Approaches
How to approach
In the body of an email
Word file email attachment
What to send
Full text
Online
Location
6
__
T
____
A
_____
, 2
__
F
____
N
_
, N
_
1
____
United States
User feedback
There is not yet any feedback for N____S____ Books.
If you have had any contact with N____S____ Books (or have any in future), remember to leave feedback – whether positive, negative, or neutral – to help other users.
Notes for N____S____ Books
Add
Note
Show
Notes
Hide
Notes
List
Notes
Notes