International Short Story Contest
Eleventh short story contest winners
The Eleventh International Short Story Contest opened in May 2014 and closed on May 1, 2015. Deliberation over the final line-up of winners was long and hard, but by July 2015 the following successful entrants were announced:
Winners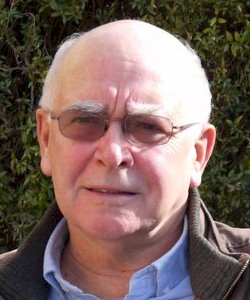 Congratulations to Clay Iles of Eastbourne, United Kingdom, who wins £200 for his winning story, "The Tea Strainer". The story is published below.
Clay Iles is a tennis coach and freelance writer. He played in the Wimbledon Championships six times in the late sixties, early seventies. He has a son, Xavier, and a daughter, Nadine. He is a grandfather and lives in Eastbourne with his partner Linda, a barrister. Clay began writing with a regular column in the Croydon Advertiser, the magazine British Lawn Tennis and Squash and the American magazine, World Tennis. Features have also appeared in The Times, Sunday Telegraph, The Guardian and several magazines. Although his first short story appeared 40 years ago in a tennis magazine, he has only recently returned to writing fiction. His favourite writers are Martin and Kingsley Amis. He enjoys mainly classical music and reads lots of short stories and poetry.
Ten special commendations go out to the following entrants (in no particular order):
Annest Gwilym, United Kingdom, "Restoration";
Ute Carson, United States, "Bedrock";
Loreena Russomanno, Canada, "Instinct";
Vicky Woodcraft, United Kingdom, "Ghosts of Gone Girls";
Andrew Campbell-Kearsey, United Kingdom, "A Minute For Mink";
Clive La Pensee, United Kingdom, "Love through an Onion";
Bruce Graham, United States, "All Over But The Lease";
Alex Swinburn, United Kingdom, "Usurpers";
Anna McKann, United Kingdom, "My Friend Dee";
Sharon Boyle, United Kingdom, "The Real Deal Faker".
The Tea Strainer
By Clay Iles
"Best be getting on," said Mr Johnson in a quiet, cajoling, yet not wanting to upset the applecart, tone of voice. "Don't want to miss it. The taxi'll be here any minute."
If only, thought Mrs Johnson. Missing it was just what she had a mind to do.
Her case stood upright in the middle of the hallway. She took it with her, packed with a nightdress and a change of clothes on the off chance that she'd stay the night, although she secretly knew she never would. She skirted it now. Pulling up that handle seemed the final irrevocable step. Mr Johnson stepped forward and did it for her, a degree of strain etched on his lined face as he heaved. "Come on old girl, let's be off."
"Off" was nothing more than the ten yard or so amble to the gate, Mr Johnson pulling her case. Even now he managed to say, "Do you really have to go?"
For a moment she wondered if he could even remember where she was off to. "Can't not go now. He's expecting me."
The train took her to London and then she took the tube. She hadn't used it for years and enjoyed the mixture of independence and unity as she was jolted along with other passengers like cans on a conveyor belt.
She got out at Piccadilly and strolled the short distance to Fortnum and Mason.
Most of the ground floor was devoted to tea; boxes and boxes of Assam, Darjeeling, Earl Grey, Lapsang, Ceylon, some in Fortnum and Mason cartons, others in fancy, ribboned gift containers. Tucked away in a corner was a box full of metal tea strainers. Chucked in they seemed.
She asked an assistant.
"What exactly is it you want?"
"Tea strainers – more, more ..." elaborate came to mind.
"Expensive? Silver?"
Mrs Johnson nodded.
"That's gifts – second floor."
When she arrived at her son's house, they embraced and she took off her coat and disentangled her scarf.
"How's dad?" he said.
"Pottering along." Pottering or tottering; it didn't matter which. "No, he's fine, although sometimes I wonder. "
"Hasn't been here for years. D'you know, I think that was the last time I spoke to him."
This was the worst part. If it hadn't been for this bit, she might have resigned herself more to coming up to visit. The discussion always got to her the most.
"It's Ian isn't it?" said Geoff.
She pretended to consider. It's not so much Ian. It's ... "

"What?"
"It's ... well you know ... the way things are." Mrs Johnson shuddered. But before she could gather her thoughts to deny what her son had said, he went on another tack, "How is he really?"
Mrs Johnson pulled a handkerchief from beneath her left hand sleeve, "He's not very well. I told you that. Take the phone ... his hearing or his movement – perhaps it's both. He never gets there in time. He never answers it."
"Should we come down?"

"We?"
She knew "we" would be a step too far. "I" was still a no go area, but at least there were chances, a possibility. "We" could even kill him. "Not just now dear."
Not for the first time in her life did she consider how she tried to do her best for everybody. Somehow the harder she tried the more out of control it all became.
"It's about time he got rid of his stupid prejudices. Live in the real world. He must see he's way behind."
It was worse than ever. She wouldn't come again.
"Where's Ian ?" she said.
"Made himself scarce – just in case. Know what I mean? He'll be out all day now."
"But you knew dad wasn't coming. I told you that."
"It's not only dad. There's you as well."
"Me? It goes over my head a bit."
"Is that why you don't stay?
"I can't leave your old dad. I'd never forgive myself if anything happened." That was only partly the reason. She, almost as much as Mr Johnson, had never really recovered from seeing them go into their room together.
Silence fell between them as she fought to keep her thoughts off the subject and hoped Geoff would understand and say nothing too.
"What about tea?" Geoff said rising from his chair.
"Lovely. It's just what I could do with."
While Geoff busied himself in the kitchen Mrs Johnson glanced round the small sitting room, brim full of ornaments and knicknacks. There were photographs too. She wanted a closer look so she went to the kitchen doorway to ask if she could help. When the answer was no, as she knew it would be, she took the opportunity to inspect the room closer. There were plenty of pictures of Geoff and Ian, the two of them together, tucked away in between the various ornaments on a cupboard and mantelpiece, but none of her and her husband. The two men in the photos, both plump, usually in shorts, exposing short dumpy legs, posed, smiling at the camera,
It made her feel sad, her and her husband, excluded like that, but not entirely surprising. Anger rose in her and she felt her face grow hot. With one sweep of her hand she wanted to swipe away all the clutter and rubbish on the shelves; she felt that badly about it.
She took from her bag the small package she'd bought in Fortnum and Mason. Done up in gold paper with a red bow she'd been looking forward to presenting it to Geoff. At the right time that was. A little gift from dad, it said on the card and she'd scribbled an indecipherable signature making sure they wouldn't know it was hers. That might bring them round, get them together. She'd wanted that more than anything before time ran out. She glanced at the shakily written "with love from dad". She'd scrawled it on the train and thought about ripping it off. What did she care about filial love when he couldn't even display their photographs?
Glancing at the pictures and ornaments on the shelves she noticed they were all covered in a thick layer of dust. They hadn't been moved for months, maybe years.
Carefully she reached over and placed the little package towards the back, between a small china horse and a photograph of Geoff and Ian seated on a bench. With smug satisfaction she considered, it could stay there for years, might never be opened.
She took her seat by the coffee table just as Geoff brought in the tea things. The teapot, the silver sugar bowl, the carved tea knives, the ornate milk jug and the crowning glory the three tiered cake stand. On the top layer stood the mixture of crab and cucumber sandwiches cut into neat triangles interspersed with tomato and salmon ones. On the next tier were scones and the bottom tray comprised various cakes. Geoff quickly disappeared again and returned with pots of cream and raspberry and strawberry jam.
Once they'd started eating the sandwiches Mrs Johnson said, "This was how we knew."
To Geoff's look of incomprehension she went on, "Not exactly knew – more like started to guess. It was Auntie Barbara. You were very small. Auntie Barbara bought you a plastic tea set. I could never fathom why. Blue it was, just like this one. You were obsessed with it. Every day you went through the ritual of making tea – pretending of course. You were so young," she wafted her hand over the table, at the layout, "just like this. In all these years you've not changed."
She finished a mouthful of scone and sipped from her cup. "We used to joke about it, me and your dad. I remember your dad saying, "He's not right, that lad; something about him." It never occurred to me. I'd never thought about it till then. You know, some lads play with trains, football, that kind of thing. How many have tea sets? Then your dad says, "No son of mine ..."
"Mum that's enough."
"It's not the sort of thing little boys do. That's how we knew. Or not knew exactly – just guessed. Who would have thought, all these years later, our jokes would prove right."
"No joke now. He won't even see me."
"He would ...by yourself that is. I could talk him round. He wants to see you really. Not that he'll admit it. It's you and Ian together, he can't get to grips with."
"Ian's a part of my life. Why should I change all that, just to keep dad happy?"
"He does think about you, you know. It's not out of sight out of mind. He often wonders how you are."
"If he feels that much then he should accept Ian and me together."
They went on like this to and fro until the sandwiches and scones had gone.
"You could see him if you really wanted to. I know it would make him happy. As I said, I'd talk him round.
"You shouldn't have to – talk him round as you put it. Anyway it's the principle. It's Ian I've got to think of."
Early in the evening when it was time to go Geoff called for a taxi and Mrs Johnson put on her hat and coat and fussed with her scarf.

They were standing at the door, the taxi driver waiting at the gate.
Mrs Johnson hadn't planned to say it. She was trying very hard not to. But Geoff was her only son. He put his arm round her giving her a kiss and she said through her tears, "Look after yourself," and then added, "those photographs, on the cupboard – there's not a single one of your mum and dad."
That shook him, she could tell and she couldn't help feeling pleased.
He started to splutter, "There is ...I'm sure, that one by the gate."
She put a hand on his arm, feeling sorry for him. "Don't worry. Towards the back, something you've always wanted – from Dad. He said you never had one when you were small."

On the train journey home she ordered a coffee, a couple of digestive biscuits and settled down to a doze. She was more relaxed than on the journey up; glad at what she'd done.
The taxi deposited her home and at the door she and her husband kissed.
"Any calls?" she said, more from habit than anything else.
He murmured something about thinking there'd been someone, but couldn't exactly remember as the kettle had been boiling at the time.

"I gave Geoff that tea strainer," Mrs Johnson said.
Mr Johnson frowned as she knew he would. "What tea strainer?"
"You know – the silver one. You chose it – remember? We bought it for him when we were in London – years ago."
While he was mulling over that she went and checked the phone. There was one message.
She wasn't surprised Geoff had phoned, choosing his moment, before she arrived home. He would have wanted to thank his father, but not speak to him.
"Was there a call?" Mr Johnson said.

"Geoff, for you. Thanking you for the tea strainer. He left a message."

"That's nice. Must go and visit. Or they can come down. They can stay. Haven't seen Geoff for ages."
"What a lovely idea," Mrs Johnson said, wondering if it was a blessing there wasn't much he could remember. "Geoff will be delighted."