Writing Insights: Why don't agents tell you why they rejected your book?
authorlink.com – Monday August 1, 2022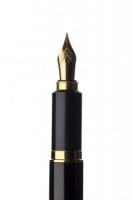 Many writers ask why agents don't give more specific reasons for rejecting a book submission. A standard answer is: "not the right fit," though a submission is in the same genre they represent.
There can be a number of reasons why a literary agent rejects a work. When an agent says a work is not the right fit for them, it may or may not relate to the writing itself.
The agent could have more submissions than they can handle at the time, or they have just sold a similar title, or they know an editor is looking for a particular story angle, and your submission doesn't fill that story angle. It could be that the agent doesn't see the work slotting into a particular category they represent. There are different kinds of thrillers, for example. Maybe the agent knows they can sell psychological suspense but doesn't know where to go to sell a medical thriller. Maybe the agent doesn't feel the story targets a large-enough audience or the market is glutted with similar titles. It can also mean the agent simply doesn't have time to thoroughly read your story, but a quick read tells them it doesn't fit a need. Or, maybe they are tired and just had a bad day. Agents are human, you know. So, don't take it personally.
To read the full article on authorlink.com, click here