They Say It Only Takes One: My Year of Trying to Get an Agent, and Get Pregnant
lithub.com – Wednesday June 22, 2022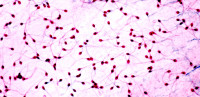 For as long as I've been a writer, the comparison that I've heard the most frequently used by artists of my ilk is that writing a book is like having a baby. As someone who has never had a baby, I imagine the truth of this likeness is that both take time and that both, once completed, are sent out into the world with little control over what happens next.
But what the comparison between writing a book and having a baby gets wrong is the assumption that the person writing the book or birthing that baby is in a position to both publish a book and procreate. Maybe this is why I've spent the last few months feeling unconvinced by the truth of this likeness. Is writing a book like having a baby? Sure, if you can get an agent and can get pregnant.
I, unfortunately, haven't been able to do either.
To read the full article on lithub.com, click here