On navigating the publishing industry
thecreativeindependent.com – Sunday March 13, 2022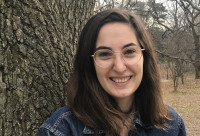 Literary agent Heather Carr discusses the ins and outs of publishing , focusing on the work you want to do, and the value of networking even if you think it's gross.
The literary world is full of various roles and duties. How did you decide to pursue the agent path?
I really like the editorial process, but I wanted the freedom to work on only the work that I wanted to work on. And I feel like being an agent, you have the most control and flexibility over who you decide to work with. There's no one telling me I have to work with a politician I don't like or a writer whose work I don't believe in or don't think needs space on the shelf, or whatever. I have the ability to curate that.
I'm also really passionate about there being more transparency as far as how the financial parts of publishing work. I get to talk to authors directly about that as an agent, about what their financial life as a writer could look like. And, I also get to help them, from a business perspective, make those financial decisions for their career and manage that. I get to be a matchmaker, and that's probably my favorite part. You get to find a book that you know an editor will fall in love with. Being able to do that over the course of a writer's whole career was really appealing to me. You just do everything. You don't have to be specialized, which is nice.
To read the full article on thecreativeindependent.com, click here