Jeffery Deaver interview: The secrets of writing a bestseller
cambridgeindependent.co.uk – Wednesday May 15, 2019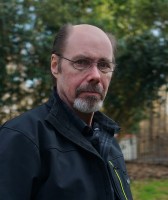 Thriller writer Jeffery Deaver was penning award nominated novels - but for some reason they weren't selling.
After his sixth book - a mystery in the Poirot vein - came out to critical acclaim, but little money, he knew he had to act.
"They were well received, but they didn't do extremely well in terms of sales. Then I re-read them and I realized they weren't as good as I had hoped," says Jeffery.
That's when he began working on something he calls his 'mint toothpaste' business plan.
"I'm a big list maker and I was aware that I needed to be more scientific about it. So it was in my late 30s I outlined a book for the first time - after writing half a dozen. That book was exponentially better and so I have been following that model ever since."
To read the full article on cambridgeindependent.co.uk, click here