How a Tiny Literary Magazine Became a Springboard for Great Irish Writing
nytimes.com – Wednesday April 5, 2023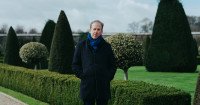 The Stinging Fly has helped launch several of Ireland's most promising writers. How has a publication with 1,000 subscribers carved a niche in the Irish canon?
Before Sally Rooney was the author of best-selling books, and well before those books became buzzy television series, she was an undergraduate student at Trinity College Dublin with a growing pile of unpublished poems and no contacts in the writing world. Her first break came in 2010, when The Stinging Fly, a small Irish literary magazine, agreed to publish her work.
For Colin Barrett that career turning point arrived in 2009, with the publication of his short story "Let's Go Kill Ourselves" in The Stinging Fly. Four years later, Barrett's debut collection, "Young Skins," was released via the magazine's adjacent press to international acclaim. Barrett went on to win the Frank O'Connor International Short Story Award and the Rooney Prize for Irish Literature.
The Stinging Fly has been something of a revelation in Irish literature. Founded in Dublin in 1997 by Declan Meade and Aoife Kavanagh as a receptacle for "all this great writing floating around," as Meade said, it earned government support and has reached its 25th year as a launching pad for some of the country's most promising, and in time, some of its best known, poets and novelists. As such, it has also become prime poaching ground for editors in other countries hungry for Irish talent.
To read the full article on nytimes.com, click here