Getting noticed by an Editor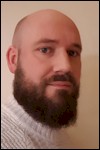 By J. Paul Dyson
Managing Editor, firstwriter.com
firstwriter.com – Thursday May 6, 2004
In today's saturated fiction market, with hordes of writers throwing themselves at agents and editors daily, how do you manage to grab an editor's attention, and get them to read your work?
Writers come up with all kinds of ideas to make their work stand out: from unusual fonts and large typefaces, to novelty items and gift vouchers included with the submission. Young writers stress their age; foreign writers their ethnicity; working-class writers their deprived backgrounds and education. Writers have even been known to send saucy pictures of themselves in various states of undress!
And it has to be said that these kinds of gimmicks do actually work. They make your submission stand out, and editors like them. Including these kinds of gimmicks means that the editor who first looks at your submission is far more likely to pass it on to one of their colleagues to have a look at as well – unfortunately, it won't be to read the manuscript; it will be with the words "you won't believe what this idiot's just sent me in the post..." And why do editors like these gimmicks? Because it means they can reject the manuscript without actually having to spend time reading it.
You can argue all you like that editors shouldn't dismiss work without reading it (and probably the most conscientious don't), but it doesn't alter the fact that an awful lot do, and that you're only hindering your chances of being accepted if you include these gimmicks. A gimmick is just a vote of no-confidence in your own writing. It says "I don't think my writing is good enough to stand on its own", and if the writer doesn't believe in their writing then few others will, either. It suggests that you're desperate and clutching at straws – not that you've got something of value that an editor might really be interested in using.
The only thing which is really going to give you a chance of being accepted by an editor is good writing – by using gimmicks you're distracting attention away from the one and only thing which actually can get you accepted.
Obviously, sending vouchers and cuddly toys is going to make you look ridiculous, but don't forget that irrelevant information about yourself is just as bad. An editor isn't going to lower the bar just because you're 14, or gay, or terminally ill – they'll just feel affronted by your assumption that they might. If anything, they will be more likely to over-compensate and be more critical of your work than be lenient. No editor would want it to appear that they'd accepted a bad poem just because it was by someone who was still at school.
If you're a teenage poet writing poetry which is about teenage angst then mention your age. Otherwise don't. If you're writing a book on the working classes then it would be worth mentioning your working class roots, but if you're writing Science Fiction then they're irrelevant. Remember – other than a handful of writing publications, your markets are going to be reader-orientated. Making excuses to an editor for your writing isn't going to affect what the end-readership think of it.
So if you can't use gimmicks, how do you make your submission stand out? The biggest irony about all of this is that standing out is the last thing you want your submission to do in the first place. Sure, you want your writing to stand out when the editor comes to read your manuscript, but for the rest of the time you want to be working incognito. Don't draw attention to yourself. Overworked editors with submissions piled to the ceiling are just looking for reasons to reject things as quickly as possible – don't give them an excuse. Here are just some of the most common and fatal mistakes writers make when submitting – make sure you avoid them:
1) WRITING EVERYTHING IN CAPITALS. READING SOMETHING WRITTEN ENTIRELY IN CAPITALS IS LIKE LISTENING TO SOMEONE SHOUTING IN YOUR EAR. IT'S VERY ANNOYING. BECAUSE CAPITAL LETTERS ARE ALL THE SAME SIZE IT ALSO MEANS THAT WORDS LOSE THEIR SHAPES – MAKING IT IMPOSSIBLE TO SPEED READ. DOES THIS MEAN EDITORS SLOW DOWN AND READ YOUR WORK MORE CAREFULLY? NO. IT MEANS THEY REJECT IT WITHOUT READING IT AT ALL (STANDARD POLICY THROUGHOUT PUBLISHING). The same goes for italicising everything, or putting everything in bold.
2) Ignoring submission guidelines. It's amazing how many writers expect to have thousands of words of their manuscripts read carefully by busy editors, but aren't willing to take the time to read a few hundred words of submission guidelines. If you ignore or disregard submission guidelines then you'll at best alienate the editor, and more likely get your work rejected out of hand.
3) Including irrelevant details. Don't tell editors that you're only young, or come from a poor background, or anything else. Any attempt to bypass an editor's editorial integrity is going to put them on the defensive and make them unreceptive to your work. Restrict personal details to those relevant to what you're submitting.
4) Sloppy approaches. Your query letter doesn't affect the quality of your manuscript any more than dressing like a tramp affects your ability to do a job – but you wouldn't dress like a tramp for a job interview and you shouldn't be sending out queries with spelling mistakes and poor grammar, either. You want to convince an editor that you're a good writer. Sending them examples of how badly you can write is not the way to do that.
5) Chasing up too soon. Lots of magazines have lead times of between six months and a year. Don't start emailing after a fortnight asking whether you've been accepted or not. In order to get through the backlog editors can't afford to be constantly updating writers as to the status of their submissions. If you present yourself as someone who's going to be hassling them for the next six months then they'll just reject you to get you off their backs. Check out their websites and documentation for quotations on lead times. If you can't find any, ask once after a few months what their lead times are.
If you're making any of the above mistakes then you're seriously hampering your chances of getting published. It doesn't matter how great your writing is – it won't count for anything if nobody ever reads it. Not only that, but any of the above mistakes will also label you as an amateur writer who doesn't know anything about the industry they're trying to break into – not the best platform to launch your pitch from....
To search over 250 magazines where you can submit your work click here