Do we still need the Women's Prize for Fiction?
spectator.co.uk – Friday March 10, 2023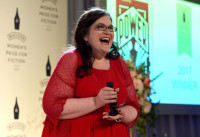 Nine debut books were among the 16 novels to make the cut in this year's Women's Prize for Fiction long list, announced this week. But what relevance does a gender-exclusive award retain when women dominate the contemporary world of publishing?
When the Women's Prize for Fiction was launched in 1996 it was badly needed. Back then, female writers found it hard to get their work published. If they did succeed, their work was, all too often, unappreciated by critics and under-acknowledged. It's clear that is no longer the case.
Women buy 80 per cent of all novels. At the time of writing, the New York Times top 15 bestseller list features 13 female writers. One global survey found 60 per cent of literary agents to be female; another poll, in the American publishing industry, found that 78 per cent of publishing staff overall were female, including six in ten at executive or board level. According to figures from the Bookseller, 629 of the 1,000 bestselling fiction titles from 2020 were written by women. By 2021, female-authored books sold more copies on average than those written by men.
To read the full article on spectator.co.uk, click here