'Fight Club' author Chuck Palahniuk takes readers to writing school in new book 'Consider This'
eu.usatoday.com – Monday January 6, 2020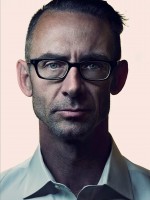 It's no secret that going to school for a Master of Fine Arts (MFA) in creative writing is expensive. But with the release of his new book, "Consider This: Moments in My Writing Life After Which Everything Was Different," Chuck Palahniuk is offering an alternative.
"It costs a fortune to get a MFA degree in creative writing, and there are people who don't have that money and don't have that time and don't live anywhere close to a school that has a program like that," the author explains to USA TODAY.
Now, the novelist who has published more than two dozen books, including "Fight Club" (1996), is looking to share the most important moments and lessons that helped mould him in his new book, which hits shelves Jan. 7.
To read the full article on eu.usatoday.com, click here