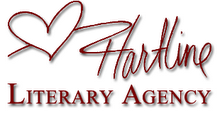 H
_______

Literary Agency

Literary Agency
Established: 1990
[ To view the full details you need to subscribe or log in ]
Last updated: July 19, 2023
Categories
Nonfiction
Nonfiction Books
Description
Specialises in Christian bookseller market, and particularly interested in adult fiction, nutritional, business, devotional, and self-help. No short fiction, screenplays, scripts, poetry, magazine articles, science fiction, fantasy, extraordinary violence, unnecessary profanity, gratuitous sexuality, or material that conflicts with the Christian worldview. Probably not the right agency for literary fiction, either. See website for detailed submission guidelines.

Note that this agency also offers literary services, which may be considered a conflict of interests.
Costs
Offers services that writers have to pay for
Literary Agent
Literary Agent / Author
Literary Agent / Author / Editor
Literary Agent / Author / Editor / Proofreader
Literary Agent / Editor
Literary Agent / President
User feedback
There is not yet any feedback for H_______ Literary Agency.
If you have had any contact with H_______ Literary Agency (or have any in future), remember to leave feedback – whether positive, negative, or neutral – to help other users.
Notes for H_______ Literary Agency
Add
Note
Show
Notes
Hide
Notes
List
Notes
Notes