Writers' Newsletter
Issue #168
March 2017
Short story contest – deadline delayed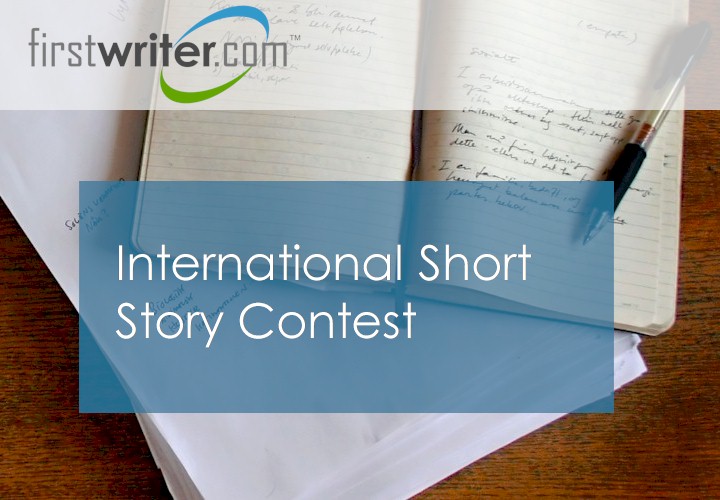 firstwriter.com – Sunday March 26, 2017
The deadline for firstwriter.com's Thirteenth International Short Story Contest has been delayed by one month to May 1, 2017, to allow for last minute entries.
The competition is seeking short stories up to 3,000 words, and is open to stories on any subject and in any style: literary fiction; genre; romance; horror; science fiction; experimental – all are acceptable and will be treated equally – the only criteria on which they will be judged is the quality of the story and of the writing.
The winner of the competition will receive a cash prize of £200, or the equivalent in your currency (that's around $300). Not only that, but there will also be up to ten special commendations awarded. All winners will be published in firstwriter.magazine and receive firstwriter.com vouchers worth $36 / £24 / EUR36. These vouchers are enough to cover the cost of creating an annual subscription to firstwriter.com, allowing access to our daily updated databases of over 100 writing competitions, over 650 literary agencies, over 1,800 book publishers, and over 2,000 magazines – as well as the option to receive daily alerts by email of new and updated listings which match your interests.
Another advantage of the firstwriter.com competition is that submissions are made online – saving you the hassle of printing and posting. To enter your story online in seconds go to https://www.firstwriter.com/competitions/short_story_contest/
Some of this month's news for writers from around the web.
Indie publisher Influx launches Kickstarter to raise £15k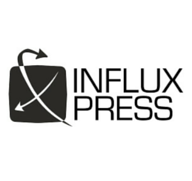 thebookseller.com – Friday March 24, 2017
Influx Press has created a Kickstarter campaign in a bid to grow its business.
Supported by industry figures including author and editorial director Max Porter and author and campaigner Nikesh Shukla, the publisher intends to raise £15,000 to fund the press for the next two years.
After five years of publishing and receiving previous Arts Council funding, Influx has decided to "go down the crowd-funding route", following the successes of popular campaigns including those for The White Review, Dodo Ink and The Good Immigrant (Unbound).
Writers' Handbook 2021 - Out Now!
Over 3,000 markets for writers
Includes literary agents, publishers, and magazines
40% cheaper than Writers' Market and over 50% cheaper than the Writers' & Artists' Yearbook
Available both in print and soon as an ebook
Adult Book Sales Fell, Kids Books Rose in October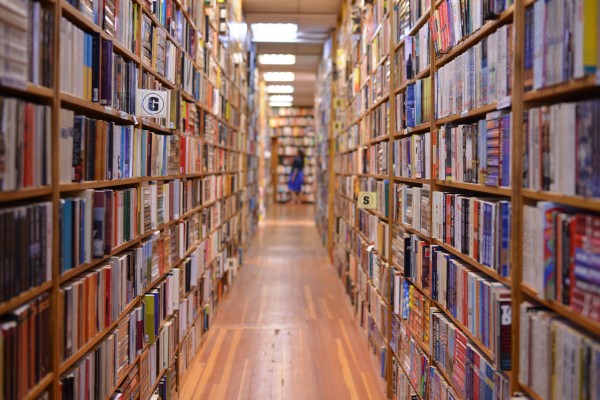 publishersweekly.com – Friday March 24, 2017
Sales of adult trade books fell 13.1% in October compared to October 2015, while sales in the children's/young adult segment rose 1.9%, according to figures released Wednesday morning by the AAP as part of its StatShot program.
The decline in adult trade was led by a 24.1% drop in hardcover sales, the biggest trade format, as well as a 21.0% decline in mass market paperback and a 31.9% drop in the sale of physical audiobooks. Sales of digital audiobooks rose 7.6% in the month over October 2015, and e-book sales were up 2.6%. For the first 10 months of 2016, sales in the adult trade category were down 3.2% compared to the same period a year ago.
Lit Agents Join Forces In Agents Round Table

publishersweekly.com – Friday March 24, 2017
In response to a changing marketplace, 10 women literary agents have launched the Agents Round Table (ART), a consortium of independent agents who have pledged to share knowledge, resources, and contacts.
The goal of ART, according to Regina Ryan who has an eponymous shingle, is to better meet the needs of their clients. "This is new in the publishing world," Ryan said. "My authors love the idea of my being able to consult with this group. They know they're getting advice and wisdom from first-rate agents with literally hundreds of years' of experience in publishing."
A selection of the new listings added to firstwriter.com this month.
New Literary Agency Listing
firstwriter.com – Thursday March 9, 2017
Handles: Fiction; Nonfiction
Markets: Children's; Youth
UK office of established US agency. UK agent handles fiction and nonfiction for children and young adults, but no material for adults, or picture books. Agents in the US office do consider material for adults. See website for submission guidelines.
New Publisher Listing
firstwriter.com – Friday March 24, 2017
Publishes: Fiction;
Areas include: Adventure; Science;
Markets: Children's
Publishes books that allow kids to experience science through adventure and discovery. Submit complete ms by email.
New Magazine Listing
firstwriter.com – Thursday March 23, 2017
Publishes: Essays; Fiction; Nonfiction; Poetry;
Areas include: Nature; Short Stories;
Markets: Adult;
Preferred styles: Literary
Online journal publishing poetry, fiction, nonfiction, and visual art that explores the many complicated facets of the word "environment". Submit online between October 1 and May 1 each year.
Some of this month's articles for writers from around the web.
Eight reasons that even a good book is rejected by publishers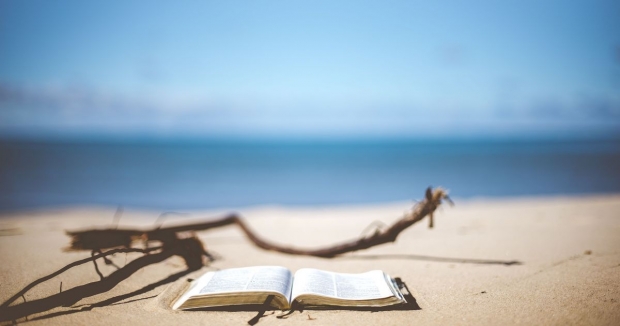 scroll.in – Sunday March 26, 2017
Several years ago, as an aspiring novelist with stardust in my eyes, I used to spend most of my waking hours in Yahoo's Books and Literature chatroom in the company of fellow aspiring writers. I clearly remember how one of the main topics of conversations used to be the number of rejection slips one had received on that particular day (or the previous week), agents/publishers who had requested a synopsis or proposal, and those who had just not bothered to respond. All of us were united by the looming sense of uncertainty, suspense, and the palpable realisation that the odds were firmly stacked against us.
Today, having spent more than seven years on the other side, first as a consultant and then an agent, I think many writers have wrong notions about rejections. While most books are rejected because of poor quality and incompetence (as they should be), there are several other factors that play a role in publishing decisions. And these affect "good" books too.
The Publishing Industry Relies On Midlist Authors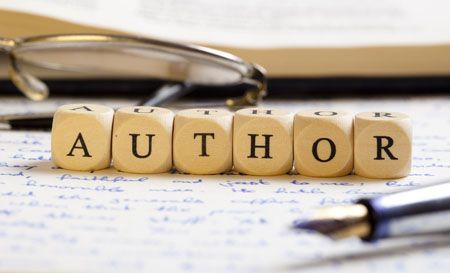 goodereader.com – Wednesday March 22, 2017
The publishing industry constantly bemoans the lack a true bestseller that generate significant revenue. Novels such as 50 Shades of Grey, The Hunger Games and Harry Potter not only sell millions of units in a short period of time, but consistently become huge income earners over the course of many financial quarters. Booksellers such as Amazon and Barnes and Noble also benefit from these types of novels, as they transcend a small minority of bookhounds and become mainstream success stories. The main problem is that a true bestseller only comes along every few years and it is the midlist author that sells between 20,000 to 100,000 units that become the bread and butter of the publishing and bookselling industry.
The rise of the Irish literary magazine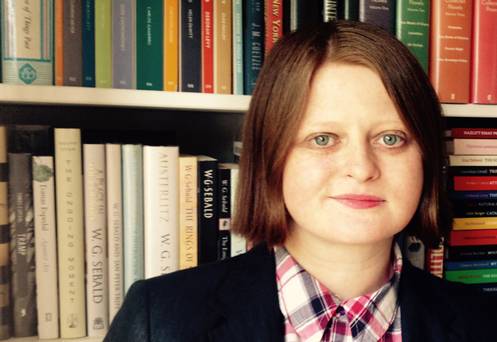 independent.ie – Tuesday March 21, 2017
A vibrant new wave of Irish literary journals are offering insights into contemporary trends as well as giving new ideas and new writers an audience
Information about this newsletter and the firstwriter.com site.
Resources for writers
Go to firstwriter.com for the following invaluable resources for writers:
Advertise
To advertise on this newsletter for as little as $30 / £20 click here
Submit
To submit articles, news items, press releases, or any other items of interest to writers, click here
This newsletter has been compiled by firstwriter.com and is protected by copyright. It may not be copied, forwarded, or otherwise distributed in whole or in part without firstwriter.com's written consent.
While every effort is made to ensure that all information contained within this newsletter is accurate, readers are reminded that this information is provided only as a list of potential leads that the reader should follow up with his or her own investigations. Unless otherwise stated, firstwriter.com is not associated with and does not endorse, recommend, or provide any assurances relating to any of the organisations, events, persons or promotions contained within this newsletter, and cannot be held responsible for any loss incurred due to actions taken in relation to information provided. Inclusion does not constitute recommendation.
Please do not reply to this email. The address from which this has been sent is not capable of receiving emails and sending an email to it may cause your subscription to stop. If you have any queries or require any assistance please contact us by going to https://www.firstwriter.com/contact_us.shtml
© firstwriter.com 2017