Writers' Newsletter
Issue #165
December 2016
Rick Pascocello joins Glass Literary Management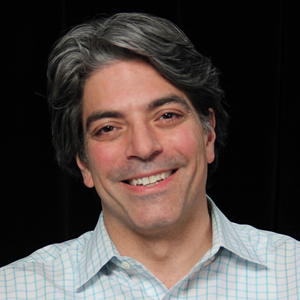 firstwriter.com – Tuesday December 27, 2016
Rick Pascocello has joined the boutique literary agency, Glass Literary Management, as a literary agent. Rick previously worked at Penguin Random House for 23 years, where he was Vice President, Executive Director of Marketing.
According to the agency's website, Rick is interested in working with nonfiction authors who bring a unique perspective to memoir, biography, business, history, narrative nonfiction, sports, popular culture, social commentary and other thought-provoking ideas, as well as mainstream and literary fiction writers "whose voices ring true on every page". He has previously worked with authors such as Harlan Coben, Patricia Cornwell, Ken Follett, Charlaine Harris, Khaled Hosseini, Nora Roberts, Patrick Rothfuss and JR Ward; as well as nonfiction bestsellers such as Stephen Johnson, Jen Lancaster, James McBride, Dan Pink, and Joan Rivers.
As ever, a new literary agent offers writers a rare opportunity to submit to an agent while they are actively building their list, rather than having all their time taken up with promoting the work of existing clients.
For full details of Glass Literary Management go to https://www.firstwriter.com/Agents/details.cgi?Company=Glass-Literary-Management-LLC&RecordNumber=1157 or visit their website here.
For the details of over 650 other literary agencies, search firstwriter.com's Literary Agents database at https://www.firstwriter.com/Agents/
And don't forget that the 2017 edition of firstwriter.com's Writers' Handbook is available now, and is the best book available for listings of literary agents. It boasts 90 pages of literary agency listings – that's nearly twice as many as you'll find in the Writer's Market, which has only 56 pages of literary agent listings; and is more than double the number of pages of literary agent listings in the Writers' & Artists Yearbook, which has a mere 40 pages of listings.
And with firstwriter.com's Writers' Handbook 2017 costing only $17.25 / £11.49 it's a lot cheaper than either the Writers' Market ($49.99) or the Writers' & Artists Yearbook (£20.00).
The book is available to buy now, both in print and ebook formats:
Buy in print
The print version of the book is available from various outlets, including:
Buy ebook
The ebook version can be bought through the following outlets:
Some of this month's news for writers from around the web.
Jill Corcoran Expands into Adult Market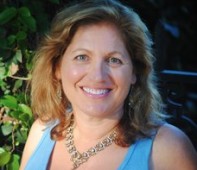 publishersweekly.com – Wednesday December 14, 2016
Jill Corcoran Literary Agency, in an effort to both extend its reach in the children's book market and expand into the adult market, has announced the addition of four new agents.
Writers' Handbook 2021 - Out Now!
Over 3,000 markets for writers
Includes literary agents, publishers, and magazines
40% cheaper than Writers' Market and over 50% cheaper than the Writers' & Artists' Yearbook
Available both in print and soon as an ebook
WME Names 18 New Partners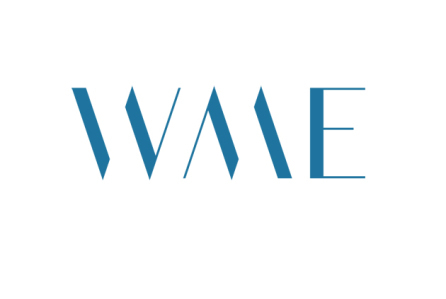 variety.com – Saturday December 10, 2016
WME has promoted 18 people to partner, across film, television, music, non-scripted television, endorsements, and books.
In New York, Claudia Ballard from the books department, Josh Bider in non-scripted television, and Strand Conover in endorsements were named partners. Shari Lewin, an agent who focuses on endorsement deals for the agency's country music artists, was also part of the group.
Agent Jonathan Clowes dies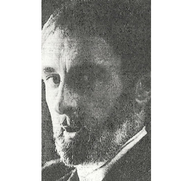 thebookseller.com – Tuesday November 29, 2016
Doris Lessing's literary agent Jonathan Clowes has died aged 86.
He died at his home in France this morning (Friday 18th November).
His agency, Jonathan Clowes Limited, issued a statement saying: "It's with great sadness that we announce the death of Jonathan Clowes. Jonathan was a unique man who led a varied life - first as conscientious objector, then active communist and thereafter as a trailblazing and extraordinarily successful agent to writers such as Len Deighton and Doris Lessing. We will continue to embrace his renegade, and quietly commanding, spirit in all we do."
He leaves a widow Ann Evans, director of the agency, who he had been married to since 1981.
A selection of the new listings added to firstwriter.com this month.
New Literary Agency Listing
firstwriter.com – Tuesday December 27, 2016
Handles: Fiction; Nonfiction
Areas: Autobiography; Biography; Business; Culture; Entertainment; Health; Historical; Media; Sport
Markets: Adult; Children's
Treatments: Literary; Mainstream; Popular
Send query by email only, directly to one of the two agents -- see website for both email addresses. No attachments, picture books for children, or approaches by post. No response to queries not directly addressed to either one of the agents. Send query letter in the body of your email. Response not guaranteed unless interested.
New Publisher Listing
firstwriter.com – Wednesday December 7, 2016
Publishes: Fiction; Nonfiction;
Areas include: Culture; Historical; Humour; Mystery; Science; Sci-Fi; Women's Interests;
Markets: Adult; Children's; Youth;
Preferred styles: Experimental; Literary; Popular
Publishes unconventional books across a broad range of categories. Query one editor directly (see website for list of interests and specific contact details) by post with SASE or by email. Limit query to one page and include sample chapters if available.
New Magazine Listing
firstwriter.com – Monday December 5, 2016
Publishes: Poetry;
Markets: Adult;
Preferred styles: Literary
Poetry magazine with a voice of "illumination, compassion, humanity, and reason", publishing continually online and sporadically in print when a volume is full. Send submissions by post with SASE or by email (preferably pasted into the body of the email). See website for full guidelines.
Some of this month's articles for writers from around the web.
How to write great books for children and young adults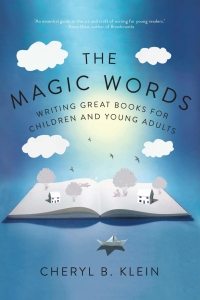 washingtonpost.com – Wednesday November 30, 2016
Almost 20 years ago, a novel about a boy wizard began to fly out of bookstores, first in the United Kingdom, then around the world. By 2007, with publication of the final volume, the seven-book "Harry Potter" series was a global juggernaut. Along with attendant movies, merchandise and theme-park attractions, the series transformed its initially unknown author, J.K. Rowling, into an iconic billionaire — and the children's book industry into a publishing force majeure.
How did Rowling manage to write novels that connected with so many young and adult readers? And could this magic happen again?
The Best Writing Advice of 2016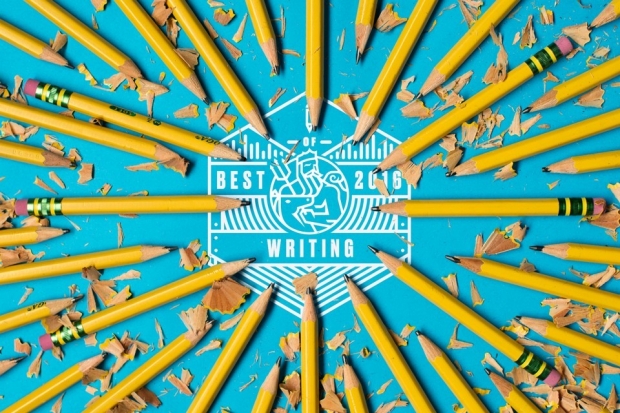 theatlantic.com – Tuesday December 27, 2016
2016 was not an easy year to be a writer. Not just because of the constant, concentration-wrecking pull of our devices, their glowing screens beckoning with the promise of fresh horrors. I've spoken with many writers, in recent months, who seem to be facing a deeper, starker crisis of purpose since the election of Donald Trump. They're asking themselves: Is making literature an acceptable pursuit in a world with such urgent, tangible needs? And if so, how should I use my words?
'I'm at my desk by 9am. I even write on Christmas Day'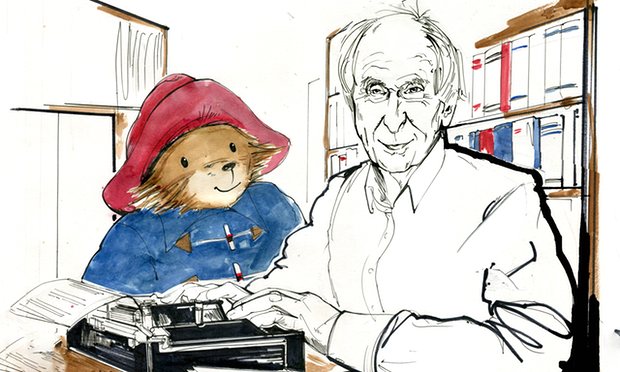 theguardian.com – Saturday December 24, 2016
I have been writing every day of my life, seven days a week, for almost 50 years. Even Christmas Day. But I still enjoy it. I have lived in the same house for the last 30 years and I have written in the same room ever since. When I first came to London, I went on a canal boat ride in Little Venice and I remember going past the street where I live now, thinking: "This must be a nice place to live." I never dreamed that I would one day live here.
My writing room is a cosy, book-lined room, with a dark wooden desk and a window overlooking the garden. There is a little Paddington bear watching over my desk. I am happy here, although on some days, there is rather a lot of traffic on the road and the river and it can be quite noisy.
Information about this newsletter and the firstwriter.com site.
Resources for writers
Go to firstwriter.com for the following invaluable resources for writers:
Advertise
To advertise on this newsletter for as little as $30 / £20 click here
Submit
To submit articles, news items, press releases, or any other items of interest to writers, click here
This newsletter has been compiled by firstwriter.com and is protected by copyright. It may not be copied, forwarded, or otherwise distributed in whole or in part without firstwriter.com's written consent.
While every effort is made to ensure that all information contained within this newsletter is accurate, readers are reminded that this information is provided only as a list of potential leads that the reader should follow up with his or her own investigations. Unless otherwise stated, firstwriter.com is not associated with and does not endorse, recommend, or provide any assurances relating to any of the organisations, events, persons or promotions contained within this newsletter, and cannot be held responsible for any loss incurred due to actions taken in relation to information provided. Inclusion does not constitute recommendation.
Please do not reply to this email. The address from which this has been sent is not capable of receiving emails and sending an email to it may cause your subscription to stop. If you have any queries or require any assistance please contact us by going to https://www.firstwriter.com/contact_us.shtml
© firstwriter.com 2016