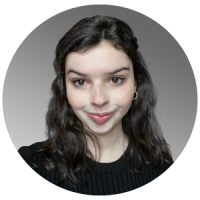 Sydnie Thornton
Literary Agent
Last updated: July 27, 2023
Literary Agency
Categories
Adult
Fiction
Novels
Contemporary Fantasy
Historical Fiction
Young Adult
Fiction
Novels
General, and in particular
Contemporary
Fantasy
Historical Fiction
Literary
Upmarket Thrillers
Description
Interested in YA across all genres: fantasy, historical fiction, contemporary that leans literary, as well as thrillers with upmarket qualities and distinctive characterization. As for the adult side, she is actively looking for transportive, complex historical fiction and whimsical contemporary fantasy. Regardless of genre, she's very likely to connect with manuscripts that bridge the YA/Adult divide. She's also eager to champion any book that prominently features disability representation.
Contact
User feedback
There is not yet any feedback for Sydnie Thornton.
If you have had any contact with Sydnie Thornton (or have any in future), remember to leave feedback – whether positive, negative, or neutral – to help other users.
Notes for Sydnie Thornton
Add
Note
Show
Notes
Hide
Notes
List
Notes
Notes