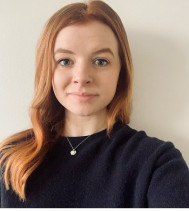 S
___

E

____

-M

_____

Associate Agent
[ To view the full details you need to subscribe or log in ]
Last updated: September 22, 2022
Literary Agency
Categories
Fiction
Novels
Coming of Age
Commercial
Contemporary
Ethnic Groups
Gender
Literary
Mental Health
Romance
Sexuality
Social Class
Upmarket
Nonfiction
Illustrated Books
General
Nonfiction Books
Cookery
Food
Memoir
Narrative Nonfiction
Recipes
Description
In fiction, I'm looking for contemporary commercial, upmarket and literary novels, particularly from authors who are currently underrepresented in literature. I'm especially passionate about LGBTQIA+ representation. I'm also looking for illustrated and narrative non-fiction and memoir. I'm keen on books that make complicated or niche ideas more accessible. I'd love to find cookery and food books too, and am open to lots of ideas there, and am especially drawn to simple recipes suitable for those on a budget, those who are time starved and those who just can't be bothered with cooking half the time!
Approaches
How to approach
Email attachment
What to send
Query
Synopsis
Writing sample
Author
Contact
User feedback
There is not yet any feedback for S___ E____-M_____.
If you have had any contact with S___ E____-M_____ (or have any in future), remember to leave feedback – whether positive, negative, or neutral – to help other users.
Notes for S___ E____-M_____
Add
Note
Show
Notes
Hide
Notes
List
Notes
Notes