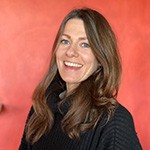 M
_____

H

______

Associate Agent
[ To view the full details you need to subscribe or log in ]
Last updated: May 1, 2021
Literary Agency
Categories
Fiction
Novels
Commercial
Historical Fiction
Literary
Thrillers
Upmarket
Women's Fiction
Nonfiction
Nonfiction Books
Memoir
Narrative Nonfiction
Description
On the lookout for exciting debut authors of both commercial and literary upmarket fiction of any genre (excluding SFF), with a particular focus on women's fiction, thrillers and historical fiction. Especially interested in finding more great zeitgeist novels for our generation and discovering new experiences and places through people's writing. With regards to non-fiction, largely drawn to memoirs and narrative non-fiction with a distinct writing style, an incredible story, or an underrepresented voice or topic.
Approaches
How to approach
Email
What to send
Synopsis
Writing sample
Proposal
User feedback
There is not yet any feedback for M_____ H______.
If you have had any contact with M_____ H______ (or have any in future), remember to leave feedback – whether positive, negative, or neutral – to help other users.
Add
Note
Show
Notes
Hide
Notes
List
Notes
Notes