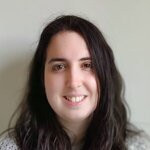 M
____

J

_______

Associate Agent
[ To view the full details you need to subscribe or log in ]
Last updated: June 26, 2023
Literary Agency
Literary Agent
Categories
Adult
Fiction
Novels
Commercial
Fantasy
Romance
Science Fiction
Children's
Fiction
Novels
Fantasy
Science Fiction
Description
Has a particular interest in scifi and fantasy across both adult and children's books. She loves anything with high stakes, characters you would follow anywhere, big stories, expansive worldbuilding, breathless romance, and threads of adventure running throughout. She is also looking for commercial romantic fiction in all shapes and forms. She has a real soft spot for classic tropes, a great sense of humour, and anything with a clear pitch that makes you sit up and take notice, but in the end it all comes down to chemistry. Please send a cover letter, synopsis, and first three chapters by email.
Approaches
How to approach
Email
What to send
Query
Synopsis
Writing sample
User feedback
There is not yet any feedback for M____ J_______.
If you have had any contact with M____ J_______ (or have any in future), remember to leave feedback – whether positive, negative, or neutral – to help other users.
Add
Note
Show
Notes
Hide
Notes
List
Notes
Notes