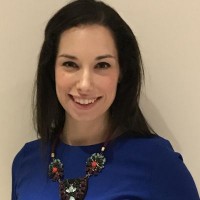 A
______

F

_____

Literary Agent
[ To view the full details you need to subscribe or log in ]
Last updated: November 3, 2020
Literary Agency
Categories
Fiction
Novels
Book Club Fiction
Crime
High Concept
Historical Fiction
Thrillers
Nonfiction
Nonfiction Books
Cookery
Memoir
Description
Always open to submissions. In fiction, would like to see crime and thrillers, issue-led books, plot-driven stories, reading group books, high-concept tales, a great elevator pitch, novels with strong female characters, and historical fiction with a twist. In nonfiction, is interested in topics which feel untouched before now or are inspiring, expert-led ideas, mouth-watering cook books, narrative memoir, and empowering female tales.
Approaches
How to approach
Email
What to send
Synopsis
Writing sample
Proposal
Contact
User feedback
There is not yet any feedback for A______ F_____.
If you have had any contact with A______ F_____ (or have any in future), remember to leave feedback – whether positive, negative, or neutral – to help other users.
Add
Note
Show
Notes
Hide
Notes
List
Notes
Notes