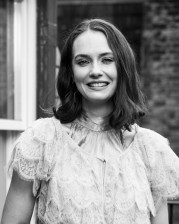 N
____

O'G

____

Literary Agent
[ To view the full details you need to subscribe or log in ]
Last updated: April 18, 2023
Literary Agency
Categories
Fiction
Novels
Book Club Fiction
Comedy / Humour
Family
Literary
Relationships
Nonfiction
Nonfiction Books
Comedy / Humour
Narrative Nonfiction
Description
Actively looking for accessible literary and reading-group fiction, and narrative non-fiction. She is drawn to books with heart and humour, thought-provoking writing and distinctive, compelling voices. She particularly loves novels that explore family and relationships and wants to read stories that leave an emotional impact, with characters that stay with her long after the final page. She is keen to find new Irish and Northern writing talent.
Approaches
How to approach
Email attachment
What to send
Query
Synopsis
Writing sample
User feedback
There is not yet any feedback for N____ O'G____.
If you have had any contact with N____ O'G____ (or have any in future), remember to leave feedback – whether positive, negative, or neutral – to help other users.
Add
Note
Show
Notes
Hide
Notes
List
Notes
Notes