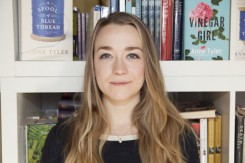 E
____

G

___

Associate Agent
[ To view the full details you need to subscribe or log in ]
Last updated: December 10, 2019
Literary Agency
Categories
Young Adult
Fiction
Graphic Novels
General
Novels
General, and in particular
Ghost Stories
Gothic
Historical Fiction
Description
Interested in all genres and formats of YA, especially anything spooky, historical fiction, and graphic novels. She has a soft spot for Shakespeare as well as southern gothic stories that remind her of her home state of Kentucky.
Contact
User feedback
There is not yet any feedback for E____ G___.
If you have had any contact with E____ G___ (or have any in future), remember to leave feedback – whether positive, negative, or neutral – to help other users.
Add
Note
Show
Notes
Hide
Notes
List
Notes
Notes