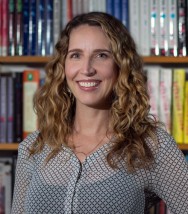 J
__

B

_____

Literary Agent
[ To view the full details you need to subscribe or log in ]
Last updated: August 27, 2023
Literary Agency
Categories
Nonfiction
Nonfiction Books
Business
Comedy / Humour
Cookery
Health
Memoir
Narrative Nonfiction
Parenting
Prescriptive Nonfiction
Religion
Self Help
Spirituality
Wellbeing
Description
Interests as an agent are largely nonfiction, specifically spirituality, religion, self-help, health and wellness, parenting, memoir, and business with a spirituality or self-help angle.
Approaches
How to approach
Word file email attachment
PDF file email attachment
What to send
Query
Proposal
Pitch
Contact
User feedback
There is not yet any feedback for J__ B_____.
If you have had any contact with J__ B_____ (or have any in future), remember to leave feedback – whether positive, negative, or neutral – to help other users.
Add
Note
Show
Notes
Hide
Notes
List
Notes
Notes