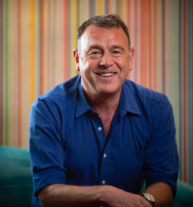 R
_____

C

_____

Literary Agent
[ To view the full details you need to subscribe or log in ]
Last updated: March 18, 2023
Literary Agency
Categories
Fiction
Novels
Book Club Fiction
Commercial
Literary
Nonfiction
Nonfiction Books
Memoir
Narrative Nonfiction
Nature
Politics
Social Issues
Description
Interested in fiction and nonfiction writing that stimulates debate, comments on the world around us, and invokes an emotional response. Currently closed to fiction submissions, but still welcomes nonfiction submissions.
Approaches
How to approach
Email
What to send
Query
Writing sample
Proposal
User feedback
There is not yet any feedback for R_____ C_____.
If you have had any contact with R_____ C_____ (or have any in future), remember to leave feedback – whether positive, negative, or neutral – to help other users.
Add
Note
Show
Notes
Hide
Notes
List
Notes
Notes