Writers' Newsletter
Issue #243
June 2023
The Novel Opening
By G. Miki Hayden
Instructor at Writer's Digest University online and private writing coach
firstwriter.com – Sunday June 4, 2023
The opening of your novel is an opportunity to seize the interest of the agent, the editor, and/or the reader. Opportunities are to be taken, and this is a particularly meaty one. Here is where you set the hook, often within the first paragraph.
What do you want from the persons reading your initial words? You want them to be curious about "what comes next?" And that's what you want throughout the novel but the initial words or pages is perhaps the only chance you have to elicit that response. Because if you don't set the hook, the agent, editor, or civilian reader will pass you by.
Some of this month's news for writers from around the web.
Books with neurodivergent characters mark new chapter for publishers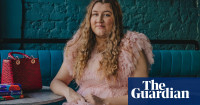 theguardian.com – Thursday June 15, 2023
Children's books that feature neurodiverse main characters are the latest publishing trend, experts have said.
Publishers, which were previously reluctant to approach the subject, are increasingly seeking out realistic and explicitly neurodiverse protagonists, often by authors who are themselves neurodivergent.
Elle McNicoll, who until now has been published only by the small independent Knights Of, was recently at the centre of a five-publisher bidding auction for the world rights to her next two Young Adult books, of which MacMillan Children's Books was the eventual victor. The first book is due next autumn.
UTA opens new London Office at 1 Newman Street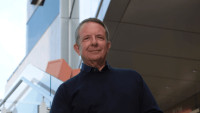 thebookseller.com – Thursday June 15, 2023
United Talent Agency (UTA) opened its new London Office today (Thursday 15th June), at the intersection of Fitzrovia and Soho.
The company will mark the occasion with a gala opening event this evening attended by clients and industry leaders.
The 28,000 sq ft space occupies two floors at 1 Newman Street W1, and is designed by award-winning architectural firms Gensler and Modus Workspace. The offices house members of the company's music practice, as well as agents who run the range of representation services, from production arts and podcasting, to endorsements and voiceovers, entertainment marketing as well as advisory services through UTA-owned MediaLink.
Dilemma for UK authors as Russia offers huge sums for escapist fiction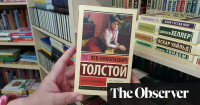 theguardian.com – Monday June 12, 2023
The thirst for escapist literature in Russia has prompted a new bidding war for translated fiction. English-language authors of crime, romance and fantasy novels have received some unexpectedly enticing offers for their books this spring.
But despite the increased price tag on these potential foreign rights deals, the war in Ukraine has led many British writers to resist the lure of Russian money. "We leave it up to our authors to see if they want to accept an offer," said Kate Nash, a leading British literary agent.
"We see it as an individual decision. We have quite a few offers in from Russia at the moment and one publisher has just increased their bid to get the deal done."
A selection of the new listings added to firstwriter.com this month.
New Literary Agent Listing: Carrie Plitt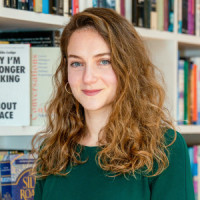 firstwriter.com – Wednesday June 14, 2023
I am actively building a list of non-fiction and fiction. In non-fiction, I love to represent expert authors who are passionate about their subject, who have something new to say, and who can convey their argument in a clear and invigorating manner. I have a particular interest in books about the issues our society faces today, narrative non-fiction, investigative journalism, popular science, popular psychology, big ideas, nature writing, history and travel. I also love book-length essays or cohesive essay collections, and memoirs that explore wider themes like freedom or education. In fiction, the books I represent range from the very literary to those you might read in a book club. Besides excellent writing, I am often drawn to emotionally complex novels; coming of age stories; sprawling narratives about love, friendship or families; and stories that capture the zeitgeist in some way – even when they are set in the past. I love a good short story collection, especially if the stories are linked together.
New Magazine Listing: Funeral Business Solutions

firstwriter.com – Friday June 16, 2023
Different from traditional association magazines or trade journals because it is specially-crafted to bring you the best industry specific business news and solutions that will help you to make effective business decisions for your staff, company, and client families.

Our magazine design and layout is purposefully easy to read and digest in short segments. We know that the average funeral professional has an unpredictable schedule and an effective business magazine gives the reader shorter editorials that get to the point without fluff.

Our writers provide actionable ideas and effective strategies that will help you, the industry professional, run a more profitable business. Issues are published every two months, giving you ample time to digest 8-12 articles, latest industry headlines, the included Funeral Home Success Stories, Vendor Company Spotlights, Industry Book Overviews and more.

Our goal is to never bore you or waste your precious time, so our editors consider each article, press release, and spotlight carefully to make sure it can in some way benefit a funeral director running a business.

At the end of each day, we are primarily a magazine of business solutions for an industry that our publisher, editors, and writers love.
New Magazine Listing: The Conversation (UK)

firstwriter.com – Thursday June 15, 2023
Online magazine describing itself as "the world's leading publisher of research-based news and analysis... a unique collaboration between academics and journalists." Publishes news and articles researchers and academics currently employed by a university or research institution. This includes PhD students under supervision, but nor Masters students.
Some of this month's articles for writers from around the web.
9 Authors Whose TikTok Popularity Helped Get Them Published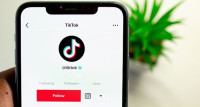 bookriot.com – Thursday June 1, 2023
TikTok, specifically BookTok, is now the hottest thing in the publishing industry. And because it has become so popular for readers, it has many aspiring authors feeling somewhat apprehensive. Many feel pressure (warranted or not) to have a huge following on the platform in order to get a literary agent's interest, and buiding that audience is no easy feat.
Testament to that popularity, TikTok has already worked many wonders in the publishing world. It once unearthed a book published years ago from oblivion to recognition to bestseller. It serves as an alternative to Goodreads for giving recommendations and sharing reviews. It helps children to read more books. And despite others' criticism of how the subcommunity works, including a backlash about creating hype for "toxic and problematic books," many believe it's still beneficial, especially in boosting sales and visibility.
The side hustle that keeps a literary author's career afloat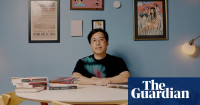 theguardian.com – Thursday June 1, 2023
The list of past guest speakers at Crit, the writing workshop that author Tony Tulathimutte runs out of his Brooklyn apartment, reads like a veritable who's who of 21st-century literary greats. Jonathan Franzen, Hua Hsu and Carmen Maria Machado have all popped by as guests at the eight-week course. And while Tulathimutte describes himself as "literally just some guy" on his website, he's won an O Henry award, and former students like Beth Morgan and Rax King have gone on to earn lucrative book deals and win highly prestigious prizes.
Tulathimutte, 39, founded Crit in 2017 after winning the Whiting award for his first novel, Private Citizens. While he had previously taught courses at Sarah Lawrence College and the University of Massachusetts, and led workshops for indie companies like Sackett Street Writers, these gigs came and went. Running his own school seemed like a more sustainable way to make a living while maintaining his career as an author (Tulathimutte announced the sale of his second novel, Rejection, earlier this year). According to the US Bureau of Labor Statistics, writers and authors earn on average $69,510 a year, while an alarming Authors Guild survey showed that its members drew a median income of $6,080 in 2017, down 42% from 2009. "I figured if I could get enough applications coming in, running my own class would be more stable [than waiting for invitations]," Tulathimutte said.
Crit accepts nine students per session. They meet twice a week (Wednesdays and Fridays) over the course of two months. Spots cost $800, netting Tulathimutte approximately $30,000 per year. He supplements his income by accepting freelance writing assignments and visiting faculty positions. He is currently a thesis adviser at Brooklyn College.
In the six years since Crit's inception, Tulathimutte has managed to build not just a successful side hustle, but a thriving community of writers. He hosts book swaps, parties, even a dedicated Slack channel where alumni can chitchat, form casual writing groups and perhaps land a connection to the agent or editor who will launch their career.
How to Start a Literary Magazine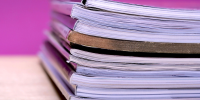 lithub.com – Wednesday May 31, 2023
In the latest "Craftwork" episode, Declan Meade talks with Brad about starting and editing a literary magazine. He is the founding editor and publisher of The Stinging Fly, one of the world's premiere literary magazines, based in Dublin, Ireland. You may have read about Declan and The Stinging Fly in the New York Times back in April 2023, in a feature story by Max Ufberg.
Brad Listi: What about for people listening who might want to submit, but also people who might have an interest in starting their own magazine? I'd be interested to hear you talk about the editorial process when somebody gets a yes, and what in general the editorial process entails at the Stinging Fly. I have to believe that it's lovely to get a story where you feel like it's almost all done. And usually I think when a writer is in command of the work, there usually isn't a ton to do. But are there instances where the work is like 75 percent of the way there, and in the editorial process you get the rest of the way? What does it look like for somebody who gets a yes to work with you in an editorial capacity?
Information about this newsletter and the firstwriter.com site.
Resources for writers
Go to firstwriter.com for the following invaluable resources for writers:
Advertise
To advertise on this newsletter for as little as $30 / £20 click here
Submit
To submit articles, news items, press releases, or any other items of interest to writers, click here
This newsletter has been compiled by firstwriter.com and is protected by copyright. It may not be copied, forwarded, or otherwise distributed in whole or in part without firstwriter.com's written consent.
While every effort is made to ensure that all information contained within this newsletter is accurate, readers are reminded that this information is provided only as a list of potential leads that the reader should follow up with his or her own investigations. Unless otherwise stated, firstwriter.com is not associated with and does not endorse, recommend, or provide any assurances relating to any of the organisations, events, persons or promotions contained within this newsletter, and cannot be held responsible for any loss incurred due to actions taken in relation to information provided. Inclusion does not constitute recommendation.
Please do not reply to this email. The address from which this has been sent is not capable of receiving emails and sending an email to it may cause your subscription to stop. If you have any queries or require any assistance please contact us by going to https://www.firstwriter.com/contact_us.shtml
© firstwriter.com 2023