Writers' Newsletter
Issue #239
February 2023
Some of this month's news for writers from around the web.
British independent publishers thrive despite Brexit and Covid pandemic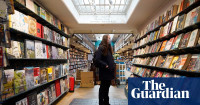 theguardian.com – Thursday February 16, 2023
Small presses across the UK and Ireland have had a "year of exceptional sales and profit growth in the face of Brexit and escalating running costs", according to the British book awards' chair of judges.
Independent presses have also told the Guardian they are optimistic about the future, a very different picture from just three years ago, when research found that more than half of the UK's small publishers feared they could be out of business by autumn 2020 as a result of the coronavirus pandemic, which led to the cancellation of author events, delays in titles being released and poor bookshop sales.
These smaller publishers are "showing that even in a toughened climate, grassroots book making is alive and well", said Philip Jones, chair of judges for the British book awards, which on Wednesday announced the regional and country finalists for the Small press of the year award, which celebrates those presses delivering diverse, innovative and risk-taking publishing.
Tor Publishing Group Announces Bramble, a New Romantic Imprint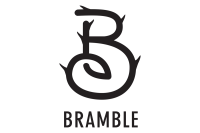 tor.com – Wednesday February 15, 2023
President and Publisher Devi Pillai announces the creation of Bramble, a new imprint of Tor Publishing Group dedicated to a wide array of romantic stories for the modern reader.
From science fiction and fantasy to contemporary and family saga, romance belongs in every genre and every genre belongs in Bramble. Whether the last page holds happily ever after, to be continued, or an ending that isn't so simple, Bramble books will take you on an extraordinary journey of love. With spice levels to suit all readers, with familiar tropes and uncharted territory, Bramble books will explore a love that's tangled up, covered in thorns, and oh so sweet. Bramble is for everyone and everyone deserves a good love story.
Of the new imprint, Pillai remarked, "Tor Publishing Group is the gold standard of genre publishing and it's the perfect time to have an imprint dedicated to romance. Bramble will be the destination for exceptional love stories of all kinds. Expanding into romance gives our team and our readers another chance to do what we do best: get obsessed! Plus, let's be real, I just want to publish more books I love to read!"
Catapult to Shutter Online Magazine, Writing Classes
publishersweekly.com – Wednesday February 15, 2023
Catapult has announced that it will shutter its eponymous online magazine and writing classes program. The decision comes as part of an effort to "focus all resources on its core business of book publishing and its three imprints: Catapult, Counterpoint, and Soft Skull Press."
Catapult publisher Alyson Forbes said in a statement: "This decision to center our efforts on our foundational business will ensure a successful future for our imprints and incredibly gifted authors as we continue to publish with the passion and care that defines the Catapult Book Group."
A selection of the new listings added to firstwriter.com this month.
New Magazine Listing: Lost Lake Folk Opera Magazine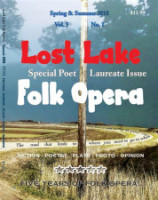 firstwriter.com – Wednesday February 15, 2023
Literary magazine published twice annually. Accepts short fiction (1000-6000 wds); one-act and other short plays or scenes (1000-6000 wds); essays and opinion (500-300 wds); poetry (no more than 10 poems or 10 pages).
New Literary Agent Listing: Caro Clarke

firstwriter.com – Friday February 10, 2023
I am actively building a list of authors writing fiction and non-fiction. I have very broad taste in fiction and I'm attracted to excellent writing, clever plots, unusual settings and complex characters. I love all types of stories from niche literary novels, to speculative fiction and fantasy, gripping crime and novels with wide appeal. I am partial to fiction that transports you, steals your heart and makes you think. On the non-fiction side, I'm looking for narrative non-fiction, memoir, popular science, big ideas, travel, culture, essays, queer culture and intersectional feminism. I'm also interested in food writing and cookbooks. I have a particular soft spot for nature writing of any type. What I look for in non-fiction are fascinating topics, a unique perspective or one that disrupts the status quo and an engaging voice. Most of all, I'm looking for writers who are passionate about the topic of their book.
New Publisher Listing: Cranthorpe Millner Publishers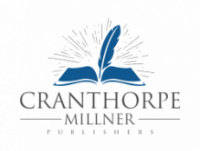 firstwriter.com – Wednesday February 8, 2023
An independent publisher based in Cambridge. Releases 20-40 titles per year. Operates a hybrid publishing model offering different kinds of agreements depending on the author and the manuscript. Some authors are offered a 'traditional' model, whereby the publisher covers the full cost of publication and the author is offered royalties (8-10%). Some authors are offered a partnership or contributory agreement, whereby the author is asked for a financial contribution. In this case, the author receives around 60-75% royalties.
Some of this month's articles for writers from around the web.
Why publishers are such cowards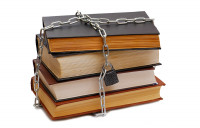 spectator.co.uk – Sunday February 12, 2023
After publishing 17 books, I'm no stranger to the publicity campaign. In my no-name days, my publicist would purr that my novel's release would be 'review-driven' – which decodes: 'We don't plan to spend a sou on your doomed, inconsequential book.' By contrast, as we've seen writ large with Prince Harry's Spare, your volume can be cast upon the public waters as not a mere object but an event. The intention is to convince book-buyers that unless they snap up a copy sharpish they'll be caught up short at cocktail parties.
Thus quite some time ago, some editorial Baldrick at William Collins must have whispered to Nigel Biggar, a newly signed author at the HarperCollins imprint: 'I have a cunning plan.' Clearly the concept driving this week's release of the Oxford professor's Colonialism: A Moral Reckoning, which before our current Year Zero would never have caused a stir, was to convert misfortune to opportunity, much as manure can convert to fuel.
As I've read the story in some ten different articles, interviews and reviews, including in last week's Spectator, we'll keep the recap short: Bloomsbury commissions book on British Empire; Bloomsbury loves book on British Empire; Bloomsbury gets the willies about too-hot-to-handle manuscript claiming British Empire did some good things as well as bad and pays off author to go away. Behold, yet another 'cancellation' in an industry that once audaciously scandalised genteel sensibilities with the likes of Ulysses or Lady Chatterley's Lover and is now renowned instead for cravenness, fearfulness and slavish conformity.
3 Common Writing Mistakes New Sci-Fi/Fantasy Authors Make
theportalist.com – Friday February 17, 2023
Ioften get two responses when I tell people that I write books. The first is, "Oh, I don't think I could ever do that!" The second is just the opposite. "You know, I had an idea for a book myself."
The truth lies somewhere in between those two thoughts. It's certainly not impossible to write a book, but it takes more than a single good idea. You can write a great scene in a day, but a novel is often a labor of deliberate love. It takes time, planning, and revisions.
As a writer and an editor, I have seen many first-time authors (myself especially) struggle with the same few problems. This article highlights one issue I often see at the beginning, middle, and end of new authors' works—and how you can fix them.
If you are writing your first book, these tips can improve your manuscript and help you actually finish.
Go back over your dialogue and see if these tips can make it better.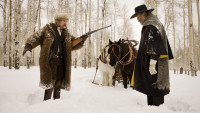 nofilmschool.com – Thursday February 16, 2023
One of the trickiest parts of film and television writing is putting dialogue onto the page for your characters. You're not only trying to build out their voices, but you're also solidifying the tone of your screenplay and the world you've built.
Overall, writing dialogue in a screenplay requires a writer to have a strong understanding of character, story, and the rhythms and patterns of natural speech, as well as the ability to balance dialogue with action, subtext, and other elements of storytelling.
Information about this newsletter and the firstwriter.com site.
Resources for writers
Go to firstwriter.com for the following invaluable resources for writers:
Advertise
To advertise on this newsletter for as little as $30 / £20 click here
Submit
To submit articles, news items, press releases, or any other items of interest to writers, click here
This newsletter has been compiled by firstwriter.com and is protected by copyright. It may not be copied, forwarded, or otherwise distributed in whole or in part without firstwriter.com's written consent.
While every effort is made to ensure that all information contained within this newsletter is accurate, readers are reminded that this information is provided only as a list of potential leads that the reader should follow up with his or her own investigations. Unless otherwise stated, firstwriter.com is not associated with and does not endorse, recommend, or provide any assurances relating to any of the organisations, events, persons or promotions contained within this newsletter, and cannot be held responsible for any loss incurred due to actions taken in relation to information provided. Inclusion does not constitute recommendation.
Please do not reply to this email. The address from which this has been sent is not capable of receiving emails and sending an email to it may cause your subscription to stop. If you have any queries or require any assistance please contact us by going to https://www.firstwriter.com/contact_us.shtml
© firstwriter.com 2023