Writers' Newsletter
Issue #234
September 2022
Some of this month's news for writers from around the web.
Writing Science Fiction: Win a place on the Curtis Brown Creative Writing Course with Adam Roberts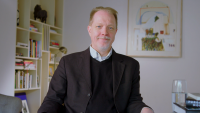 scifinow.co.uk – Saturday September 10, 2022
Writing Science Fiction is a six-week online course from Curtis Brown Creative – the renowned writing school led by the major literary agency. Since launching in 2011, over 170 students have become commercially published authors.
Join prolific science fiction author Adam Roberts for a six-week voyage into the genre. Adam shares wisdom acquired from writing his 23 published novels, most recently Purgatory Mount (Gollancz 2021; shortlisted for the Prometheus Award) and The This (Gollancz 2022). You'll work through six modules comprising teaching videos and substantial notes from Adam. You'll learn how to develop your novum ('new thing'), build a compelling world, people it with extraordinary characters, and write a story that transports your readers to somewhere that's entirely yours. Topics include worldbuilding, narrative structure and navigating beloved tropes of the genre while avoiding clichés.
Her Majesty Queen Elizabeth II
1926–2022
firstwriter.com would like to express its respect and admiration for Her Majesty Queen Elizabeth II, Britain's longest reigning monarch, and its sorrow at her passing.
International Living is Looking for Writers…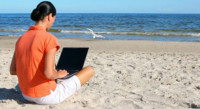 internationalliving.com – Wednesday September 7, 2022
Here at International Living, we believe in one simple idea…in the right places overseas, you can live better, for less.
A healthier, safer, freer, more affordable retirement can be yours in one of the many retirement havens around the world.
We live in a world full of opportunities…for fun…pleasure…financial security and profits…romantic discoveries…and adventure. It's a world full of things you can do to make your life more exciting—and more profitable—and we'd like you to write about them for us.
Sterling Lord, uniquely enduring literary agent, dies at 102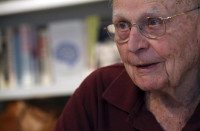 uk.sports.yahoo.com – Monday September 5, 2022
Sterling Lord, the uniquely enduring literary agent who worked for years to find a publisher for Jack Kerouac's "On the Road" and over the following decades arranged deals for everyone from true crime writer Joe McGinniss to the creators of the Berenstain Bears, has died. He had just turned 102.
Lord died Saturday in a nursing home in Ocala, Florida, according to his daughter, Rebecca Lord.
"He had a good death and died peacefully of old age," she told The Associated Press.
Sterling Lord, who started his own agency in 1952 and later merged with rival Literistic to form Sterling Lord Literistic Inc., was a failed magazine publisher who became, almost surely, the longest-serving agent in the book business. He stayed with the company he founded until he was nearly 100 — and then decided to launch a new one.
A selection of the new listings added to firstwriter.com this month.
New Publisher Listing: Arachne Press

firstwriter.com – Thursday September 8, 2022
A small, independent publisher of award-winning short fiction, award winning poetry and (very) select non-fiction, for adults and children. Only accepts responses to call outs (mainly for inclusion in anthologies). See website for full details and current calls.
New Literary Agent Listing: Rebecca Matte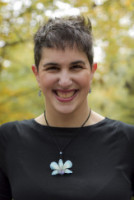 firstwriter.com – Thursday September 8, 2022
Loves adult and YA science fiction/fantasy and queer romance. But no matter the setting—be it a far off kingdom beset by magic or around the corner in Brooklyn—she seeks out books that feature diverse, complex characters in deeply rooted relationships, platonic and romantic. A well-crafted romance will make her heart sing, while a beautifully detailed friendship will elevate any book to an instant favorite. She also gravitates towards inherently hopeful stories of self-discovery and reinvention at all ages, particularly those that center questions of gender and sexuality. She tries to bring magic to every moment of life, and loves books that do the same.
New Magazine Listing: Atlantic Northeast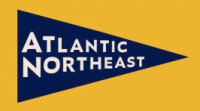 firstwriter.com – Monday September 5, 2022
A magazine dedicated to exploring the history, culture, and spirit of the Northeastern United States and Canada.
Some of this month's articles for writers from around the web.
What Is Chekhov's Gun? A Guide to Planting & Paying Off Details in Your Writing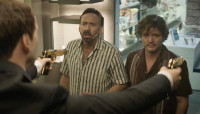 backstage.com – Monday September 19, 2022
Writing a play or screenplay is a complex process that comes with a lot of rules of thumb—some more intuitive than others. One of the most important is Chekhov's gun. Keep reading to learn about Anton Chekhov, his famed concept, and examples of the technique in film and television.
Anton Chekhov was a famed Russian playwright whose works include "The Seagull" (1895), "Uncle Vanya" (1898), "Three Sisters" (1900), and "The Cherry Orchard" (1903). After his death in 1904, Chekhov's works went on to inspire countless movies and TV shows, and the concept of his "gun" has influenced screenwriting since the early days of cinema.
Chekhov corresponded with many other playwrights, offering advice for their careers. One of his primary principles was that playwrights should avoid making false promises to the audience; if you set an early expectation, you must make sure it's resolved. "If in the first act you have hung a pistol on the wall, then in the following one, it should be fired," Chekhov wrote. "Otherwise, don't put it there."
Guide on submitting a manuscript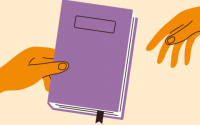 artshub.com.au – Monday September 19, 2022
Dear Emerging Creative,
This is one for the novice authors – because no one tells you how to do some of this stuff.
Submitting a manuscript to a publisher or magazine editor – whether it be short fiction, a non-fiction essay, or a novel – is a bit like writing a job application.
Celebrated New Zealand novelist Catherine Chidgey had this sage and pithy wisdom to offer: 'Make sure your work is typo-free – consider asking someone to proof it for you – and keep your cover letter brief.
'How is your book similar to other successful books? How does it achieve something new?
'Under no circumstances include emojis.'
The final sentence goes for most things in life.
Lucy Foley: 'I never know the murderer when I start writing my books'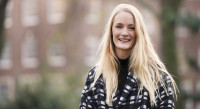 inews.co.uk – Sunday September 18, 2022
Lucy Foley's hit crime novels are always set in glamorous places – a New Year's Eve getaway at a highland lodge, a wedding at a remote Irish island, a beautiful Parisian apartment – but she usually writes them from somewhere completely different. "I wrote The Hunting Party in Iran, where it was really hot. I was finishing The Guest List [the Irish island] in an Airbnb in Paris when I came up with the idea for The Paris Apartment." She likes to travel when she's writing, and when we speak she has recently returned from six weeks in Northern Spain, where she rented an apartment with her toddler and got to work on a new book. Which is set, naturally, in the West Country.
Doesn't it put her off, visiting wonderful new locations and then trying to immerse herself in entirely different ones while she's writing? "It's probably a bit w**ky to invoke Hemingway, but he said that to write properly about a place you have to have left it. And I do think there's an element of that for me. It means you have to imagine somewhere more vividly."
Information about this newsletter and the firstwriter.com site.
Resources for writers
Go to firstwriter.com for the following invaluable resources for writers:
Advertise
To advertise on this newsletter for as little as $30 / £20 click here
Submit
To submit articles, news items, press releases, or any other items of interest to writers, click here
This newsletter has been compiled by firstwriter.com and is protected by copyright. It may not be copied, forwarded, or otherwise distributed in whole or in part without firstwriter.com's written consent.
While every effort is made to ensure that all information contained within this newsletter is accurate, readers are reminded that this information is provided only as a list of potential leads that the reader should follow up with his or her own investigations. Unless otherwise stated, firstwriter.com is not associated with and does not endorse, recommend, or provide any assurances relating to any of the organisations, events, persons or promotions contained within this newsletter, and cannot be held responsible for any loss incurred due to actions taken in relation to information provided. Inclusion does not constitute recommendation.
Please do not reply to this email. The address from which this has been sent is not capable of receiving emails and sending an email to it may cause your subscription to stop. If you have any queries or require any assistance please contact us by going to https://www.firstwriter.com/contact_us.shtml
© firstwriter.com 2022