Writers' Newsletter
Issue #231
June 2022
Some of this month's news for writers from around the web.
Darley Anderson sheds light on publishing world with virtual open week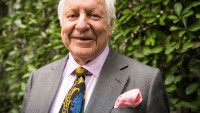 thebookseller.com – Saturday June 18, 2022
The Darley Anderson Agency will be hosting a virtual open week at the end of June with Twitter Q&As, pitch contests, Instagram Lives and helpful blog content.
Running from 27th June, the agency will welcome aspiring writers, readers and book fans to give them a glimpse of life at a commercial literary agency through a variety of online events.
The agency said it wanted to shed light on the publishing process, from submission to publication and everything in between, talking all things "entertainment fiction".
AGNI, BU's Elite Literary Magazine, Celebrates Its 50th Birthday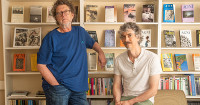 bu.edu – Friday June 17, 2022
The latest print edition of AGNI hit subscribers' mailboxes and bookstores a month late, thanks to a ransomware attack on its Pennsylvania printer. The biannual literary magazine—crammed with essays, poetry, and reviews—battled cultural headwinds even before that delay: while pandemic isolating induced an uptick in reading, other research suggests that almost 60 percent of Americans never crack a book in a given year; pleasure reading of literary fiction especially is nosediving.
If it seems that fate has it in for AGNI as it celebrates its 50th birthday among the nation's elite literary magazines, coeditor William Pierce makes the glass-half-full case: "I'm skeptical that there was ever a period when 40 percent or even 20 percent read literary work. In the era of Wordsworth, most in England were illiterate." That even 40 percent of Americans read books actually "cuts against narratives of decline. To me, that's a shockingly high number."
Harry Potter publisher Bloomsbury reports record sales amid reading boom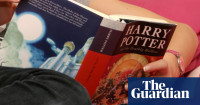 theguardian.com – Wednesday June 15, 2022
Bloomsbury has reported a record year for sales, as the Harry Potter publisher said the increase in reading during the pandemic had become "permanent" after lockdowns eased.
The company benefited substantially from Covid restrictions when homebound consumers turned to new hobbies, including reading, to pass the time.
Bloomsbury's chief executive, Nigel Newton, said it was clear that people who picked up a reading habit during the pandemic were continuing to buy books, helping to push annual sales up 24% to record highs of £230m for the year to the end of February.
A selection of the new listings added to firstwriter.com this month.
New Literary Agent Listing: Saskia Leach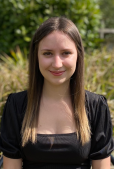 firstwriter.com – Wednesday June 15, 2022
Enjoys reading a wide range of genres and is fascinated by stories written from multiple perspectives. She also loves books which feature complex and dynamic characters.
New Literary Agency Listing: Spring Literary

firstwriter.com – Wednesday June 8, 2022
Specialises in children's and YA writing and illustration. Works with all the major publishing houses, plus entertainment companies, to ensure the best match for each book, author and illustrator.
New Publishing Imprint Listing: Engram Books
firstwriter.com – Tuesday June 7, 2022
Imprint to focus on memoirs, auto-biographies, and biographies – including books about the challenges of disabilities. Especially interested in books that will be uplifting for the disabled community; that will reach out to others and let them know they are not alone, that others have gone through similar issues; how to deal with those issues; where to find help - and similar.
Some of this month's articles for writers from around the web.
Here are the 7 tools that will make you a better writer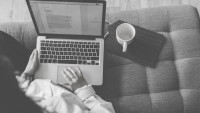 fastcompany.com – Saturday June 18, 2022
I spend a couple hours each day typing out emails, documents and journal entries. In this post I'm sharing some useful little writing aids I like, following up an earlier post spotlighting useful writing resources.
GET A NUDGE TO WRITE 750 WORDS A DAY WITH 750WORDS.COM
Writing requires motivation. If you like setting targets, you might appreciate 750 Words. The site encourages you to type out 750 words a day as often as you can. It tracks your daily and monthly progress, like a fitness tracker marking your walks or runs. Its tagline: "private, unfiltered, spontaneous, daily." You can copy and paste whatever you write here into an email, a Google Doc, a newsletter, blog or wherever else you want. To benefit from a cohort/peer pressure, you can join the monthly challenge for December to write 750 words per day. 750 Words is free to try — then costs $5 per month.
The Constellation of Possibilities: An Approach to Writing Historical Fiction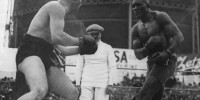 crimereads.com – Wednesday June 15, 2022
The poet David Kirby once said that "only shallow people and charlatans begin with perfect knowledge of what it is they mean to say. An honest writer begins in ignorance and writes his way to the truth."
The word "truth" is a bit controversial when it comes to historical fiction. Some authors of historical novels claim they only "stick to the facts," while others acknowledge and celebrate their expansive creative license. When I wrote Oleander City: A Novel Based on the True Story, I did so with the understanding that our notions of "truth" are complex, and that what we accept as historical actuality is often incomplete or misguided. We all know about eye-witness testimony. Even the best efforts at recorded history, such as newspapers, letters, diaries, government records, books, etc., can be specious at best, in many cases mixed with many decades of rumor, myth, ignorance, personal bias, and deliberate manipulation. My first historical novel, The Wettest County in the World (titled Lawless in the movie tie-in edition), taught me a lot about this problem. I learned that in order to create a compelling narrative (the end goal for any fiction writer) I would need to be vigilant and unsparing while researching. I also learned to lean into my personal motivations, which was to seek out the gaps between what I call "the points of light," or the moments that "really happened."
But why do it as a novel at all? "If this story actually happened, then why didn't you do it as non-fiction?"
When Writing a Novel, Forget the How and Focus on the What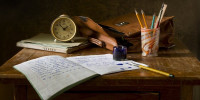 lithub.com – Saturday June 11, 2022
Back when we were running How I Met Your Mother together, my writing partner Craig Thomas and I had a sign hanging on the wall of our shared office, one of those little needlepoint samplers you can order on Etsy and personalize to say anything. Ours said, "WRITING'S HARD."
Because it is. Writing is so hard. And there's a peculiar amnesia attached to it—the mere fact that it's hard always, always comes as a surprise. You sit down at your computer expecting a good time, and whammo, it's work. Why is this so hard? you ask the blinking cursor. It should be fun! After all, every novel, movie, or show you love is, in some way or another, fun.
When you watch or read something great, the fun radiates from within, like heat from a furnace, so much that you assume there must be someone behind the scenes feeding it fun in great shovelfuls. And in a sense you're right. Fun is one ingredient in the recipe of writing. Unfortunately, the other ingredient is writing. And writing's hard.
Information about this newsletter and the firstwriter.com site.
Resources for writers
Go to firstwriter.com for the following invaluable resources for writers:
Advertise
To advertise on this newsletter for as little as $30 / £20 click here
Submit
To submit articles, news items, press releases, or any other items of interest to writers, click here
This newsletter has been compiled by firstwriter.com and is protected by copyright. It may not be copied, forwarded, or otherwise distributed in whole or in part without firstwriter.com's written consent.
While every effort is made to ensure that all information contained within this newsletter is accurate, readers are reminded that this information is provided only as a list of potential leads that the reader should follow up with his or her own investigations. Unless otherwise stated, firstwriter.com is not associated with and does not endorse, recommend, or provide any assurances relating to any of the organisations, events, persons or promotions contained within this newsletter, and cannot be held responsible for any loss incurred due to actions taken in relation to information provided. Inclusion does not constitute recommendation.
Please do not reply to this email. The address from which this has been sent is not capable of receiving emails and sending an email to it may cause your subscription to stop. If you have any queries or require any assistance please contact us by going to https://www.firstwriter.com/contact_us.shtml
© firstwriter.com 2022