Writers' Newsletter
Issue #185
August 2018
2019 edition of Writers' Handbook now available to buy
firstwriter.com – Saturday August 25, 2018
The 2019 edition of firstwriter.com's bestselling directory for writers is the perfect book for anyone searching for literary agents, book publishers, or magazines. It contains over 1,300 listings, including revised and updated listings from the 2018 edition, and over 400 brand new entries.
The new edition includes:
84 pages of literary agent listings – that's nearly as much as the Writer's Market (53 pages) and the Writers' & Artists' Yearbook (39 pages) combined!
100 pages of book publisher listings, compared to just 92 pages in the Writers' & Artists' Yearbook.
90 pages of magazine listings – over 35% more than the 62 pages in the Writers' & Artists' Yearbook.
All in a book that is 40% cheaper than the Writer's Market ($29.99 RRP), and more than 50% cheaper than the Writers' & Artists' Yearbook (£25.00 RRP).
Subject indexes for each area provide easy access to the markets you need, with specific lists for everything from romance publishers, to poetry magazines, to literary agents interested in thrillers.
International markets become more accessible than ever, with listings that cover both the main publishing centres of New York and London, as well as markets in other English speaking countries. With more and more agents, publishers, and magazines accepting submissions online, this international outlook is now more important than ever.
There are no adverts, no advertorials, and no obscure listings padding out hundreds of pages. By including only what's important to writers – contact details for literary agents, publishers, and magazines – this directory is able to provide more listings than its competitors, at a substantially lower price.
The book also allows you to create a subscription to the firstwriter.com website for free until 2020. This means you can get free access to the firstwriter.com website, where you can find even more listings, and also benefit from other features such as advanced searches, daily email updates, feedback from users about the markets featured, saved searches, competitions listings, searchable personal notes, and more.
"I know firsthand how lonely and dispiriting trying to find an agent and publisher can be. So it's great to find a resource like firstwriter.com that provides contacts, advice and encouragement to aspiring writers. I've been recommending it for years now!"
~ Robin Wade; literary agent at the Wade & Doherty Literary Agency Ltd, and long-term firstwriter.com subscriber
The print version is available to buy now at https://www.jpandadyson.com/books/writers_handbook.php, with an ebook version due to follow shortly!
Some of this month's news for writers from around the web.
#shareyourrejection is exactly the hashtag we need right now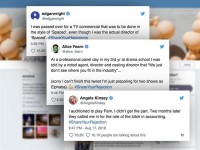 artshub.com.au – Thursday August 23, 2018
It hasn't quite taken off in Australia yet, but hopefully that is only a matter of time. Maybe Peter Dutton will get us started.
#shareyourrejection is the latest hashtag to highlight the reality of rejection in the arts and creative industries, and to show once again that resilience is key to any creative career.
This will make you laugh and wince and understand the poetic power of revenge.
Writers' Handbook 2021 - Out Now!
Over 3,000 markets for writers
Includes literary agents, publishers, and magazines
40% cheaper than Writers' Market and over 50% cheaper than the Writers' & Artists' Yearbook
Available both in print and soon as an ebook
Publishers Association corrects key figure on author pay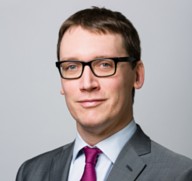 thebookseller.com – Sunday August 19, 2018
The Publishers Association (PA) has admitted a key figure it released on author pay was wrong; in fact authors received more money from publishers in 2016 than previously thought, with the figure first cited close to £190m out.
Writing in The Bookseller this week Stephen Lotinga, c.e.o. of the PA, said that a report released by the trade body in March, conducted by Frontier Economics, incorrectly calculated that the total payments consumer authors received in 2016 were £161m, based on advances, royalties, secondary licensing and rights.
However, Lotinga said the correct figure with the inclusion of advances stood at around £350m - a leap of £189m.
The report caused a furore when it was originally released earlier this year, with the Society of Authors (SoA) calculating that writers received around 3% of publishers' turnover in 2016 when taking into account the £161m figure, while publishers' profit margins were much higher.
Indie publishers unite for new podcast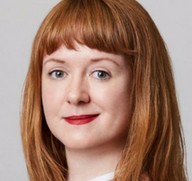 thebookseller.com – Sunday August 19, 2018
Canongate, Faber and Profile imprint Serpent's Tail are launching a fortnightly podcast to champion independent publishing, authors and bookshops.
Read Like a Writer is hosted by journalist Anna Fielding and each episode will feature authors recommending their favourite books, often around a theme such as childhood favourites or favourite classics, and talking about their own work. They will also discuss their favourite local independent bookshop and its importance in their lives.
The first episode, featuring Matt Haig, has been released, with Shaun Bythell, Gina Miller, Sarah Perry, Elizabeth Foley and Beth Coates all lined up for future episodes.
A selection of the new listings added to firstwriter.com this month.
New Publisher Listing
firstwriter.com – Thursday August 16, 2018
Publishes: Nonfiction; Poetry;
Areas include: Autobiography;
Markets: Adult
Publishes poetry, memoirs, essays, and books on the craft of writing. Runs two poetry prizes.
New Magazine Listing
firstwriter.com – Thursday August 9, 2018
Publishes: Fiction; Nonfiction; Poetry;
Areas include: Short Stories;
Markets: Adult
Publishes unpublished short fiction, poetry, prose poems, creative nonfiction, and artwork. Accepts submissions year-round and supports emerging writers and artists. Electronic submissions only.
New Literary Agency Listing
firstwriter.com – Thursday August 9, 2018
Handles: Fiction
Markets: Children's; Youth
Handles fiction for children, from chapter books for emerging readers up to young adult / crossover titles. No picture books. Send query by email with one-page synopsis and full ms. No postal submissions.
Some of this month's articles for writers from around the web.
Clare Barron: 'My best advice? Write the ugliest, clunkiest play you can imagine'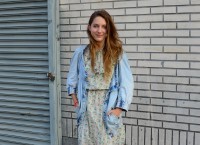 standard.co.uk – Thursday August 23, 2018
In our Play Talk series, playwrights discuss the joys and struggles of the writing life. This week, Clare Barron talks about her Susan Smith Blackburn Award-winning play Dance Nation, which has its European premiere at the Almeida next month.
A bestselling author reveals his 3 techniques to overcome writer's block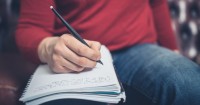 cnbc.com – Thursday August 23, 2018
Experiencing writer's block can be both frightening and frustrating for anybody working on a project with a deadline fast approaching.
Unfortunately, this inability to produce content within a specified period of time can strike at any moment.
And bestselling Hay House author Charlie Morley is no stranger to this common setback.
Nurturing the literary landscape
thebookseller.com – Tuesday August 21, 2018
Literary fiction has lost status over the past quarter century, becoming marginal to our wider culture, argues New Statesman editor Jason Cowley in forthright terms in an interview in this week's issue, reigniting the debate kicked off by Arts Council England's report last December (Literature in the 21st Century) on what ACE reckoned were serious threats to literary fiction in the current climate.
Cowley may sound a touch nostalgic in his lament for the glamorous publishers of yesteryear, but many will think he has a point—particularly given that shrinking review space and the loss of dedicated literary editors has diminished the public profile of literary work over the past few years. This has made it a tougher arena than ever to establish new names and find a readership for experimental work, a task which was surely never easy anyway.
Information about this newsletter and the firstwriter.com site.
Resources for writers
Go to firstwriter.com for the following invaluable resources for writers:
Advertise
To advertise on this newsletter for as little as $30 / £20 click here
Submit
To submit articles, news items, press releases, or any other items of interest to writers, click here
This newsletter has been compiled by firstwriter.com and is protected by copyright. It may not be copied, forwarded, or otherwise distributed in whole or in part without firstwriter.com's written consent.
While every effort is made to ensure that all information contained within this newsletter is accurate, readers are reminded that this information is provided only as a list of potential leads that the reader should follow up with his or her own investigations. Unless otherwise stated, firstwriter.com is not associated with and does not endorse, recommend, or provide any assurances relating to any of the organisations, events, persons or promotions contained within this newsletter, and cannot be held responsible for any loss incurred due to actions taken in relation to information provided. Inclusion does not constitute recommendation.
Please do not reply to this email. The address from which this has been sent is not capable of receiving emails and sending an email to it may cause your subscription to stop. If you have any queries or require any assistance please contact us by going to https://www.firstwriter.com/contact_us.shtml
© firstwriter.com 2018