Writers' Newsletter
Issue #179
February 2018
Some of this month's news for writers from around the web.
J.K. Rowling shares insights into her writing style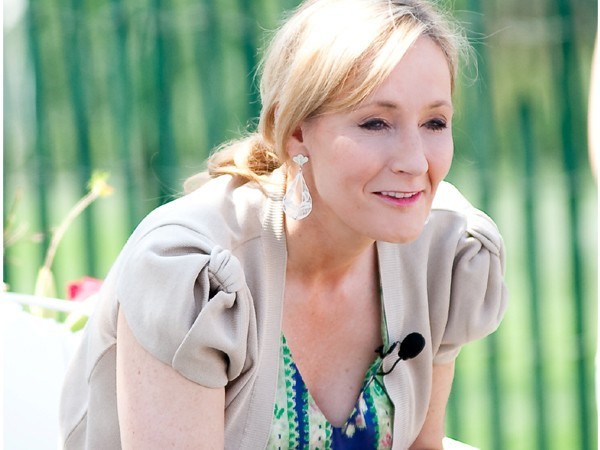 aninews.in – Wednesday January 31, 2018
Washington D.C. [U.S.A.], Jan. 31 (ANI): J.K. Rowling took out some time and took to Twitter to answer some of the questions asked by her followers.
There were questions about her writing style, her upcoming novels, her ideation process, and such.
She replied in her usual candid, tongue-in-cheek manner. Here are some of the excerpts.
When a user asked if she plans her story before she starts, she answered in affirmative.
She wrote, "I plan a lot. This particular novel's plan comprises a vast, complicated, colour-coded table showing all the suspects, with blue ink for clues and red ink for red herrings".
Lindsay Literary Agency launches scholarship for under-represented children's writers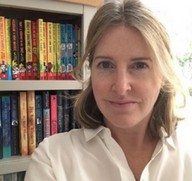 thebookseller.com – Tuesday February 20, 2018
The Lindsay Literary Agency is sponsoring a scholarship place for an "under-represented" writer of children's fiction at the Winchester Writers' Festival 2018.
Open to unagented YA and middle grade writers, of any age, from an under-represented background (including but not limited to LGBTQIA, BAME and people with disabilities), the scholarship will cover the cost of three days at the festival which takes place 15th - 17th June.
The scholarship includes access to all workshops and talks at the Winchester Writers' Festival, four one-to-one appointments with industry experts, all meals, accommodation and travel.
Writers' Handbook 2021 - Out Now!
Over 3,000 markets for writers
Includes literary agents, publishers, and magazines
40% cheaper than Writers' Market and over 50% cheaper than the Writers' & Artists' Yearbook
Available both in print and soon as an ebook
Nourry: 'the e-book is a stupid product'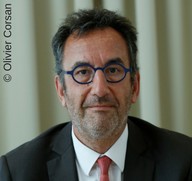 thebookseller.com – Monday February 19, 2018
Hachette Group c.e.o. Arnaud Nourry has expressed frustration with the e-book format, calling it a "stupid product" and forecasting its sales would continue to plateau because of a lack of innovation.
Nourry, who was speaking in an interview with Indian news site Scroll.in as part of the 10th anniversary celebrations for Hachette India, said he didn't think declines in e-book sales seen in the US and UK markets would reverse any time soon, because of the limitations of the format.
A selection of the new listings added to firstwriter.com this month.
New Literary Agency Listing
firstwriter.com – Tuesday February 6, 2018
Handles: Fiction; Nonfiction
Areas: Autobiography; Cookery; Current Affairs; Humour; Lifestyle
Markets: Adult; Children's; Youth
Treatments: Commercial
Send query by email with 20 pages of your ms, in the body of an email. No attachments or hard copy submissions. See website for more details, and specific agent interests and contact details.
New Publisher Listing
firstwriter.com – Monday January 22, 2018
Publishes: Fiction; Nonfiction;
Markets: Children's; Youth
Publishes fiction and nonfiction for teens and young adults. Send complete ms with full synopsis by email only. Prefers Word and PDF files. Response only if interested.
New Magazine Listing
firstwriter.com – Monday February 19, 2018
Publishes: Essays; Fiction; Nonfiction; Poetry;
Areas include: Arts; Biography; Criticism;
Markets: Adult;
Preferred styles: Literary
Open to work by New Zealand and Pacific writers or by writers whose work has a connection to the region in subject matter or location. Work from Australian writers is occasionally included as a special feature. Send up to 10 poems or up to three pieces of prose per issue. Preferred length is 3,000 words, but longer pieces will be considered.
Some of this month's articles for writers from around the web.
14 Stephen King quotes about the writing process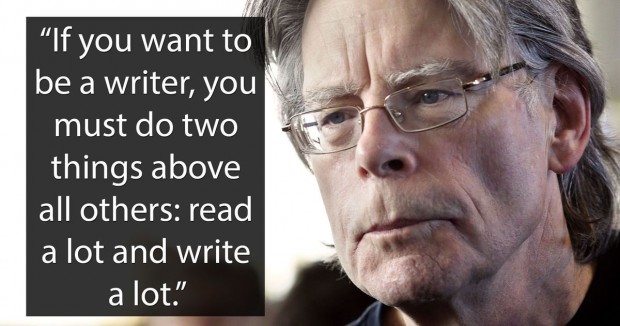 mashable.com – Friday February 23, 2018
The first Stephen King book I ever read was The Girl Who Loved Tom Gordon. I was still in my teens, and my gran — a huge King fan herself — thought it was the one I'd have the best chance of reading without getting too scared.
She was wrong about that (I scare pretty easily), but she was right to introduce me to King. He's been my favourite author ever since.
9 writing and reading tips from writers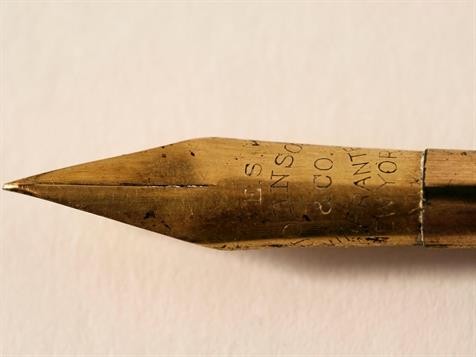 artshub.co.uk – Monday February 19, 2018
Are you are an emerging or professional writer? Maybe your day job consist of writing, reading and replying to numerous emails. Perhaps you may want a better understanding of the craft of writing, which in turn will allow for a different perspective when you are reading other people's words.
As Margret Atwood stated in The Guardian, 'Reading and writing, like everything else, improve with practice. And, of course, if there are no young readers and writers, there will shortly be no older ones.'
To help you traverse this global culture of constant communication, ArtsHub spoke with five writers to ask them for some helpful reading advice.
Publisher's story shows that pulp is not dead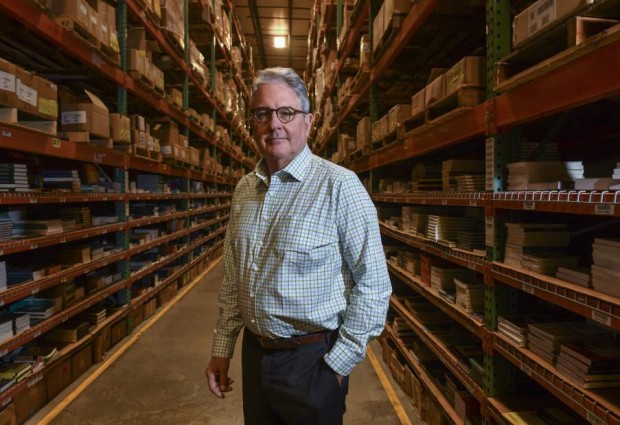 bendbulletin.com – Sunday February 18, 2018
Print books are back. I think.
"People thought physical books were goners," said Jed Lyons, chief executive of Lanham, Maryland-based Rowman & Littlefield Publishing Group.
He should know. Lyons, 66, ships about 41,000 books a day across the U.S. and to Europe. He has been in the publishing business since the 1970s.
Information about this newsletter and the firstwriter.com site.
Resources for writers
Go to firstwriter.com for the following invaluable resources for writers:
Advertise
To advertise on this newsletter for as little as $30 / £20 click here
Submit
To submit articles, news items, press releases, or any other items of interest to writers, click here
This newsletter has been compiled by firstwriter.com and is protected by copyright. It may not be copied, forwarded, or otherwise distributed in whole or in part without firstwriter.com's written consent.
While every effort is made to ensure that all information contained within this newsletter is accurate, readers are reminded that this information is provided only as a list of potential leads that the reader should follow up with his or her own investigations. Unless otherwise stated, firstwriter.com is not associated with and does not endorse, recommend, or provide any assurances relating to any of the organisations, events, persons or promotions contained within this newsletter, and cannot be held responsible for any loss incurred due to actions taken in relation to information provided. Inclusion does not constitute recommendation.
Please do not reply to this email. The address from which this has been sent is not capable of receiving emails and sending an email to it may cause your subscription to stop. If you have any queries or require any assistance please contact us by going to https://www.firstwriter.com/contact_us.shtml
© firstwriter.com 2018