Writers' Newsletter
Issue #178
January 2018
firstwriter.magazine final issue - out now
firstwriter.com – Sunday January 21, 2018
This month sees the launch of the last ever issue of firstwriter.magazine.
firstwriter.magazine has been published twice a year since 2002, making it probably one of the longest-running online journals on the internet. All good things must come to an end, however, and issue 32 will be the last issue of firstwriter.magazine. Managing Editor, J. Paul Dyson, gave the following explanation about the decision to end the long-running publication:
"When we first set about founding firstwriter.com back in 2001, the magazine was the absolute cornerstone of what we were setting out to do. We wanted to create a small press magazine that wasn't constantly imperilled by the cost of physical printing. The listings of magazines, competitions, agents, and publishers all came later as additional features, but over the years the focus of the site has clearly shifted away from the magazine and towards these databases of listings.

Now that we have ambitious plans for upgrading and expanding these databases, it seemed right to refocus our energies and free up as much resource as possible for making the databases as good as they can be. We therefore took the tough decision to bring the magazine and our two competitions to a close."
The final issue includes the winner and special commendations from our final fiction competition, the Thirteenth International Short Story Contest, as well as fiction and poetry from around the world. It will remain available in the magazine archive along with the other 31 issues for the foreseeable future. You can access the archive at https://www.firstwriter.com/Magazine
If you submitted work for issue 32 you can check to see if your work has been included by viewing the magazine online (click here). If you have submitted work to firstwriter.magazine and your work has not been included in any of the issues already published then unfortunately it has not been accepted. However, you can search for other magazines to submit your work to at https://www.firstwriter.com/magazines.
The Wardrobe Is Looking for Books By Women and Non-binary Writers of All Genres
firstwriter.com – Saturday December 30, 2017
As a part of Sundress Publications' ongoing commitment to female and non-binary authors, Sundress Publications is accepting submissions for a year-round feature, The Wardrobe.
Sundress reads submissions of full-length books and chapbooks from female and non-binary authors year-round. Each week their rotating curators (including Sundress editors and authors) choose one book to highlight as part of their"Best Dressed" series. These highlights include five selections from each book, which are featured daily on the Sundress blog and shared through their social media sites.
Writers' Handbook 2021 - Out Now!
Over 3,000 markets for writers
Includes literary agents, publishers, and magazines
40% cheaper than Writers' Market and over 50% cheaper than the Writers' & Artists' Yearbook
Available both in print and soon as an ebook
Some of this month's news for writers from around the web.
Job opportunity: Assistant Editor, Bloomsbury Publishing Inc., New York
publishersmarketplace.com – Tuesday January 16, 2018
Bloomsbury has an exciting opportunity for a publishing professional to strengthen and expand our successful academic list in the field of Literary Studies.
Q&A: Kelvin Kong on launching K2 Literary agency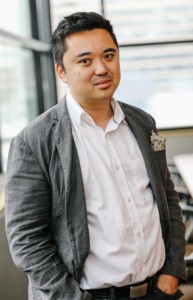 quillandquire.com – Friday January 12, 2018
After more than a decade working in various aspects of publishing, from managing print production to editorial to selling rights at Kids Can Press, Kelvin Kong has launched his own literary agency. K2 Literary represents a small list of authors including Matt Cahill, Andrew Wilmot, and Teri Vlassapoulos.
Q&Q asked Kong – who recently left his post as agent and rights manager at the Rights Factory, and who continues to teach literary rights management for Ryerson University's publishing certificate program – about his new endeavour.
Europe's major publishing markets all grew in 2016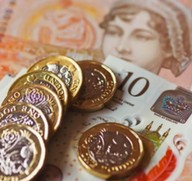 thebookseller.com – Tuesday January 9, 2018
Europe's major markets - the UK, Germany, France, Spain and Italy - all experienced growth in turnover in 2016, according to a Federation of European Publishers' (FEP) report. However, the dive in the British pound following the UK's decision to leave the European Union in June 2016 resulted in flat total annual sales revenue for publishers in the EU and EEA in comparison to 2015, due to strong exchange rate effects.
A selection of the new listings added to firstwriter.com this month.
New Magazine Listing
firstwriter.com – Monday January 8, 2018
Publishes: Essays; Fiction; Nonfiction; Poetry;
Areas include: Short Stories;
Markets: Adult;
Preferred styles: Experimental; Literary
Publishes fiction of 1,000 words or more; visual / experimental / written poetry of 120 words or more; and nonfiction / essays / manifestos of 1,000 words or more. Submit online through website.
New Publisher Listing
firstwriter.com – Wednesday January 17, 2018
Publishes: Fiction;
Areas include: Romance; Women's Interests;
Markets: Adult;
Preferred styles: Contemporary
Imprint which aims to push the boundaries of sexual explicitness while keeping the focus on the developing romantic relationship. Submit novels up to 50,000 words via online submission system available on website.
New Literary Agency Listing
firstwriter.com – Wednesday January 17, 2018
Handles: Fiction; Nonfiction
Areas: Adventure; Autobiography; Biography; Business; Cookery; Crime; Culture; Fantasy; Health; Historical; Lifestyle; Mystery; Politics; Romance; Science; Sci-Fi; Spiritual; Sport; Thrillers; Travel; Women's Interests
Markets: Adult; Children's; Youth
Treatments: Commercial; Contemporary; Literary; Popular
Send first three chapters (fiction), proposal (nonfiction), or complete ms (picture books) via online submission form on website.
Some of this month's articles for writers from around the web.
Award-Winning Author Judy Blume Shares 6 Inspiring Tips From 50 Years of Writing (and 85 Million Books Sold)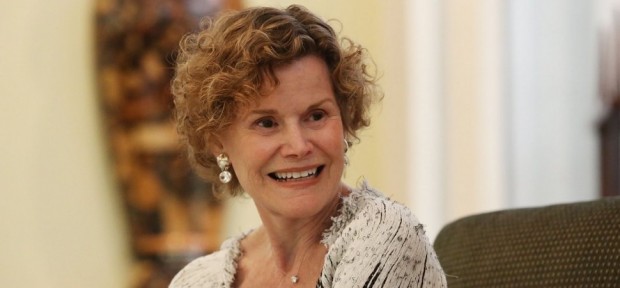 inc.com – Sunday January 21, 2018
When I was a kid I loved to read Judy Blume books: Tales of a Fourth Grade Nothing, Blubber, Deenie, Freckle Juice, Superfudge. They addressed themes and issues other books I was reading at the time didn't cover. Her stories spoke directly to me, as if she could see right into my curious, hyper-sensitive, insecure pre-teen head.
How to Keep Writing When Every Day Is a Blow to the Gut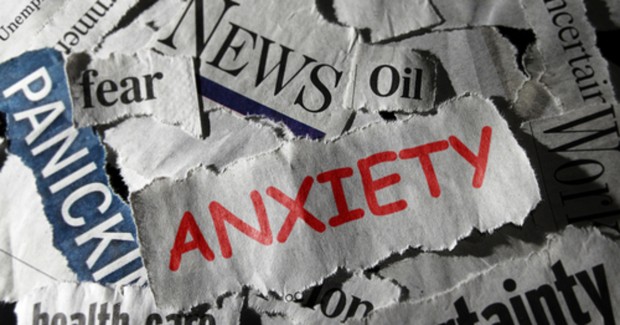 huffingtonpost.com – Monday January 15, 2018
Most writers I know have put themselves on a news diet, but even if you've done that it's impossible to escape the bad news altogether—nor do most of us want to be completely checked out. The s**tstorm we're contending with in our country—#MeToo, our erratic weather, nuclear threats, a Twitter presidency—is leaving most of us feeling anxious at best. Few writers I know are able to wield their anxiety into well-crafted scenes. Most are distracted (for good reason!) and yet the new year is supposed to be about new beginnings, right?
Five Rules for Writers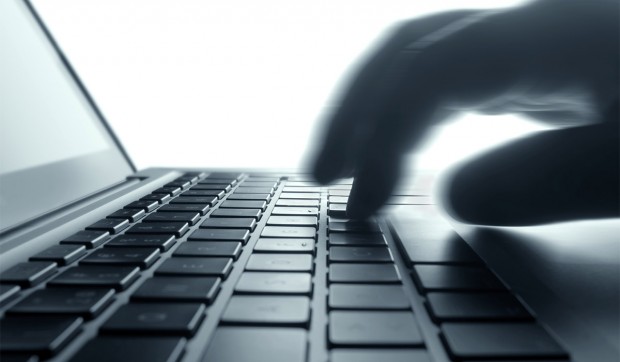 nationalreview.com – Saturday January 13, 2018
As a professional writer, I'm always trying to improve. I've studied the work of the top writers. I've debated great opening sentences with colleagues. I've thought long and hard about things like serial commas, concluding that they are good and necessary (don't @ me).
These days, I'm not only a professional writer, but also a teacher of writing: I run the journalism program at Hillsdale College. The best way to learn how to write is to write, because experience offers the soundest instruction. Yet my students and I also consult sources such as The Elements of Style, by William Strunk Jr. and E. B. White, whose best advice has become a famous dictum: "Omit needless words."
Information about this newsletter and the firstwriter.com site.
Resources for writers
Go to firstwriter.com for the following invaluable resources for writers:
Advertise
To advertise on this newsletter for as little as $30 / £20 click here
Submit
To submit articles, news items, press releases, or any other items of interest to writers, click here
This newsletter has been compiled by firstwriter.com and is protected by copyright. It may not be copied, forwarded, or otherwise distributed in whole or in part without firstwriter.com's written consent.
While every effort is made to ensure that all information contained within this newsletter is accurate, readers are reminded that this information is provided only as a list of potential leads that the reader should follow up with his or her own investigations. Unless otherwise stated, firstwriter.com is not associated with and does not endorse, recommend, or provide any assurances relating to any of the organisations, events, persons or promotions contained within this newsletter, and cannot be held responsible for any loss incurred due to actions taken in relation to information provided. Inclusion does not constitute recommendation.
Please do not reply to this email. The address from which this has been sent is not capable of receiving emails and sending an email to it may cause your subscription to stop. If you have any queries or require any assistance please contact us by going to https://www.firstwriter.com/contact_us.shtml
© firstwriter.com 2018