Writers' Newsletter
Issue #171
June 2017
For one month only, get the Writers' Handbook for half price
firstwriter.com – Saturday June 24, 2017
From July 1 to July 31, ebook-seller Smashwords will be running its ninth annual Summer/Winter Sale (so called because while it is summer in the Northern Hemisphere, it is winter in the Southern Hemisphere, and the sale is a global event).
Amongst the ebooks on offer in the sale will be the latest edition of firstwriter.com's Writers' Handbook, offering over 1,300 listings of magazines, literary agents, and publishers, and available for the first time at a whopping 50% discount! However, this offer is only available for the first 1,000 downloads, so make sure you head over to Smashwords as soon as you can after July 1, to ensure that you secure your copy at the discounted rate.
If you'd prefer the print version of the book, you can buy this at the regular price from the following outlets, amongst others:
Lone Stars Poetry Magazine call for submissions
firstwriter.com – Sunday June 25, 2017
The Write Idea Poets Prompt:
Poem Title to be "In Another Life …"
"I'm the one they're singing about, the one in all those tunes;
One who lives on Heart Thoughts and I Love Yous."
by Terry Lee (from The Rainbow Kid & The Pastel Cowboys circa 1972)
Writers' Handbook 2021 - Out Now!
Over 3,000 markets for writers
Includes literary agents, publishers, and magazines
40% cheaper than Writers' Market and over 50% cheaper than the Writers' & Artists' Yearbook
Available both in print and soon as an ebook
Inkitt Free Novel Writing Competition 2017
firstwriter.com – Wednesday May 31, 2017
Inkitt is now accepting submissions of novels of 20,000 words and over for its Free Novel Writing Competition: an ongoing writing competition which every month selects a new novel for publication.
The competition is free to enter, and is open to any genre of novel, and writers from anywhere in the world.
The grand winner will be supported with a book launch worth $6,000; a marketing campaign designed to get you into the top 100 on Amazon; professional cover design and editing; and will receive royalties of 25%.
To submit your novel online now, click here
Scribbling at Sea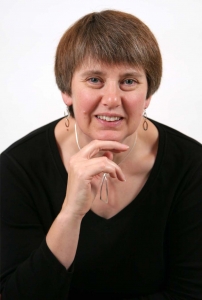 By Lesley Middleton
firstwriter.com – Monday May 29, 2017
Successful author, Diane Janes is interviewed by novice writer, Lesley Middleton
Most people boarding a cruise ship are looking forward to sightseeing, socialising and, perhaps most of all, relaxing on deck soaking up the sun. Not author Diane Janes though – at least not whilst she's on board as a guest speaker. When she's not enthralling passengers with talks about famous authors and real-life crime mysteries, she uses her time on the ship to write her own books. There are few interruptions and plenty of food and drink readily available so maybe more writers should follow her example.
As a novice writer, I was thrilled to meet Diane on a recent cruise on P&O's Oriana. Diane is generous in her encouragement to new writers. She will happily chat to cruise passengers with ambitions to see themselves in print and has tutored several courses for would-be authors, despite never having had any ambitions to become a teacher. She very graciously agreed to being interviewed by me.
Short story competition winners announced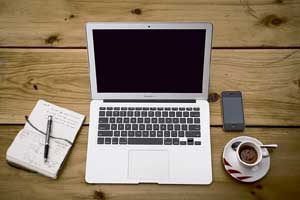 firstwriter.com – Friday June 9, 2017
Solution Loans have announced the winners and runners up of their inaugral short story writing competition.
Crediton Short Story Competition 2017 Shortlist announced
firstwriter.com – Thursday June 1, 2017
The shortlisted entries for the Crediton Short Story Competition 2017 have been announced:
Echoes From The Somme by Frances Colville
Entanglement by Alex Reece Abbott
The Apple and the Tree by Mary Sheehan
Down at the End of Lonely Street by Roger Tayler
Being Beryl by Eleanor Westwood
The shortlisted entries can be read at: http://credfest.co.uk
The winners will be announced on 24 June 2017.
---
About the Author
Lesley taught in further and adult education for over thirty years and when she retired she took up writing as a hobby. She has had short stories published on line and in anthologies and has had success in several competitions.
Some of this month's news for writers from around the web.
Audible launches £10,000 writing grant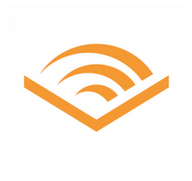 thebookseller.com – Wednesday June 7, 2017
Audible has launched a £10,000 audio-exclusive writing grant for unpublished writers.
The Audible New Writing Grant: The Crime Edition invites crime writers to submit an unpublished thriller of 50,000 words or more to a panel including two-time Theakston's Old Peculier Crime Novel Of The Year winner Mark Billingham; CWA Dagger In The Library winner Sharon Bolton; The Girl On The Train and The Widow narrator Clare Corbett, the Daily Telegraph's crime critic Jake Kerridge and Audible's director Of content Laurence Howell.
Ed Victor dies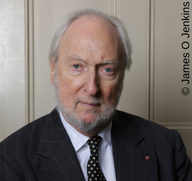 thebookseller.com – Thursday June 8, 2017
Renowned literary agent Ed Victor has died aged 78, his agency has confirmed.
In a statement, the agency said: "It is with the deepest sadness that we announce the death of Ed Victor CBE, Chairman and founder of the Ed Victor Literary Agency. He died of a heart attack late in the evening on 7th June at the London Clinic after a long battle with chronic lymphocytic leukaemia (CLL)."
Lanny Noveck & Liz Robinson Launch Boutique Literary Management Firm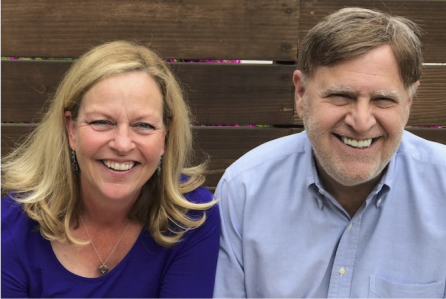 deadline.com – Thursday June 1, 2017
Literary representation veterans Lanny Noveck and Liz Robinson have teamed to form Signature Ltd., a boutique literary management firm. This is a re-teaming of the duo who first worked together as agents at the William Morris Agency.
A selection of the new listings added to firstwriter.com this month.
New Magazine Listing
firstwriter.com – Friday June 23, 2017
Publishes: Essays; Fiction; Nonfiction; Poetry;
Areas include: Short Stories;
Markets: Adult;
Preferred styles: Literary
Publishes essays, short stories, and poetry, which explore universal qualities: truth, justice, integrity, compassion and mercy. Send submissions by email or on disk by post, with hard copy and SASE. See website for full guidelines.
New Publisher Listing
firstwriter.com – Monday June 19, 2017
Publishes: Fiction; Nonfiction;
Areas include: Autobiography; Biography; Crime; Culture; Erotic; Historical; Horror; Mystery; Thrillers;
Markets: Adult; Children's; Youth
Check website for submission windows. Submit query by email or through form on website, with table of contents and three sample chapters. No religious or spiritual books of any kind.
New Magazine Listing
firstwriter.com – Friday June 16, 2017
Publishes: Essays; Fiction; Interviews; Nonfiction; Poetry; Reviews;
Areas include: Short Stories;
Markets: Adult;
Preferred styles: Literary
Literary magazine publishing poetry, fiction, creative nonfiction, literary essays, interviews, and book reviews by both well-known writers and promising newcomers. Submit up to 5 poems, or prose up to 25 pages, via online submission system ($3 charge per submission).
Some of this month's articles for writers from around the web.
Publishers rejected me, but I went on to earn six-figures selling 1,000 books a day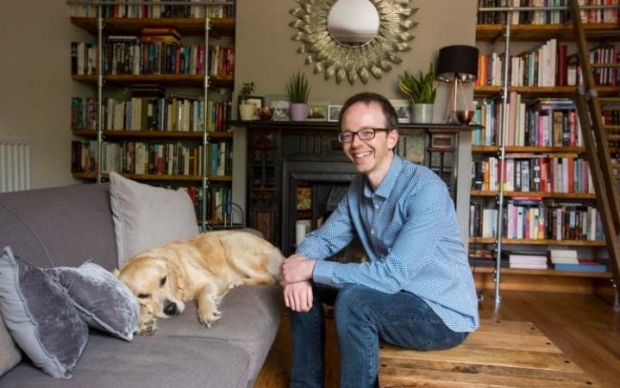 telegraph.co.uk – Tuesday June 13, 2017
Millions dream of quitting the grind and replacing their income through a rewarding, creative endeavour.
And what could be simpler - and more glamorous - than writing a bestselling novel?
After years of not knowing how the next month's bill would be paid, thriller writer Mark Edwards is among a new and growing elite of high-earning authors who broke away from traditional publishing routes and self-published online.
20 inspirational pieces of advice for writers on National Writing Day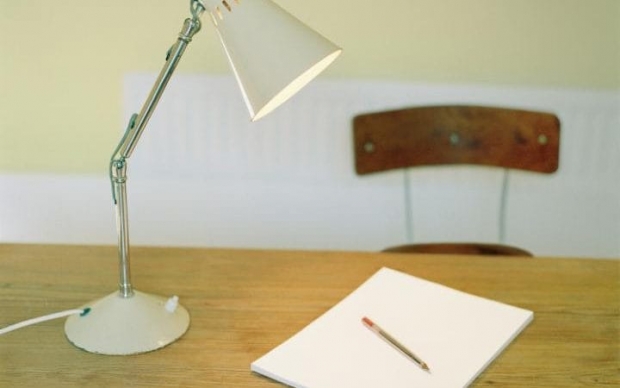 telegraph.co.uk – Wednesday June 21, 2017
June 21st is National Writing Day, a celebration of writing creatively that aims to encourage people of all ages to 'put pen to paper, unleash their imagination and make their voices heard'.
A number of events marking the occasion are being held across the UK, details of which can be found on the National Writing Day website.
On social media many people, professional authors among them, have been sharing their tips on how to go about become a better writer. Here are a selection of the best.
Buying houses in cash and selling millions: meet self-publishing's 'hidden' authors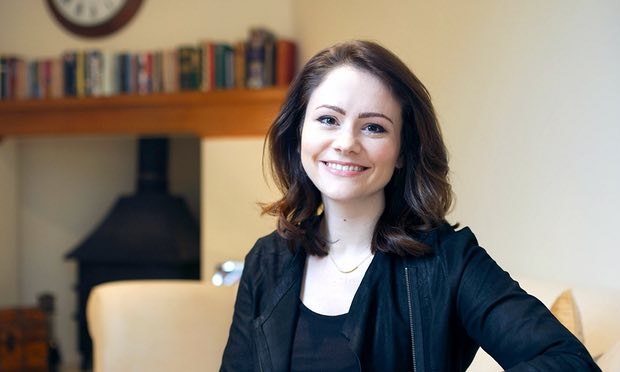 theguardian.com – Thursday June 8, 2017
When Keith Houghton bought his four-bedroom detached house earlier this year, he did a rare thing for an author: he paid cash, with earnings from his books.
Keith who, you may ask? Houghton is one of a handful of so-called "hidden" bestsellers: his self-published crime thrillers are ebooks, sales of which are not monitored by the UK's official book charts (if they don't have ISBNs, which self-published titles often don't).
Houghton made his money over the past six years by selling more than 500,000 books, chiefly through his Gabe Quinn series of thrillers. In a world in which traditionally published authors struggle to make £7,000 a year from their work, it is no wonder Houghton says: "I feel like I have won the lottery."
Information about this newsletter and the firstwriter.com site.
Resources for writers
Go to firstwriter.com for the following invaluable resources for writers:
Advertise
To advertise on this newsletter for as little as $30 / £20 click here
Submit
To submit articles, news items, press releases, or any other items of interest to writers, click here
This newsletter has been compiled by firstwriter.com and is protected by copyright. It may not be copied, forwarded, or otherwise distributed in whole or in part without firstwriter.com's written consent.
While every effort is made to ensure that all information contained within this newsletter is accurate, readers are reminded that this information is provided only as a list of potential leads that the reader should follow up with his or her own investigations. Unless otherwise stated, firstwriter.com is not associated with and does not endorse, recommend, or provide any assurances relating to any of the organisations, events, persons or promotions contained within this newsletter, and cannot be held responsible for any loss incurred due to actions taken in relation to information provided. Inclusion does not constitute recommendation.
Please do not reply to this email. The address from which this has been sent is not capable of receiving emails and sending an email to it may cause your subscription to stop. If you have any queries or require any assistance please contact us by going to https://www.firstwriter.com/contact_us.shtml
© firstwriter.com 2017