Writers' Newsletter
Issue #164
November 2016
Some of this month's news for writers from around the web.
Amazon launches writing competition to reinvent Twas Night Before Christmas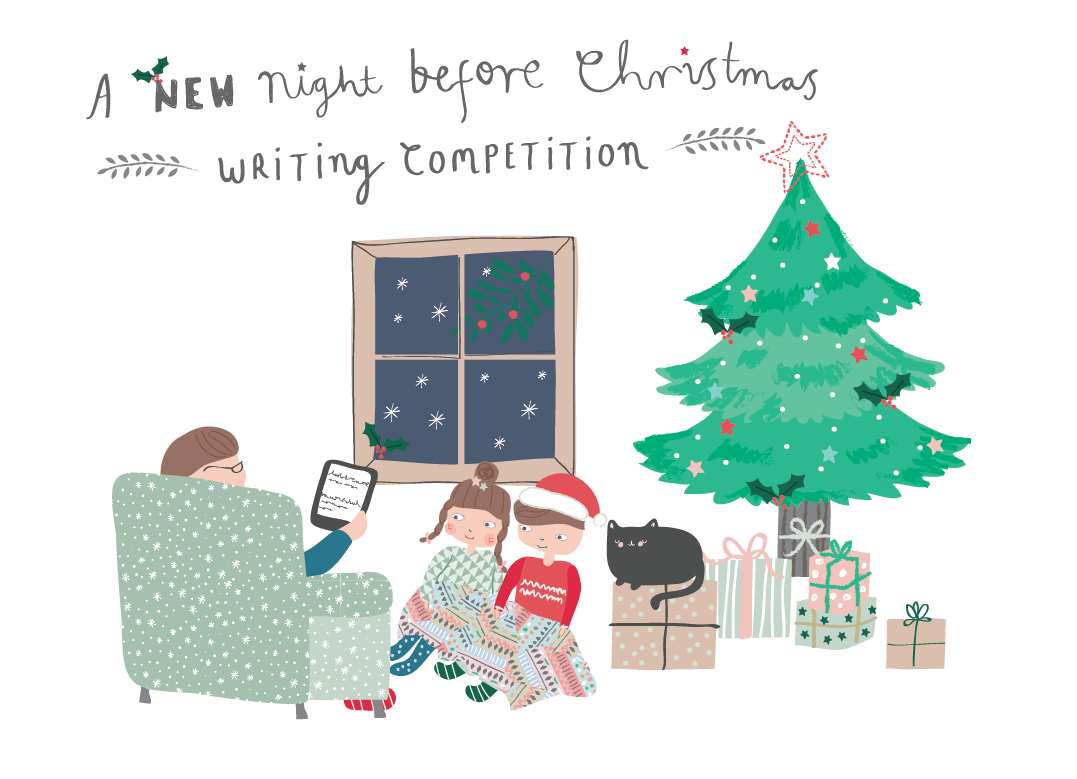 thebookseller.com – Wednesday November 16, 2016
Amazon is launching a nationwide writing competition in search of a modern day version of popular poem "Twas Night Before Christmas".
The competition will see a new take on the 200-year-old classic turned into a book and shared with a potential audience of millions, since it will be made available for free on Kindle devices, as well the Kindle reading app for iOS and Android, in a five-day giveaway this Christmas.
Gillon Aitken dies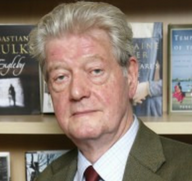 thebookseller.com – Friday October 28, 2016
Literary agent Gillon Aitken of Aitken Alexander Associates has died.
Aitken died peacefully this morning (28th October) after a period of ill health.
Clare Alexander said: "A towering figure in so many of our lives, publishing has lost a great agent from a brilliant generation. He was a wise counsel, a true intellectual and an irreplaceable friend."
She added: "I am sure he would wish to be remembered in the words of some of the many authors who valued his guidance deeply and who came to love him so much."
Writers' Handbook 2021 - Out Now!
Over 3,000 markets for writers
Includes literary agents, publishers, and magazines
40% cheaper than Writers' Market and over 50% cheaper than the Writers' & Artists' Yearbook
Available both in print and as an ebook
Trade shock and sadness at death of Carole Blake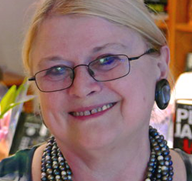 thebookseller.com – Thursday October 27, 2016
Literary agency Blake Friedmann has announced the sudden death of agency co-founder Carole Blake.
The agency said yesterday (26th): "It is with huge sadness that we must share the news that our beloved mentor, colleague and friend Carole Blake died last night. The loss of such an incredible woman so soon is not something any of us feel prepared for, but we are grateful that she lived so fully to the last, and that she died swiftly and painlessly, on being readmitted to hospital last night, with Julian [Friedmann] by her side."
A selection of the new listings added to firstwriter.com this month.
New Publisher Listing
firstwriter.com – Wednesday November 23, 2016
Publishes: Fiction; Nonfiction;
Areas include: Autobiography; Biography; Cookery; Current Affairs; Finance; Historical; Military; Travel;
Markets: Adult;
Preferred styles: Literary
Publishers of high quality, prize-winning fiction and nonfiction across a range of categories, including autobiography, business, cookery, economics, history and more.
New Magazine Listing
firstwriter.com – Thursday November 17, 2016
Publishes: Fiction; Nonfiction; Poetry;
Areas include: Autobiography; Humour; Short Stories;
Markets: Adult;
Preferred styles: Literary; Satirical
Free online journal. Accepts submissions by email only. Send 3-5 poems, personal essays up to 3,000 words, fiction or humour (including satire and humorous short stories) up to 4,000 words, or memoir between 900 and 2,000 words. See website for specific submission email addresses and full submission guidelines.
New Magazine Listing
firstwriter.com – Friday November 11, 2016
Publishes: Poetry;
Markets: Adult;
Preferred styles: Literary
Send 3-7 poems by email as an attachment.
Some of this month's articles for writers from around the web.
How to Write and Publish a Novel: 5 Crossroads You'll Face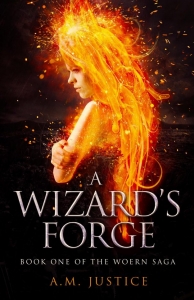 geek.com – Sunday November 20, 2016
Guest writer A.M. Justice brings us her top tips in becoming a successfulpublisher author like her. Her recent work A Wizard's Forge has been getting fantastic reviews. Here's what the sci-fi/fantasy maven has to share with us on getting your writing out into the world.
It's 2 am. You've just wrapped up an RPG session, and you think, "that campaign would make an epic novel!" You invested hours into developing your characters' backstory, quirks, and flaws. Their goals are clear and so are their obstacles, and lots of antagonists lurk in the shadows, ready to pounce. This is going to be a killer story.
Swigging your favorite late-night beverage, you flip open the laptop and stare at a white screen and a blinking cursor. Now, what?
Writing for Money: Tips for Planning Your Next Article Pitch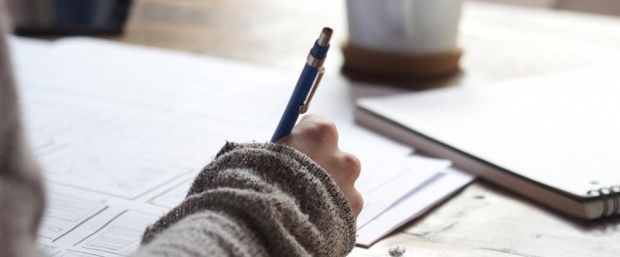 sitepoint.com – Saturday November 19, 2016
If you have expertise with web technologies, there's good money to be made writing for online publications like SitePoint.
Don't worry if you feel you're not a great writer. The most important thing is your knowledge and enthusiasm for your subject.
As an editor for SitePoint, I've compiled a list of the most important things to consider when planning and pitching your article idea.
Ruth Padel: 'Writing needs connection to the outside world: a lot of it seems to get done when you're simply living'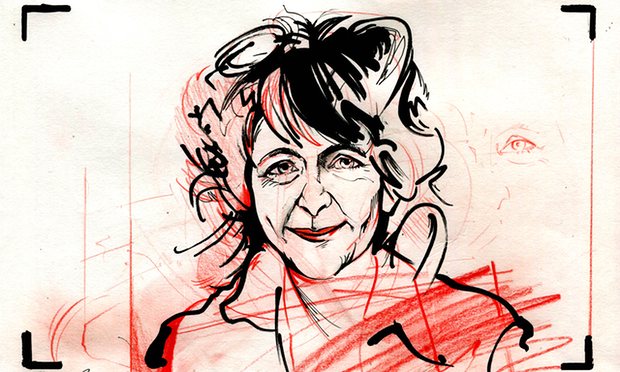 theguardian.com – Saturday November 19, 2016
All days are different; what's the same is that I spend hardly any time in my study. It's tiny. I love its turquoise walls and the window looking at flats across the road, but there are piles of paper on the floor and waves of guilt from unanswered letters and I'm rarely there except to use the printer. I write at the kitchen table, on a sofa, in a traffic jam, or in bed, looking out at the garden. Writing needs connection to the outside world and a lot of it seems to get done when you're simply living. Research is just a grand name for things you'd do anyway because you need to know. My new book is dedicated to the wonderful, desperately needed Focus Homeless Outreach team in Camden, north London, where I live. I went round Camden's homeless hostels, and haunted St Pancras Old church, one of the first sites of Christianity in England.
Information about this newsletter and the firstwriter.com site.
Resources for writers
Go to firstwriter.com for the following invaluable resources for writers:
Advertise
To advertise on this newsletter for as little as $30 / £20 click here
Submit
To submit articles, news items, press releases, or any other items of interest to writers, click here
This newsletter has been compiled by firstwriter.com and is protected by copyright. It may not be copied, forwarded, or otherwise distributed in whole or in part without firstwriter.com's written consent.
While every effort is made to ensure that all information contained within this newsletter is accurate, readers are reminded that this information is provided only as a list of potential leads that the reader should follow up with his or her own investigations. Unless otherwise stated, firstwriter.com is not associated with and does not endorse, recommend, or provide any assurances relating to any of the organisations, events, persons or promotions contained within this newsletter, and cannot be held responsible for any loss incurred due to actions taken in relation to information provided. Inclusion does not constitute recommendation.
Please do not reply to this email. The address from which this has been sent is not capable of receiving emails and sending an email to it may cause your subscription to stop. If you have any queries or require any assistance please contact us by going to https://www.firstwriter.com/contact_us.shtml
© firstwriter.com 2016