The Critical Critique: How editing your writing increases your chances of getting published
By Rocky Reichman
Editor and publisher, Literary Magic
There are many things a writer has to have in mind when trying to get published. Among these are learning how to write a professional critique and having credentials. However, most aspiring authors too often miss out on one of the most critical elements necessary to become a published author: editing. No matter how good your query letter is, you still need work that's written well. Even if you have good credentials, that won't matter to an editor or literary agent. When they see work that is either poorly edited or not even edited at all, one word screams out at them: amateur.
Having your work edited really can make or break your chances of getting published. While first-class queries and excellent credentials can impress editors, they absolute loathe badly edited work. After all, isn't the job of an editor to make sure every manuscript is edited? It is. Therefore, editors can't stand work that's not edited or not well written. Why is editing your work so important to the editors you submit it to? Because writing that needs editing means a lot of work for editors. It takes time to edit; precious time that editors don't have. If you haven't edited your writing properly before sending it off, then odds are that you're chances of becoming a published author are slim. Bad editing is a turnoff for editors: the last thing they need is more work. Therefore, it's best for every writer to have this in mind before they send their work out to editors and agents. Not only does badly edited work disappoint editors and agents, but it also tells them that they're dealing with a writer who isn't professional. Having professionalism is vital to becoming published, and without that, no agent or editor is going to take you seriously as a writer.
How can you avoid this? How can you show editors and agents that you're a professional writer?
There's only one way, really: show them that you care. Show them that you are a writer dedicated to your work. All you really need is a bit of care and effort. Make a commitment to start editing your work. No writer enjoys having to edit his or her own work – that's a nightmare for most of us – but a little effort goes a long way. As the saying goes, "practice makes perfect", and I think that the more a writer proofreads and edits his or her own work, the better they'll become at it. Once writers master the art of editing, they've saved themselves a lot of rejection letters and have increased their chances of getting published.
In what way should you, as a writer, go about editing your work? First, you will need to proofread and copyedit your work, which means correcting any grammatical, spelling and language mistakes. Then, you will also need to do some content editing, or critiquing. This includes proofreading as well as editing for content, clarity and making sure your manuscript flows properly and can be easily read.
There are different paths you can take to edit your work, and the following are what I suggest. First, you can learn how to edit your work yourself. Though this takes time, it shows you care. If you follow this suggestion, then you will also save yourself a lot of money on editorial services and learn how to be an editor at the same. My second suggestion is that you get a very close friend or relative (these can include a spouse, parent or brother) and get them to be your personal editor. By having someone you know well to edit and critique your work, not only will you get the most valuable evaluation of your work, but you will also be more willing to listen when your editor suggests improvements. Because you know your editor well, you know that when they give you suggestions that improve your writing they are not being biased; rather, they care for you and your writing. I myself learn a lot any time someone critiques my work, and because of listening to them and learning from my mistakes, my writing always improves. My third and final suggestion for all writers is, if you don't agree with my first two suggestions, then do not go alone on this: hire someone as your professional editor. Pay for an editorial or critique service to help you improve your writing. It will prove worth the money in the end, when you are a published writer.
By following the above suggestions, you'll never have badly written or poorly edited wok again. You'll literally find yourself receiving fewer rejections from editors, and soon you will no longer be a writer – you will be an author.
Rocky Reichman is a freelance writer and the Editor and publisher of the online literary magazine Literary Magic (www.LiteraryMagic.com). He writes fiction short stories and nonfiction articles for many local magazines, newspapers and websites.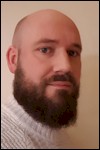 Editor's Note: Rocky's absolutely right to identify the importance of editing your work before submitting it for publication, but I'd personally suggest that writers should use all three of the methods he identifies, rather than seeing these as options to choose from. You should always edit your work as well as you can yourself before passing it on to anybody. Once you've done this, a suitable friend or family member may be able to help you tackle issues you've missed before going to the expense of having your work professionally edited, but (and this is where I disagree with Rocky) I don't think this can be seen as a substitute for a professional editor. Contrary to Rocky's opinion, I'd suggest that your "personal editor" will always be biased – they will always tell you your work is great (after all, they have a relationship with you outside the book, which they have to consider), and – unless they have experience in the publishing industry – there's no reason to think they'll be any better than you at spotting errors and inconsistencies.
A professional editor (i.e. someone with experience working as an editor within the publishing industry) will be able to help you with correct manuscript formatting, advise you on how to make your work a publishable book, rather than just a good book, and, most importantly, will have years of experience plying the trade of editing – and if they don't, then don't use them. Far too many people start offering "proofreading" services under the misconception that it will be "easy money" – after all, you've just got to read, right? Wrong. Reading and editing are completely different skills. When I graduated with a degree in English I was certainly a sensitive reader – but when I took a simple editorial test I missed almost every deliberate mistake on the paper. As readers, we tend to "grey out" mistakes in order to smooth our consumption of the information – as editors, we must learn to do exactly the opposite. In a sense, you have to undo all the years of education where you gradually learned to recognise words by their overall shape, and go back to the stage where you recognised words by spelling out their individual letters. This isn't an easy task, and you shouldn't assume that the fact that someone is an intelligent person, or an avid reader, qualifies them to properly edit a manuscript.
So if you can afford it, it's definitely worth going to the expense of having your work professionally edited – but if you do, make sure the person you use has some kind of editorial track record, and isn't just someone who has set up with the hope of some "easy" extra money.
To have your work edited or critiqued by professional editors through firstwriter.com, click here
Navigating the market in a self-publishing age
By Jim Kozubek
Founder, The Phenomenological Review
Information technology has radically altered the world of publishing in ways that we are only beginning to recognise. The New York Times Magazine ran an article earlier this year on The Open Directory Project, an initiative to create a centralized library that could contain virtually every book in existence. The project may not be complete for several years and the impact has scarcely been examined, but we can make some predictions about how it and other electronic databases will change how we read.
The information era marks a sea change in publishing and means that not only will more information be available to more people but also that many more authors can get their ideas out on the market. The impact of this flood of information, at least at first blush, seems to suggest that more information means that the quality of books, periodicals and magazines will be diminished. That is, until we explore the new dynamics at work.
The principles of open sourcing mean that while many more people may become authors, there will be many more editors as well. Take Wikipedia, for example; there have been a few gaffes in the online dictionary, but by and large, it fairly accurate. This may be because, on average people tend to be pretty good critics; or consider the conclusion of James Surowiecki, who wrote The Wisdom of Crowds last year. If you look at the individual decisions made by a majority of people, and use that collective information as a compass, you're likely to head out in the right direction.
The information age does mean that the critical thinking is at a premium and publicly required of more people than ever before in human history. Critical thinking is the key to navigating this oncoming era, and means that readers will need to do a better job of sorting through information to discover very quickly what is doggerel and what is valuable to them.
Authors may use information technology to access a very wide audience of publishers and marketers, who print, review and market their books; although it is important to remember that many more people will be making the decisions on what is a good product. So based on the Surowiecki principle, even though publication may more easily go to print, an author has to demonstrate competency to many more marketers, reviewers, readers than ever before, and effectively submit to a democratic process.
With this in mind, successful publishing hasn't gotten any easier, and in fact the decisions for an author become more diverse and varied. It will become more important than ever before for an author to make intimate connections with advertisers, reviewers and publishers, casting nets in every direction into the seas of information, and holding on tight to the connections that are made.
With respect to the craft, as any successful author will tell you, the principles of good writing remain the same for eternity: always tell the truth.
Jim Kozubek is a newspaper reporter for the Union Leader in New Hampshire and also the founder of The Phenomenological Review, a magazine that reviews books and provides advertising space to authors promoting new releases. Contact thephenomenologicalreview@hotmail.com
Resources for writers at firstwriter.com
Visit firstwriter.com for the following invaluable resources for writers:
To advertise on this newsletter for as little as $30 / £20 click here
In this issue:

Spelling conventions

fwn uses English spelling conventions. Spellings such as "realise" "colour", "theatre", "cancelled", etc. differ from other spelling conventions but are nonetheless correct.

News:

Bursary to write your novel for one year
Want a year off to write your novel? A new £18,000 Writer's Bursary is being offered to allow an aspiring writer to spend up to 12 months writing a novel.

The Bursary is open to both novice and experienced writers over 18, resident in the United Kingdom or Ireland. Candidates are invited to write about any subject, as long as it is substantially a work of imagination and fiction.

Closing date for entries is November 30, 2006. For more details see click here

For over 600 book publishers, click here

Advertisement

Tom Howard Poetry Contest
4th year. US$3,500 in prizes. All styles and themes welcome. September 30 deadline. Submit online or by mail.

Book for parents seeks submissions
Material is being sought for a proposed book dedicated to mothers and single fathers. Submissions should cover what you, as a mother or single father "did all day", from the mundane getting the mail, to the humorous or horrific stories of what the kids put you through.

Potential contributors should email Kelly at kj97y100@yahoo.com, with subject line "Mom Book [your name] [the date (i.e. 8-7-06)]".

Short story contest open for entries
The 7th Annual Writer's Digest Short Short Story Competition
is now accepting submissions of fiction up to 1,500 words.

The winner will receive $3,000, and the top 25 entries will be published as a collection. The deadline for entries is December 1, 2006.

For guidelines, prizes and to enter online, click here

For over 100 fiction contests, click here

Writing partner needed
Two Bulgarian-born artists based in Belgium are seeking an English-language writer to help tell the tale of their life-changing experiences over the past 11 years.

The artists hope to establish a long-term relationship and collaboration with the right writer, who would act as a co-author with co-ownership of the final work.

Interested parties should contact Sergio at selirat@telenet.be.

Féile Filíochta Poetry Competition launched
The 18th annual Féile Filíochta International Poetry Competition is now open for submissions. Winners in the Adult categories will receive €5,000 and the Féile Filíochta Poem of Europe Award.

For more information go to www.dlrcoco.ie/library

For over 50 poetry contests, click here

WriterOnLine is an e-publication dedicated to writers and lovers of writing. Fiction, poetry, business and technical writing, how-tos, articles, reviews, freelance markets, jobs for writers and much more, published bi-weekly. Completely renewed! Visit us at www.writer-on-line.com