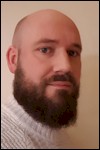 Can self-publishing be the path to success?
By J. Paul Dyson
Managing Editor
The traditional wisdom tells us that self-publishing is something that any serious writer should avoid at all costs. It's cast as the modern vanity publishing, and its peddlers as con artists exploiting wannabe writers too naive to know any better. The classic stereotype of a self-publisher is someone with more money than talent, a garage full of unwanted books, and a bank account rather lighter than it should have been. Yet there is a steady drip of self-published writers beginning to challenge this perception: first Brunonia Barry has her self-published book, The Lace Reader, auctioned for $2 million; now Lisa Genova secures a six-figure advance from Simon & Schuster for her self-published title Still Alice. So have the rules changed? Is now the time to dive into the sea of self-publishing and make yourself your millions?!

The reason most self-publishers take the decision to abandon the traditional path to publication is that they believe that they have a great book which could sell millions, but which – for some reason – the traditional publishers don't want to take on. It might seem far-fetched to think that a successful publisher wouldn't want to bring to market a book that genuinely had that potential, but you have to remember how modern publishers operate. Modern publishers are not run by the kind of editors with a passion for literature who probably founded them – they are, like most modern businesses, run by accountants working to commercial imperatives. Books are not going to be signed so much on how they make you feel after you've read them, but more on how likely you are to buy them before you read them. In the case of Lisa Genova, whose book tells the story of a woman who contracts Alzheimer's at an early age, she was told by literary agents that people wouldn't want to read a book about Alzheimer's. Certainly, you can imagine that if the ubiquitous focus group was asked if they wanted to read a book about Alzheimer's or a book about a quirky Englishwoman struggling with weight, romance, and the foibles of modern life, it would be a likely victory for Ms Jones and her diary. Likewise, there's a pretty good commercial precedent for books about teenage wizards, but it would probably be hard to point to an example of the topic of Alzheimer's having been successfully used as a driver of revenue growth.
Despite being rejected by literary agents for a year, Still Alice was the winner of the 2008 Bronte Prize for excellence in romantic fiction. So it's true, you can have a great book but be rejected by agents and publishers simply because it doesn't tick the right commercial boxes. Nonetheless, it would be an unwise author who totally ignored the reactions of industry professionals to their work. Most of the time, if agents and editors think your book can't sell it's for one simple reason: it can't. Before you convince yourself that you're right and they're wrong and invest your children's inheritance in self-publishing your book it's worth clearly identifying exactly why they're making this "mistake". If you've written a book with an unusual and/or uncomfortable topic then fair enough, but if you've written a knock-off of last month's bestseller and they're still not interested, then the chances are that your book just isn't good enough as it stands. If you go back and rewrite it then maybe you can get it up to the necessary standard and make a success of it – but if instead you self-publish it before it's ready then all you're doing is putting a sub-standard product onto the market, without any of the benefits of the backing of a major publisher. Your book is at a double-disadvantage and you're almost certainly dooming it to failure.
And that's probably true for the vast majority of self-published books. Though we can point to a couple of examples where self-published authors have achieved great success, this hides the silent masses who have achieved nothing but disappointment and financial loss. It's worth bearing in mind that, however much the methods and terminology may have changed, the purpose of the modern self-publishing / print-on-demand company is still essentially the same: to make money out of wannabe authors; and they will not only allow you to blow all your money on a lost cause but will eagerly help you to do so.
But it's not your money which is the main thing you're risking when you self-publish – it's your credibility. Self-publishing comes with a stigma that it can be hard to overcome. Genova was advised by one literary agent not to self-publish as it would kill her writing career before it started. In this instance, they were wrong – but it's an attitude that is prevalent throughout the publishing industry. If you have talent, it's assumed you'll place your book through traditional means. If you don't, you'll resort to self-publishing. To some extent it's like accepting a badge of failure (at least in the eyes of much of the publishing industry), and once you've done it your options narrow markedly. You'll find that lots of awards for published books don't accept self-published books – while at the same time submission guidelines for agents and publishers will tell you they don't want anything that's been previously published, including self-published books. You find yourself stuck in an eerie twilight world which is neither published nor unpublished, and which is difficult to escape. Once you go down the self-publishing path it's more often than not a narrow and one-way street you'll find you're travelling.
But surely it doesn't matter what the publishing industry thinks? That's the point of self-publishing, isn't it? You get to sidestep the agents and editors and ignore their opinions, right? Well, not quite. Neither Barry or Genova actually made their money from self-publishing, remember – they're not still paying for the printing of their books and distributing them round the world themselves. In both cases they made their money when they had the opportunity of making a U-turn on that normally one-way street and returning to the path of traditional publishing. They both sold their books to major publishers and left self-publishing behind.
But if Genova managed a U-turn, couldn't you? Well, Genova got a couple of lucky breaks that enabled that U-turn. The first was that a copy of her book found its way into the hands of an executive at Simon & Schuster whose mother happened to have Alzheimer's. Unsurprisingly, he was more open to the subject than other figures in the industry had been, and it was his company that ultimately bought the book. The second stroke of luck occurred at the same time, when an enthusiastic review in the Boston Sunday Globe prompted a call from another self-published author who had secured an agent and sold her book to a major publisher. That agent subsequently became Genova's agent.
So self-publishing certainly played its part in her success – without it, that executive from Simon & Schuster may not have ever seen the book, and she certainly wouldn't have had a review in the local press, but for me this is still less a story about success through self-publishing and more a story about success in spite of self-publishing; a story of some amazing lucky breaks that rescued Genova out of self-publishing and returned her to the traditional publishing world. Certainly, you could never argue that self-publishing allowed her to take control and orchestrate her rise to the top – both the key events which brought her success were things that happened to her not by her design, but by accident. Her story is less that of a Richard Branson or Bill Gates; more that of a lottery winner. It isn't something you could replicate or repeat. I don't mean to diminish her achievement – her book must certainly be of the excellent quality any book must be to succeed and win awards – but it could all so easily have been different. Had she lived in a slightly different place then the review would have been in a different local newspaper and would never have been seen by the author who introduced her to her agent. Had she chosen to write the same story about Parkinson's rather than Alzheimer's then that executive at Simon & Schuster would probably have had no interest in her book, and would probably never have read it. At the same time, most agents and publishers would have shunned her for her self-publishing stigma. Genova could easily have languished forever in the obscurity of self-publishing purgatory.
It's therefore still hard to commend self-publishing as a wise route for wannabe authors. The odds against you are always high in the publishing industry, but I'd suggest they're a lot higher in self-publishing, despite a couple of attention-grabbing examples to the contrary. You make it harder to get an agent, harder to sell your book to a publisher, and unless you can guarantee that an executive at a top publisher is going to have an unusually strong personal connection to your book (and will definitely happen to see it!), and that you will be able to get a book review in a local newspaper that happens to be read by an author who is represented by one of the very few (if not the only?) agent who has a track record of accepting and selling self-published books, then you're adopting a strategy which is both high cost and high risk. Not a compelling combination.
Finally, I think the most important thing to take from these stories is the fact that, despite the headlines, neither of these authors became rich and famous when they got into self-publishing. They became rich and famous when they got out of it.
How I became a writer
By Marcella Simmons
When I was a little girl, I loved to write poems and short stories. I had a collection of my poems in a folder and during the summer months, I'd spend endless hours writing about the people around me. Reading was also a big part of my life. I spent endless hours during the summer months
reading romance/suspense stories, which were my favourite. Occasionally, I'd try writing my own but they didn't seem as exciting as the ones I read. I never dreamed I was paving my way to becoming a writer. Somewhere along the way, I dropped out of high school and started raising a family. Money was scarce and I put off any plans for the future that included writing..

Several years ago, after a nasty divorce and an attempt to obtain my freedom, I gave writing another try. Since it was something I was already good at, and the talent was still embedded in my heart, there was no reason why I shouldn't take it up again. It made sense to me to nurture the
craving that already existed and do something with the God-given talent that lay dormant all my adult years.
Many rejections later, I wandered if I had made the right choice. But in my heart, I knew it was the right decision.
Writing was a precious gift that needed to be trained and brought forth so I enrolled in a creative writing class. By the end of that class, I had already published one small essay. A couple of years later, I was working for the local newspaper writing front-page news and feature stories. Not without a price though. By the time the editor got through with my work, it looked more like hers than mine. Some of the stuff in those articles never came from this brain.
Since then, I have written for many newspapers, newsletters and small press publications and have managed to get published in hundreds of them. My work, with minor changes that the editor asked me to make, was my own work and my byline sure looked nice after each story or poem published.
Becoming a writer was easy but it was because the desire was already there – I tried writing stories when I was five or six and no one seemed to care – they'd never help me spell words and make sentences. But by the time I was in third grade, you can bet I was writing anything and everything humanly possible. I was amazed with books and magazines and read eagerly. It was a part of my life, my being. Little did I know that all this was a bridge to my writing future?
Don't ever be fooled into thinking that writing isn't hard work – it is, and it requires patience and time. Revision and editing is essential in the success of every story, article or poem you write. I have spent endless hours rewriting a story and it still didn't get accepted.
Writers have to realize too that everything they write isn't a masterpiece no matter how good one thinks it is. I started writing a book several months ago and several people thought it would be the next bestseller. Harlequin Romances requested to see a full manuscript – but you
know what – it still hasn't landed a home yet. My romance/suspense book is still unpublished. It may have been a masterpiece in some people's eyes but thus far, it continues to be rejected. But I'm not giving up without a fight. I have a good story line and the talent to get it published but it
won't happen overnight. The original title I had for this particular book was SHORT OF A MIRACLE but I changed it to one that fit it better. You know, it'll take anything short of a miracle to get it published from the looks of things.
Whatever the reason you want to become a writer, let that desire become a reality. Train it, nurture it and give it room to breathe and grow. Stand back and let your talent take root and see where it leads you. Don't let rejection stop you from being the writer you know that you are. Keep on trying until someone reaches out and accepts your work not once but many times. Keep on writing no matter how hard the road seems to get. Keep those creative juices flowing…
About the author
Marcella Simmons has been writing professionally since 1988 – she has over 650 published credits in over 350 small press publications nationwide. In 2005, Simmons had her first book of poetry published, and is working on several book projects at this time. She continues to write a regular weekly column for a local newspaper in her hometown, as well as many other writing projects. "Writing is a way of life for me," she says. Simmons is the mother of eight children (all are grown now) and she has seven grandchildren with another on the way. "My family is also a way of life for me, and my inspiration."
Resources for writers at firstwriter.com
Visit firstwriter.com for the following invaluable resources for writers:
To advertise on this newsletter for as little as $30 / £20 click here
In this issue:

Spelling conventions

fwn uses English spelling conventions. Spellings such as "realise" "colour", "theatre", "cancelled", etc. differ from other spelling conventions but are nonetheless correct.

News:

Literary agent Pat Kavanagh dies
Pat Kavanagh, literary agent with United Agents, has died from a brain tumour. She was 68.

Kavanagh helped found United Agents after an acrimonious split with the PFD literary agency in 2007. She is survived by her husband, the author Julian Barnes.

For details of over 800 agencies, click here

Short stories for children needed
In mid-November, Story Something will launch a new online community for children's stories. They are currently looking to commission up to 100 short stories for
children between the ages 3 and 8.

For more details, go to storysomething.com

For over 300 children's publishers, click here

Paying market for slogan writers
Ephemera are seeking amusing slogans for novelty buttons, magnets, and stickers. Payment is $50 for the exclusive rights to each slogan purchased.

For more details, click here

Travel writers needed
New monthly travel magazine, The Traveler Family Vacation Guide, and associated website, thefamilytraveler.net, are seeking travel writers. At this stage no payment is offered, but a byline is given.

For more information, click here

For over 1,000 other magazines, click here

Free ebook on writing
Ziana Bethune is offering her ebook Write YOUR Book. A No-nonsense Guide To Writing Fiction for free via her website. To download your copy, go to www.zianabethune.com