Short story contest winners and new magazine
This month, firstwriter.com has announced the winner and special commendations of its Third International Short Story Contest, as well as releasing Issue 11 of firstwriter.magazine, Bamboozle.
Christine Cox of St Leonards on Sea, United Kingdom, was announced as the winner of the competition for her short story "A Child's First Dictionary", and wins £200. The winning story can be read online at https://www.firstwriter.com/competitions/poetry_competition/previous_winners/3rdstory.shtml.
The story will also be published in a future issue of firstwriter.magazine, and the winner will also receive a firstwriter.com voucher worth £24 / $36 – as will the ten Special Commendations:
Deirdre Oliver, Australia, "Slipping Into Memories";
Ian Murray, Ireland, "And Johnny Ran";
Vicki Hill, United Kingdom, "Past Days";
R.V. Jones, United Kingdom, "Caught in an Octagon of Unaccustomed Light";
Peter Hutton, New Zealand, "The Assignment";
Susan Avitzour, Israel, "Understanding Betsy";
Jim Rodgers, United States, "A Superior Man";
Daniel Gipson, United States, "First Response";
Gayla Chaney, United States, "Francis Down Under";
Christopher Bell, United States, "Porcelain".
The Fourth International Short Story Contest is currently underway. To submit your work for the chance of winning £200 (that's over $300) click here
firstwriter.magazine Issue 11: Bamboozle
The latest issue of firstwriter.magazine has also just been released, featuring quality fiction and poetry submitted from around the world, plus your first chance to see not just the winning poems from our Fifth International Poetry Competition, but also all ten Special Commendations. To view the magazine click here. To enter your work in our Sixth International Poetry Competition click here.
All those whose work has been included in issue 11 have now been notified, so if you submitted work for issue 11 and have not received notification of inclusion then, regrettably, on this occasion your submission was not successful. Please do feel free to try again, however, through www.firstwriter.com/Magazine. We have now begun accepting submissions for Issue 13.
How I got a literary agent
An interview with author Rob Riley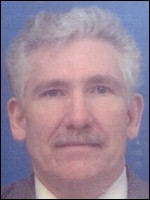 Rob Riley recently acquired an agent using firstwriter.com's database of literary agencies. We asked him about his writing, and how he found success.
fw: Thank you for taking the time to share your story with us, Rob. Tell us a little bit the book you recently placed with a literary agency.
RR: My book is titled Dead Last and is a PI mystery novel, told in first person. The main character, Jack Blanchard, investigates the hit-and-run murder of a wealthy Wall Street investor. The trail leads him from rural Wisconsin to the inner city streets of Milwaukee, and ends in Manhattan.
fw: Where did you get your inspiration from?
RR: I'd been a cop for over thirty years in Milwaukee…22 as a detective…and have a built-in repository for all manner of detective stories. Dead Last is one of many on the block.
fw: That must provide a lot of source material! How did you go about starting to get it all down on paper?
RR: I developed a routine over the years of writing at least three days a week. I always tried for five or six days. If I get 1–2 pages of final copy at each sitting, I'm happy. I almost always get that much. My only tip: force yourself to the typewriter/word processor if you must, and start typing away. Review and correct your previous material to get a jump-start. If you don't, you'll never finish a project.
fw: Is this your first attempt at writing?
RR: Dead Last is actually my fifth novel, none of which have been published. Being insecure about my writing at that time, I didn't send my earlier manuscripts around much. My first three novels were in the horror/supernatural genre. I've been a lifelong fan of scary movies and books, and have studied the "dark arts" (for entertainment only), as well as higher-minded spiritual pursuits. It was fun blending the two when I wrote those books. My fourth book is also a Jack Blanchard PI mystery, actually the first in a series, but I couldn't get an agent for it.
fw: Do you think that the fact that you hadn't had anything published previously was one of the reasons you struggled to find an agent?
RR: I learned that being previously published when trying to get an agent definitely gives you a leg up. But new authors have to be persistent, there's a first time for everything.
fw: Was trying to find a literary agent the first step you took towards trying to get your book published?
RR: I first tried sending my manuscript directly to publishing houses, and was quickly informed that publishers no longer accept material directly from the author.
fw: Yes, that's certainly the case if you're targeting the bigger publishing houses. So once you'd decided that you needed a literary agent, how did you go about finding one?
RR: I read perhaps a dozen books about getting published, and how to get an agent. Nowadays, the quickest, most convenient way of researching the subject is online. I got lists of agents from the internet, which can be found through any of the available search engines. Over time, I sent queries to hundreds of agents listed on the internet. There are very explicit, universal instructions on how to determine which agents are appropriate for representing your work, and how to write query letters. I did a single query letter and sent out hundreds of copies, with sample chapters if requested, and waited for the responses. At least half of the rejections were from agents who said they weren't taking on new clients at that time.
fw: So you received a lot of rejections before finding your agent?
RR: I've received close to 750 rejections from agents and publishing houses, going back to 1995 when I sent out queries on my first novel. At first I was discouraged when rejected, but eventually communicated with enough professionals in the business who explained how difficult it can be to connect with the right agent. I learned to accept it. Almost all of the rejections were extremely kind, saying that I wrote well but my genre was not for them. A small number were curt and dismissive, but I never received even one rude response. If you approach true professionals, you will be treated properly.
fw: So if the free lists on the internet didn't get you anywhere, how did firstwriter.com help you to make the breakthrough?
RR: What's nice about firstwriter.com is that all the research about what type of writing each agency represents is already done. When I got lists of agents from the internet I had to check each agent's website to see if they published my genre, and whether they were accepting new clients. firstwriter.com does that for you, and cuts your time by more than half.
fw: Once you'd started using firstwriter.com, how long did it take you to secure your agent?
RR: It took about three months to get a contract for Dead Last with Lois Bennett. That time period included her receiving and responding to my query and sample chapters, and then requesting a copy of the entire MS. That exchange period was about six weeks. I received Ms Bennett's offer of a contract about six weeks after sending her the MS.
fw: What do you think makes you and your agent a good match?
RR: First, my work was publishable. I'd had enough classes and workshops with qualified people to know that I had something to offer. From there, it was luck and timing. Ms Lois Bennett found my MS well enough written, and thought it had market potential. It's important to know that simply signing with an agent is no guarantee that your book will be published. From my exchanges with Ms Bennett through email, we seem to be a "good match".
fw: What's it like having an agent? Is it all high-powered meetings in New York?!
RR: Having an agent means hurry up and wait. Agents have other clients for whom they are sending out material. It takes months for your work to be packaged, sent off to publishers, reviewed by publishers who then take time to decide whether to give you a contract… if they don't reject your work outright. Meantime, you wait, casually and very patiently check your mail, and maybe say some prayers, if you're into that kind of thing. There are no high-powered meetings in New York, or anywhere else on the planet. If your agent bags a contract, he or she will contact you, and you go from there. (All the while remaining comfortably in your home.)
fw: Do you have any tips for other writers?
RR: Get into writing classes and / or writing workshops and then work, work, work. Be patient, be able to accept criticism, and adjust from there. Read books on writing and getting published. But most important – put your butt in front of a typewriter or word processor, and turn out material.
fw: What are your plans for the future?
RR: My agent emailed me recently to inform me that she'd sent my MS to three publishing houses and she's waiting for their responses. Even if one of them offers to publish my work, it can take well more than a year to complete the process of signing with a publisher and having them actually print copies of your book. Then again, finding a publisher could be a long process. I'm currently writing the third book in my Jack Blanchard PI series.
fwn: Thanks very much for your time, Rob, and best of luck with getting the book published!
To search firstwriter.com's database of over 700 literary agencies yourself, click here
When parenting and writing collide
By Marcella Simmons
I started writing for publication over twenty years ago, and I raised eight children while in training. You wouldn't believe the piles of laundry and garbage our family accumulated on a daily basis. Between the dirty dishes, dirty laundry and smelly diapers, our house smelled like the city dump occasionally. And the endless disposable diapers, baby wipes and band aids were the main part of our shopping list, not to mention all the other necessities on a weekly basis. The garbage man expected a tip every time he picked up our trash – we had at least four or five large bags every Tuesday and Thursday!
Running a house of ten people, two family dogs, two cats, a parakeet and eight fish in an aquarium that Mom had to clean every week - wherever did I find the time to sit down and write? How could I afford it? You'd think I'd spend all my extra money on diapers, cough syrup and band aids instead of paper and stamps! Most of the time, I did.
During those years, my children afforded me many ideas to write about – there were a couple of small press parenting magazines and newsletters that published my articles on a regular basis. Believe me, with eight kids ranging from birth to twelve years of age, there was all kinds of issues to write about. And I did. I wrote articles about bedwetting, teething, allergies, potty training – you get the picture! My idea source was always full.
As the years passed, my articles took a different turn – I started writing about teen dating, wild music, sassy kids, teacher/parent relationships – all kinds of things like that.
That was over twenty years ago. All the kids have moved out and started a life of their own, and families of their own, and you know what? It is not much quieter than it was then. Again, my writing is taking on a different twist. I enjoy writing about the grandchildren, and our times together (there are seven and one on the way!). With three daughter-in-laws and a son-in-law added to our family, the idea pantry is plentiful.
My twenty-one-year-old single daughter has started dating black guys. It has caused a heated disturbance amongst my children, and I have had to deal with this situation with padded gloves. She is, after all, 21 – I can't tell her what she can and can't do – neither can anyone else. Living in a small town like where we live – people talk. And gossip. Now my unmarried daughter has a mixed baby – and we love him dearly – again, this topic itself has afforded me many writing ideas. The daddy refuses to accept responsibility – she is raising Nicolas alone in a white folk world. How will he cope when he is older? On his birth record, it is recorded white – how will he deal with being part white and part black? The writing ideas go on and on.
Prejudices are very real in our family, and there is little I can do to change that at this stage in our lives. I don't even try. But I can sound off by writing about it. There are topics such as: mixing races, family matters, collecting child support – again, the writing ideas goes on and on.
I run an advertising business, work part time out of the office with another company, teach the youth class at church, babysit a husband who retired from painting last year but has a full time ministry position at the church. Every other day we're off to visit the sick or preach a funeral service or look after some of the elders of the church.
We have seven lovely grandchildren who call me every other day wanting something, and yet, I still find the time to pursue my writing endeavors. I consider this my little piece of heaven, for whatever it's worth.
Sometimes, being all these things that I am has collided with my writing projects in more ways than one. Just because my children are grown and have moved out of the nest, it never fails. Every week someone needs me for something. "Momma, can you run the dog to the vet this afternoon? I have to work?" or "Momma, can you follow me to the mechanic shop in the morning so I can drop off my car. It needs a good tune up, and I have to be at work at seven. I'll need a ride to work from the shop. Then I'll also need a ride home. Can you pick up Nicolas from the sitter?"
It never ends. It's always something. That unfinished writing project I had in mind just went by the wayside and will sit untouched until God knows when I'll have another free moment to get back to it.
Over the years, my family has afforded me many writing ideas that has earned publication on many occasions, and I appreciate that. Being a mother is wonderful – being a grandmother is better than wonderful – and being a writer along with that is an interesting mix, to say the least.
I love my family and wouldn't change it for anything – I have a large one and glad for that. It's never a dull moment at our house. When it gets too quiet and you can hear yourself think, the first thing that comes to mind is: something is wrong! So you get on the phone and start trying to find out why everyone is quiet.
Finally, I have a few hours to myself. I get to my desk – pull out some projects I need to finish. The phone rings. So much for everyone being too quiet! I look at the caller ID. It's Tina, my oldest daughter.
I decide not to answer and I listen as the answering machine picks up. "Momma!" she yells in a hysterical voice. "Call me back on my cell. I've got to rush Jessica to the emergency room – she fell off the swing a few minutes ago – Momma, she broke something! Call me back. I'm on my way to the ER!"
In a panic, I get on the phone, find out what has happened, turn off the computer, and head for the nearest hospital. We spend the next five hours at the ER. Jessica broke a collar bone. Sitting there, I start feeling guilty – I should have brought that new edition of Writer's Digest to read while we waited. I should have brought that manuscript I completed last week and do some editing. Time is wasting and I could be doing something while I wait! I rummage through my purse for something to write a few notes on. Nothing there – I cleaned it out last night – not one scrap of paper anywhere.
By the time I finally get home, it is supper time, and I'm beat. Hubby's at home now, and he needs several letters typed up before morning – could I please do them, he pleads. How could I say no – after all, I was appointed as secretary of the church?
A writer must sacrifice a little time each day, even if it's only thirty minutes in the morning, thirty in the afternoon and maybe thirty at night. If we can take time to eat, and find the time for a few minutes in the shower, we must find a way to find time for our writing projects. Otherwise, we never succeed at what we enjoy doing most.
I was never much on crafts and hobbies – never learned to sew or crochet – wish I had – my enjoyment came from reading endlessly. I use to write poetry for fun when UI as young but never considered it as a career until I got older. Now, I have a collection of poems published and this makes me proud. Each one of the poems that are in this unique collection comes from the heart – there is a poem for each of my children whether their name is mentioned or not – there is something about each grandchild, or an experience we went through together.
Being the mother of such a large family has been a blessing, and writing about the experience has been wonderful. The best part is, you can write about your family or your experience, write about it some more, and before you know it, you've found something else to write about it. A writer can find ideas anywhere, but those that come straight from the family pantry makes for a real good read, I promise! Most people are interested in what you have to say. Say it, write it, and hang onto those fresh, new ideas.
Here's to all the writing mommas out there who need a boost! Keep on trying – eventually you'll get there! My family time added to my writing time is my little piece of heaven!
About the author
Marcella Simmons has been writing professionally since 1988 – she has over 650 published credits in over 350 small press publications nationwide. In 2005, Simmons had her first book of poetry published, and is working on several book projects at this time. She continues to write a regular weekly column for a local newspaper in her hometown, as well as many other writing projects. "Writing is a way of life for me," she says. Simmons is the mother of eight children (all are grown now) and she has seven grandchildren with another on the way. "My family is also a way of life for me, and my inspiration."
Resources for writers at firstwriter.com
Visit firstwriter.com for the following invaluable resources for writers:
To advertise on this newsletter for as little as $30 / £20 click here