Contest deadline delayed and new service to promote your book
This month sees firstwriter.com offer a new service to help writers promote their books, and the delay of the deadline for the Second International Short Story Contest.
To allow for final late entries, the deadline for the Second International Short Story Contest has been put back from April 1, 2006, to May 1, 2006. First prize is £200 and ten Special Commendations will also receive a firstwriter.com voucher worth $30 / £20 / EUR30, as well as being published in firstwriter.magazine. To submit your entries click here.
The new book promotion service on offer from firstwriter.com takes the form of a course to help you understand how to improve your book sales, and is aimed at anyone with a published work. Whether your book is published by the small press, a large commercial publisher, or at your own expense, every author can benefit from learning the necessary skills to effectively promote your publication.
The class offers one-on-one assistance via email on your personal branding. Your website and personal branding will be evaluated and classes are taught online, with open discussion allowed for maximum learning.
The course is offered in partnership with Lisa Renee Jones and Blue Moon Communications. Lisa Renee Jones, herself a published writer, will be your primary instructor, and Theresa Meyers (President, Blue Moon Communications) will be consulting, answering questions and helping with special student needs.
For more details about the course, or to sign up, click here.
The "ugliness" of self-publishing
By Therese Dvir
[The terms "Self-Publishing" and "POD Publishing" can cover a variety of services, both ethical and otherwise. In this article, Therese Dvir relates the negative experience she suffered at the hands of one company offering POD services to writers – Ed]
Three years ago, I finally completed writing my novel Life Gates which took me almost four years, during which time I experienced individual states of emotion due to the main protagonist's intimacy with me, the author. When resumed, I passed it to a well-known local American editor for review, a service for which I obviously had to pay good money. Simultaneously, I launched a search for a publisher and literary agencies. Within a while, I traced a local publisher and literary agent in Israel, but since they intended to cut major parts of the story (the book counts some 400 pages) I rejected their offer and felt enticed by self-publishing. Among the many publishers, I felt at ease with Llumina Press, perhaps because Mrs Greenspan, Llumina's owner, was a Jew and also knew how to present things to a "novice" like me. After reading few chapters of the book, she declared to me that the story was extremely interesting, but she wouldn't take it unless it underwent editing by one of her editors. I blindly agreed with her and after finalising the price for this second editing I emailed her the entire novel. She charged me in fact almost US$2,200 for 280 pages.
The second volume of the book was passed to a well-known Israeli author who did the editing. Then, I had a hell of a time with the publisher's editor. I received files with incorrect English, with spelling mistakes and the worst sequence was to discover that the contents and events were twisted incomprehensibly. I spent nights and days in restoring the story and correcting the mistakes. When I reported that to Mrs Greenspan, she confessed that the best editor for this job was herself, but since she didn't have the time required, she transferred it to another professional.
After several months of an active "come and go" with the corrections, the book looked more or less ready to be published. I purchased the best publishing package and received for my money a short press-release which I had to fax or email to the endless list of newspapers, TV, and radio addresses which was given to me as soon as I paid for the publishing package. I must mention that the list included all kinds of newspapers (Llumina Media's list had 105 pages, both local and national newspapers, and not specifically related to books, etc.). Although feeling stupid and knowing ahead its inadequacy, I began sending them the short press-release. As for the rest of the package, I had to forget all about it, because Mrs Greenspan ignored me absolutely and disregarded my incessant demands for the cards and the rest of the package, etc.
Prior to publishing, Mrs Greenspan assured me that she prints her books only with Lightning Source and that I could at any time apply directly and get from them the accurate quantity of printed books. When I did, I was politely referred to Llumina Press with mention that the only person allowed to know how many books were printed was Mrs Greenspan herself. Mrs Greenspan obviously denied this but didn't raise a single finger to authorise Lightning Source to forward to me the quantity of books printed. At a later stage, I was informed indirectly that she was using other printing facilities. Some of my friends ordered Life Gates directly from Llumina and they had to wait weeks before they received the book or had to ask me to interfere and urge Llumina to supply the book for which they were charged a long time ago, but which they couldn't get.
After many phone calls and seeing that I was in fact dealing with very strange people, I asked Mrs Greenspan to cease the publishing and to withdraw the book from all the media. I even hired a lawyer and asked him to send her a warning letter asking her to "cease and desist from all further marketing, sale and/or activities pertaining to Life Gates by Therese Dvir". The bottom line, however, is that you can still find this book under the very odd publisher at biggerbooks.com, ecampus.com, amazon.ca, amazon.co.uk, Bookplace Ltd via Abebooks, and obviously at Llumina Press.Com.
Every time I phoned and asked Mrs Greenspan why my book is still appearing everywhere, she always replies that it takes time (we are talking about two years now), before you can erase a book from the media channels and book stores. I have recently hired a New York lawyer and asked him to deal with this matter the way he thinks suitable.
In recent days and while reading the final version of the book, I pitifully discovered that there were still many mistakes which I personally had to correct.
Therese (Zrihen) Dvir is an Israeli-Canadian citizen, born in Morocco. She has lived in Israel since 1967, and has three children, all of whom are over 20 years old. Her book The Challenge (Biography and works of Eitan Dvir, artist painter) was published in 1984, and her website can be visited at http://www.freewebs.com/therese-dvir/.

How I found an agent and got published
An interview with author, Michael Thompkins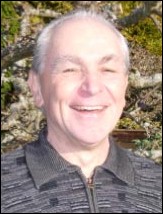 Michael Thompkins recently secured a publishing deal, thanks to an agent he found using firstwriter.com's database of literary agencies. We asked him about his writing, and how he found success.
fwn: Thank you for taking the time to talk to us, Michael. What is your book called, and where did you get the idea for it?
MT: Gun Play is the title. While visiting Palm Springs, I met a homeless street musician who wanted to be the next John Lennon. I was having coffee with him, and a "What if?" hit me. What if he could identify a hit man and a police psychologist tried to keep him alive?
The Next John Lennon became my first title for my first novel. It was re-titled in pre-publication by my publisher to Gun Play. Yes, that is another story.
fwn: Once you'd got your idea, how did you go about the mechanics of writing it?
MT: Because I am interested in how things work, I was both into getting the story that was "stuck in my head" out and learning how novels work – the architecture of a novel if you will.
I enrolled in the Screen Writing Course at Maui Writer's Conference. It's run by Chris Vogler (The Writers Journey). Chris Vogler has taken the work of Joseph Campbell and applied it to the architecture of novels. Screenwriting for a novelist, you ask? The answer is complex but mainly I wanted exposure to Vogler's theories. I got a lot more. I also hired Chris as story editor for Gun Play. Chris can be located at www.thewritersjourney.com. Two years later, under Chris's mentoring, I finished Gun Play, and felt like I could write more novels. My novel was a finalist in the Maui Rupert Fiction contest. Yes, contests can help!
fwn: Is it your first attempt at writing?
MT: Gun Play is the first in what I intend to be a long series, the Shooting Shrink Series.
fwn: What do you think a writer needs to concentrate on when trying to secure a literary agent?
MT: Let me say that writers need to see that writing is an art and then a business. One needs to approach an agent with more of the second than the first in mind. I know of better writers than I, who are unpublished because they can't get a handle on number 2. After you are published, of course, things are easier.
fwn: And how do you see that translating to the mechanics of actually approaching an agent?
MT: You need to approach an agent with a business-like attitude. If they ask you to pay for submission m/s copies, or ask you to pay for line-editing, be willing. The agent is in business. Moreover, they are testing to see if you have a co-operative attitude and whether you are willing to invest in your own success.
I am a psychologist/ lifecoach as well as a novelist, www.doctort.net. I have coached a few writers and have found that they often have two obstacles to overcome. One, is understanding the architecture of the novel so they can actually finish their story. Two, seeing their book as a business and approaching agents with an appropriate attitude.

fwn: What were you looking for when seeking an agent?

MT: My series is set in Palm Springs so I naturally approached an agent who lived in Palm Springs at the time – Lisa Martin. Lisa read the manuscript of Gun Play, loved a story set in her own home town, and we were off and running.
fwn: Were there any particular features of firstwriter.com that were particularly helpful in finding your agent?

MT: I found the geographical search to be helpful in finding Lisa.
fwn: What research did you do beyond using firstwriter.com?
MT: Writing Conferences like Maui Writers Conference can be extremely helpful in learning to pitch to real live agents face to face. By the time I found Lisa, I had pitched to several agents at Maui and they all wanted to read the "first fifty". So I just called Lisa up, asked her to coffee at Starbucks in Palm Springs (where the Shooting Shrink hangs) and put the manuscript in her hands.
The encounter left me with a sense of "right person". I could tell she liked the series set in Palm Springs and we were off and running within the month.
fwn: How long did you spend searching for an agent, before you found one?
MT: It took two years to write Gun Play and learn how novels work. Then it took another year to find Lisa and SterlingHouse, my publisher. Three years from idea to publisher.
I submitted to fifteen agents before Lisa and I contracted.
fwn: What were the rejections like?
MT: When one of the first ten or so agents sent me rejections, I would always query back for more info: "I know you are busy but can you tell me why you are not interested?" Agents are busy people but they are people, and they don't know for sure that (a) they won't learn something from you, and (b) you might send them clients someday when you are published and famous.

I carefully sorted through feedback. An agent in NY suggested I do more "showing" and less telling of the story. I revised around her input. A truism for psychologists is that the truth can arrive in many forms. Good revision input can come from many sources.
fwn: What do you think was the reason why Martin-Mclean Literary Associates signed you?
MT: Mutual affinity, the beginnings of trust and liking each other and a sense we were both business savy.
fwn: Am I right in thinking that Lisa Martin offers an optional reviewing service? Some have alleged that this is a reading fee by another name. Did you have to pay to have your book reviewed by her?
MT: I did not elect this detailed evaluation as I had already paid Chris Vogler and a line-editor to prepare my novel. Story consulting is something I enjoy myself and have just finished my second client.
By the time I approached an agent, I had invested a modest sum of capital in my future as a writer not including the many trips to the Maui Writers Conference. Lisa Martin took my entire novel and offered me representation immediately. Her faith in my novel has not flinched.
fwn: How have things changed, now that you have an agent?
MT: The good news is that you have an agent. The bad news is that you still have to wait and invest time, patience and a little money in yourself.
Lisa found my publisher in six months; it can take years. That's where the trust and the investment comes in.
It helped me enormously to have a second novel to work on and my coaching work to be involved in.
fwn: After you secured your agent, how long did it take to find a publisher?

MT: Lisa submitted to over thirty publishers. We kept careful records of rejections and reasons.
If a publisher has something nice to say but isn't interested now, remember, that they may be helpful later. It is your career.
fwn: How critical do you think having an agent was in securing your publishing deal?
MT: Given today's litigious life, it is hard for a publisher to take a client without an agent. The publisher could be asked in a lawsuit why they took advantage of an author.
fwn: How's the process of publication going?
MT: Let me disclose that Lisa has become a friend and I trust her both personally, and professionally. My dealings with SterlingHouse have been totally professional. In the matter most important to me – the integrity of the Gun Play story – they gave me almost total final editorial support. I suspect this may be the most important item for most writers. Cindy Sterling has been nothing but fair and supportive.
fwn: Some people have alleged that Lisa Martin has only ever sold books to various imprints of SterlingHouse, and that this is a vanity publisher. Have you had to pay to have your book published by SterlingHouse?
MT: Lisa submitted Gun Play to over fifty publishers. I picked SterlingHouse because it was small, personal and the contract Lisa negotiated was superb. I am not paying SterlingHouse to publish Gun Play. Lisa negotiated a better contract for me than I expected as a first time novelist. She continues to represent me professionally and aggressively.
fwn: So what do you make of these allegations?
MT: First time writers need to be flexible and view their work as their business. Agents and publishers prefer writers who think as entrepreneurs and are co-responsible for promoting their work. The simplest recipe for failure in the industry is to (1) not hire a story consultant, or a line editor, (2) argue with your agent, (3) take a large advance on your first novel, (4) not help your publisher sell your novel by expecting them to pay for all advertising, and (5) sell less than your advance. This recipe will leave you published but in the hinterlands.
fwn: What do you find your role to be now? Writer? Publicist? Both?
MT: I am busy writing the second novel in the Shooting Shrink Series, Big Island Play. I plan to do as much as SterlingHouse to publicise Gun Play.

fwn: What's the schedule for the book being released? How widely is it going to be distributed?
MT: 2006 worldwide distribution. Other countries are still very interested in our culture in spite of current world political flaps.
fwn: Do you have any general tips or advice for other writers trying to get published or get an agent?
MT: Get help from seasoned coaches. Invest in your skills. Learn the architecture of fiction, nonfiction and screenplays. Develop a sense of business ownership of, and investment in, your own creative product.
fwn: What are your plans for the future?
MT: I have been lucky to have a successful career as a psychologist lifecoach. Now, I want to do something that involves becoming a good writer, meeting more people and travelling. Fortunately, my first hero is a police psychologist, Doctor Tom Reynolds. He's a wonderful Walter Mitty with some overlap. I intend to write about him as long as I can breathe. I also intend to write outside of my genre soon.
fwn: Thank you for taking the time to talk to us, Michael, and best of luck with your book!
To learn more about Gun Play, go to http://www.pembertonmysteries.com/Pages/Books/2006_GP.html
Semi-retired psychologist, Dr. Michael Thompkins, has been a fan of detective fiction ever since he first picked up Raymond Chandler; now Dr. Thompkins writes it. His new hero, "Doc" Reynolds, the "Shooting Shrink" is based in part on his own career in Psychology.

Like his fictional alter ego, Dr. Thompkins is married to a doc, Seattle top doc Judith Babcock. The couple has two grown children, Colin, a consulting software engineer and, Kaitlin, a biochemistry student at U.C.Davis. They live near Seattle, Washington. Dr. Thompkins spends large amounts of time in Palm Springs, California, where the Shooting Shrink Series is set.

Dr. Thompkins enjoys spending his free time researching his next novel, traveling, and communicating with other writers, fans, and his many friends in law enforcement and the military. He served in the United States Army during the Vietnam
Conflict.

Every year since 2001, Dr. Thompkins has attended the Maui Writers Conference. He is a graduate of the Maui Screenwriters Program taught by Chris Vogler, author of The Writer's Journey and Dr. Thompkins's mentor and friend. The Next John Lennon, the original title of Gun Play, was a Finalist in the prestigious 2004 Rupert Hughes Contest awarded each year at Maui.
Resources for writers at firstwriter.com
Visit firstwriter.com for the following invaluable resources for writers:
To advertise on this newsletter for as little as $30 / £20 click here