Contest winners, a new magazine, and a revolution in InstantAlerts!
July has been a busy month for firstwriter.com. We've announced the winners of our First International Short Story Contest, and released the summer issue of firstwriter.magazine. Most exciting of all, though, are the revolutionary changes to our InstantAlert services, allowing you even more targeted and effective access to the information you need to progress in your writing career.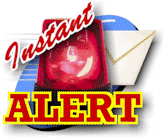 InstantAlerts are emails sent out on a daily basis from firstwriter.com, giving details of new and updated listings in our databases. This allows the recipients to respond more quickly to the changing market around them. Regular readers will remember that, in all three interviews we have published with writers who have successfully secured a literary agent (see fwn 28, fwn 25, and fwn 23), the successful author cited the InstantAlert service as the most helpful feature of their subscription.
But, despite being one of the most useful services available to writers, it always had one drawback – as well as all the invaluable leads a writer would receive, they would also receive many not relevant to them. A writer seeking poetry competitions would receive a lot of useful listings, but would also receive a lot of fiction competitions, which they may not have been interested in.
To tackle this, the InstantAlert service has been revised to make it more customisable and targeted than ever before. Instead of just being able to switch different services on and off, you can now specify what kind of material you're interested in, what subject areas, what markets, and what countries those markets should be based in. Only want to receive InstantAlerts for poetry competitions based in the United States? No problem – you can filter everything else out. Only interested in magazines publishing crime fiction aimed at young people in the United Kingdom? Or literary agents based in the United States or Canada who deal in nonfiction for children on nature? No problem: you can now set up your InstantAlert preferences so that that's all that you receive. You can then tweak your preferences at any time to broaden or narrow your preferences, depending on whether you feel you're receiving too many or too few alerts. And it's now even easier to stop all InstantAlerts, just with the click of a button.
The InstantAlerts themselves have also been redesigned to make them more functional. They now include additional features, such as "print this page", and the ability to leave feedback and report errors, just like on the full listing. There are more useful links back into the site, search boxes right there in the email, a summary of your current settings, and even a reminder of your login details in each one. The emails are still sent in HTML format to provide for maximum functionality, but for those of you who may experience problems displaying HTML emails there is now a plain text section at the start of the email with a link to the listing online, so you can still see what the listing is about, and then view it on the website if you wish.
And in addition to all that, with the recent launch of firstwriter.com's database of book publishers the service has now been expanded to include InstantAlerts for book publishers, as well as for literary agents, writing competitions, and magazines.
To take advantage of the new and improved InstantAlert service you need to be a subscriber. If you are not already a subscriber you can sign up by clicking here. If you are already a member you can set your new InstantAlert preferences by clicking here.
Competition winners

The winners of the First International Short Story Contest, which closed on May 1, 2005, have been announced. Congratulations go out to Alexandra Fox who receives £200 (over $300) for her story "Cradle Song for Isobel". Alexandra is a mother and grandmother from a village near Northampton , England . She unexpectedly started writing short stories in January 2004 and has now won fifteen first prizes in short fiction competitions as well as numerous placing and publications, print and web, including a commission from Virgin Atlantic to write for their in-flight magazine. Her uncompromising story "Bonsai" was nominated for the StorySouth Best of Web 2004 Award, and she has a runner-up story in the forthcoming Asham Anthology. Lexie writes with Alex Keegan 's online Boot Camp and finds (as do her family) that writing has taken over her life.
To read "Cradle Song for Isobel" click here.
Ten special commendations go out to the following entrants (in alphabetical order):
Toby Allen, United Kingdom, "One Small Step";

Tom Campbell, United Kingdom, "The Death of James Chambers";

Heather Casey, United States, "Boogie";

Brian Gray, United Kingdom, "Post Christmas Blues;

Jane Greenwood, Australia, "Album: A Story in Photographs";

Susan Johnson, United States, "As the Lean Tree Burst into Grief";

Bridget Livermore, United Kingdom, "The Teenager";

Gervase O'Donohoe, United Kingdom, "Partly Living";

John Ravenscroft, United Kingdom, "Gray's Anatomy";

Susan Watts, United Kingdom, "Another Country".
All eleven stories will be published in issue 8 of firstwriter.magazine in the winter.
To enter the Second International Short Story Contest please click here.
New magazine issue

Issue 7 of firstwriter.magazine, "Pebbles" is now available online. It includes the winner, runners-up, and special commendations from our Third International Poetry Competition, as well as the best in fiction and poetry from around the world.
To access this or any other issue of firstwriter.magazine click here.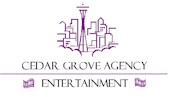 The dos and don'ts of obtaining a screenwriting agent
By Amy B. Taylor
Owner, Cedar Grove Agency Entertainment
Every year record numbers of screenwriters send out queries with hopes of obtaining representation, or even better, having their script optioned or sold. Unfortunately, many would-be successful screenwriters never make it past the receptionist's desk.
Contrary to popular belief, this particular agent's heart is not as black as her coffee. As a literary agent and judge for many competitions, I continually see four basic mistakes become major pitfalls to up and coming writers: format; structure; over-writing; and querying. So, I thought I'd offer some guidance on these fundamentals.
Proper format
Everyone should know the rule of thumb – each page of script represents one minute on screen. Seems basic, but I've received countless scripts over 120 pages. Also, scripts should be typed in 12-point Courier font. Yet I've been given scripts typed in Arial 8 pt, and even one with the dialogue typed in different colours! Believe me, I've seen it all. Know what? If you're one of those rebels wanting to get your script "noticed" by taking artistic license, don't. Nobody will read even the first page of your great story, and your script will get tossed in the "round file". An online source to double-check your format is www.oscars.org/nicholl/format_a.txt
Structure
Sounds simple, but the standard form of the three-act structure is another often forgotten bit of information. While it's exciting for writers to get caught up in their story and carried away with their characters, watch out. Without the three-act structure (situation / complication / conclusion) stories can drag on, become uninteresting, and can cause the character arch to suffer. If you are not using scriptwriting software, it might be a good idea to get some books specifically geared to formatting / structure to aid in your writing.
"Also along the structure guidelines, don't forget your 'hook' and inciting incident. Yes, 'hook' is exactly as it sounds; the element of your story that will hook the audience. Your inciting incident, the situation or event that makes today different in the life of your protagonist."¹
Over-writing
I'm often told that, as a creator, the writer visualises their character's every detail; perhaps you're even writing with a specific actor in mind. This is fine, but all those details shouldn't make it to the written page. Camera directions or too much description should not be on a spec script. Descriptions are great for stage plays or novels, but do not translate well to screenplays and often convolute the story for the reader. And, trust me on this one – camera directions should be left for the shooting script.
Querying
When querying an agency, it's important to find out what their submission guidelines are, and whether or not they are accepting submissions. Your query letter really is your first impression. Spell check. Try to limit your query to one page and include an SASE for reply. It's also "good manners" to take rejection graciously. Again, sounds like common sense, but it is not often followed.
This may seem like "preaching to the choir" to many of you, but more and more submissions are lacking these basic elements. It's these very points that contribute to producers wanting writers to have an agent, and why agents can be hard to come by. Screenwriters who don't use these basics and hone their craft are destined to repeat their past (read: failures). So, learn the craft and obey the rules, and success should follow!
Amy B. Taylor is the owner/literary agent of Cedar Grove Agency Entertainment and is listed in the Hollywood Creative Directory.
Cedar Grove Agency Entertainment currently represents several screenplays of various genres. Taylor has judged multiple screenplay competitions, including the Washington State Screenplay Competition and the Venice Arts Screenplay Competition. She is also on the Film Advisory Board for Bellevue Community College and was featured in the 2003 and 2005 Annual Agent Special Issue of The Hollywood Scriptwriter and was profiled in their 2004 Annual Agent Special Issue. She has participated in several seminars that engage writers in the dos and don'ts of screenwriting and getting an agent.
Her experiences as an agent have allowed her to work with production executives from Seattle to Los Angeles, including: ShadowCatcher Entertainment, Numenorean Films, Rastar Productions, Phoenix Pictures, Sony, and Paramount.
Taylor is presently in preproduction in an associate producing capacity on "WebCast", a feature film slated to begin filming by the fall of 2005. Other producing credits are listed on IMDb.com.
---
¹ Excerpt from "How To Write A Screenplay In 9 Weeks", Carol Roper
Resources for writers at firstwriter.com
Visit firstwriter.com for the following invaluable resources for writers:
To advertise on this newsletter for as little as $30 / £20 click here
In this issue:

Spelling conventions

fwn uses English spelling conventions. Spellings such as "realise" "colour", "theatre", "cancelled", etc. differ from other spelling conventions but are nonetheless correct.

News:

Personal essays on pregnancy sought
Submissions are being sought for A Cup of Comfort for Expectant Mothers – an anthology of essays connected to planning, conceiving, carrying, delivering, and welcoming home a new baby.

Stories must be original, true, positive, in English, and 1,000–2,000 words and submitted by September 1, 2005.

Payment: One $500 grand prize per book; $100 each, all other published stories. Plus copy of book.

For more details visit www.cupofcomfort.com or email request to cupofcomfort@
adamsmedia.com.

For over 300 other publishers click here

Annual Stickman Review Fiction Contest
Entries are invited to the fourth annual Stickman Review Fiction Contest.

The first place prize is $250, with $50 for second place. The deadline for submissions is November 1, 2005. Entry is free and stories may be up to 8,000 Words.

Winners will be notified December 1, 2005, and all contest entries will be considered for paid publication in Stickman Review.

For more details go to www.stickmanreview.com
/fictioncontest.html

For more than 200 other competitions click here

CMA suspend activities
Tom Lee, of Communications Management Associates, is suspending most of his agency's activities while he relocates to the West coast and pursues other projects. He will be retaining his current author contacts in case of any opportunities that arise for them, and will still be open to mail and approaches for representing high concept / celebrity material – though time will be limited.

To view the listing for CMA click here.

For more than 600 other agencies click here

Creativity courses in New York and Europe
The Creativity Workshop is offering courses on how to use creativity in all aspects of life, work,
and creative expression.

Courses take place in New York 2005–6, and residential courses are available in a variety of European locations through 2006.

For more details go to www.the-creativity
-journey.com

WriterOnLine is an e-publication dedicated to writers and lovers of writing. Fiction, poetry, business and technical writing, how-tos, articles, reviews, freelance markets, jobs for writers and much more, published bi-weekly. Completely renewed! Visit us at www.writer-on-line.com