Writers' Newsletter
Issue #247
October 2023
Some of this month's news for writers from around the web.
Outside Frankfurt's LitAG: A New Report on Agenting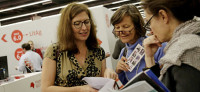 publishingperspectives.com – Thursday October 19, 2023
A new survey on American literary agents' experience surfaces concerns about the business model's viability, diversity, and burnout in a demanding job.
'An Industry in Flux'
This year's Literary Agents and Scouts Center has been a quick success, with all 584 tables sold out long before the fair opened.
With its tables and chairs turning quickly between rights meetings, a lot of lore—almost a romanticism—has made itself part of the mystique of Frankfurter Buchmesse.
Easily one of the biggest smiles in the LitAg this year will be on the face of Gina Winje, the literary agent whose Winge Agency in Porsgrunn, Norway, represents Jon Fosse, who recently won the Nobel Prize in Literature. Winje was touched, she said, to be hearing from co-agents, scouts, co-publishers and others in the industry: "I'm overwhelmed by the warmth and happiness," she told Publishing Perspectives.
But as much as the industry understands and appreciates the LitAg as "the beating heart" of the world's largest international book fair, a report that arrived early this month indicates that many literary agents may be struggling in their work as the industry evolves, many markets' economies go into flux, and making ends meet gets harder.
Literary agents—so critical to the international industry's viability and health—could use some attention, as members of the profession report they're experiencing more burnout than before, not least because the job entails so much "invisible labor," for which agents aren't paid.
Frankfurt-Bound Nermin Mollaoğlu Opens a Press in the UK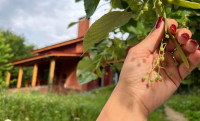 publishingperspectives.com – Saturday October 14, 2023
It's not every day that a literary agent tells you she's opening a publishing house. But that's the case today (October 12), with a message from one of the best-known regulars in Frankfurter Buchmesse's (October 18 to 22) sold-out Literary Agents and Scouts Center, the "LitAg."
Nermin Mollaoğlu—who tells Publishing Perspectives that her Kalem Agency in Istanbul now has 13 team members—is working with Tasja Dorkofikis and Geraldine D'Amico to establish Linden Editions in London, a publishing house with a mission to promote translation, internationalism, and "cross-cultural understanding."
"It came out of our joint desire to publish outstanding literary works of fiction, narrative nonfiction, reportage, and essays, as well as some modern classics primarily in translation from Europe, the francophone world, and the Mediterranean region."
In an exchange with us today, Mollaoğlu says, "I will definitely go on with Kalem. I love working as an agent."
But the new press, she says, "will give me more opportunity to try another side of agenting, as we'll buy some titles for the world rights and I'll be selling them to the world, as well."
Poland joins CAA as agent in books department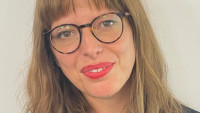 thebookseller.com – Thursday October 12, 2023
Harriet Poland has joined the books department at the Creative Artists Agency (CAA) as an agent.
Poland will be working across a range of books, including narrative, voice-driven non-fiction, pop culture, memoir and journalism.
She comes to the agency from Hodder & Stoughton, where she was editorial director and published several titles from authors including Rob Delaney, Garth Marenghi and Jessie Ware. Prior to Hodder, she held positions at Hodder Studio, Audible and The Hanbury Agency.
A selection of the new listings added to firstwriter.com this month.
New Magazine Listing: Forty20

firstwriter.com – Wednesday October 4, 2023
The alternative voice of rugby league. Intelligent, thought-provoking, informative and fun, it covers rugby league at every level. Features thought-provoking articles by the game's most respected writers and best-known personalities, and face-to-face interviews with rugby league's most engaging characters, be they in the European Super League, Australasian NRL or anywhere else in the world.
New Literary Agent Listing: Jenny Simpson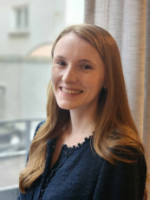 firstwriter.com – Tuesday September 26, 2023
I am looking to build a list of commercial fiction and non-fiction books on health and wellness. As for my commercial taste, I am always looking for the next family drama, particularly stories that artfully weave in alternate perspectives from different generations. I am on the hunt for funny, contemporary romances. I am also looking for books that tackle the nuances of adult and female friendships with some humour and insight. I am an American who grew up in the United Kingdom, so any story that elaborates on the expat experience will always be up my alley. In the nonfiction space, I am similarly interested in food-adjacent, health and wellness topics.
New Publisher Listing: Henley Hall Press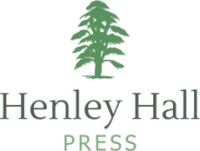 firstwriter.com – Thursday September 21, 2023
An independent publisher of thought-provoking non-fiction books.

Our categories are: farming, politics, history, garden design and that all-encompassing category 'misc'.

No cancel culture here. We are happy to publish books that challenge received wisdom – or wokedom – and we support the work of the Free Speech Union.

We aim to publish just two to four books a year. This is to devote the time to help your book succeed in a crowded market.
Some of this month's articles for writers from around the web.
Craft your scary story with these 4 writing tips from Bryant's Meher Manda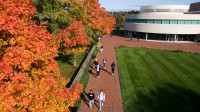 news.bryant.edu – Thursday October 19, 2023
Whether it's Bram Stoker's Dracula or Stephen King's The Shining, horror stories have spellbound readers since Greek and Roman times. The genre seeks to create feelings of fear, dread, and terror, and takes skill and patience to perfect.
"Horror is most successful when it unsettles the reader with the ordinary," says History, Literature, and Arts Lecturer Meher Manda, MFA, who's teaching the College of Arts and Sciences' "Fiction Writing Workshop." "People talk about Stephen King as the great bastion of American horror, and many of his novels revel in suburban disturbance where this well-meaning town of well-meaning people has a darker underbelly."
As a writer, editor, and cultural critic, Manda enjoys horror — especially the stories that shock readers into imagining fears they never knew they had. To help individuals who are creating their own bone-chilling stories, she offers the four following writing strategies.
Inque Magazine is a literary force that will memorialise our time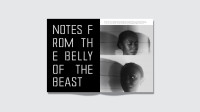 itsnicethat.com – Wednesday October 18, 2023
Editor-in-chief Dan Crowe, and Pentagram partner, designer and former New York Times Magazine art director Matt Willey uncover the process behind issue two of the magazine that will only have ten.
Who doesn't feel it? Being perplexed at how we're going to define this generation. Living in the age of information, where stories from near and far are accessible at just a click, and the allure of the most revered crumbles under increased access to their lives and methods, it's no wonder that a highlight reel may not be so easy to assemble. But, in the case of Inque magazine, literature is a powerful force that can remind us of the power of our collective now, in just ten years, with a projected ten issues, in a feat to memorialise the 2020s. "Every issue is its own adventure; tracking down new writers, or finally getting in touch with someone I've always wanted to work with," Dan Crowe, the magazine's editor-in-chief tells us of his journey to commissioning the likes of Annie Ernaux, Sheila Heti and Stephen Fry for its second issue.
Dan, as with all of us, has seen an increase in writers, publishers and magazines throughout the literary sphere. "But, sometimes I wish for there to be an explosion of a new and interconnected group of authors, like a new Martin Amis, Ian McEwan, Julian Barnes and Salman Rushdie hegemony, a diverse and younger school," he tells us. "And, this seems to occur when there is a coherent force to fight against, a common enemy, and everything just feels so fractured now." In an effort to bind this generation's efforts, designer Matt Willey creates with the knowledge that Inque may never make sense until the decade-long ride is over. "It takes on a shape; there's a beginning, middle and end. Like in Agnes' photo booth series; she will change over the course of a decade, she will age, life will change and things will be different," Matt adds.
The next wave of indie publishing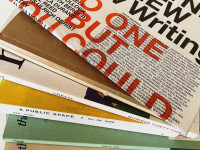 documentjournal.com – Tuesday October 17, 2023
The founders of 5 independent publications join Document to discuss the past, present, and future of the little magazine
"It's not exactly a fun time to start a magazine, nor is it a convenient one," wrote Rebecca Panovka and Kiara Barrow in the inaugural issue of The Drift, a leftist literary magazine founded in 2020. "A magazine is by definition an optimistic, social project. The list of reasons for despair is long. The list of arguments against starting a magazine isn't terribly short."
Three years later, the statement still rings true—but it hasn't stopped a new generation of founders from doing just that. From worker-run journalism outlets like Hell Gate and 404 Media to online publications like Byline, Dirt, and Cashmere to print-only projects like The Whitney Review of New Writing and Forever Mag, a wave of grassroots publishing projects are springing up to fill the gaps in today's media ecosystem—not in spite of the existential crisis facing modern media, but because of it.
"Working in media, you get this suffocating feeling that you're expendable—that at any point, your Slack emoji could disappear, and you have to return your laptop at 5 p.m.," says journalist Max Rivlin-Nadler. It's why he co-founded Hell Gate, a scrappy, subscriber-funded news outlet that is run by its worker-owners, all of whom earn the same salary and contribute equally to the company's editorial direction. "We were witnessing a real disconnect in the industry: The people doing the work were being treated as disposable, at the same time that everyone was like, We need journalism more than ever," says Nadler. "We thought, What if a company's resources just went toward journalism, and it wasn't beholden to private equity firms or tantrum-prone billionaires? What if we did it ourselves?"
Information about this newsletter and the firstwriter.com site.
Resources for writers
Go to firstwriter.com for the following invaluable resources for writers:
Advertise
To advertise on this newsletter for as little as $30 / £20 click here
Submit
To submit articles, news items, press releases, or any other items of interest to writers, click here
This newsletter has been compiled by firstwriter.com and is protected by copyright. It may not be copied, forwarded, or otherwise distributed in whole or in part without firstwriter.com's written consent.
While every effort is made to ensure that all information contained within this newsletter is accurate, readers are reminded that this information is provided only as a list of potential leads that the reader should follow up with his or her own investigations. Unless otherwise stated, firstwriter.com is not associated with and does not endorse, recommend, or provide any assurances relating to any of the organisations, events, persons or promotions contained within this newsletter, and cannot be held responsible for any loss incurred due to actions taken in relation to information provided. Inclusion does not constitute recommendation.
Please do not reply to this email. The address from which this has been sent is not capable of receiving emails and sending an email to it may cause your subscription to stop. If you have any queries or require any assistance please contact us by going to https://www.firstwriter.com/contact_us.shtml
© firstwriter.com 2023