Writers' Newsletter
Issue #246
September 2023
Traditional Publishing in the 2020s
By G. Miki Hayden
Instructor at Writer's Digest University online and private writing coach
firstwriter.com – Friday September 15, 2023
Don't abandon all hope ye who want to enter into traditional publishing this decade, but you might consider changing what you're looking for.
I recently had an article covering self-publishing on this site, for which I interviewed some writers who have been self-publishing. I wanted then to discuss what we call "traditional publishing" and thought about who I might interview for such a piece.
Indeed, I know people who publish traditionally, but the idea of interviewing most seemed useless because they have been putting out their books in the mainstream for quite a while, decades in some cases. Talking to them wouldn't give the great majority of us who wish we were in their shoes much information. And much of traditional publishing still follows the same model, but it has changed.
So let's start with what traditional publishing is. The authors are the supplicants, first-off to gain an agent who knows the publishers and their needs and will sell for the selected clients.
Some of this month's news for writers from around the web.
I am in Print launches £1,000 writing prize with Canelo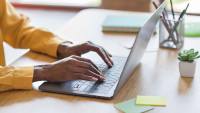 thebookseller.com – Thursday September 14, 2023
The I Am In Print events brand has partnered with independent publisher Canelo to host its inaugural Novel Award for unagented writers of unpublished adult fiction worth £1,000.
The prize, sponsored and judged by digital publisher Canelo, is open to writers globally and entries for completed manuscripts, written in English and across eight genres. The first prize includes £1,000 and a one-hour online consultation with a Canelo editor.
Additionally low-income writers can enter for free, and those who fall within underrepresented groups and members of the I Am In Print writing community The Writing Sphere, may receive a 50% discount upon application. Submissions close on 9th October at 10 a.m.
As part of the award entry ticket, access to a selection of masterclasses will be offered by Canelo on 30th November. The winners will be announced publicly at this live event.
UK Publishers And Literary Agents Reportedly Uninterested In Working With White Or Straight Writers: "BIPOC, Queer And Minority Groups Are Always The Most Welcome"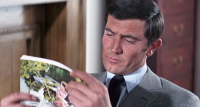 boundingintocomics.com – Thursday September 14, 2023
According to a new report, a number of UK-based publishers and literary agents have taken to publicly announcing that rather than any white and/or straight authors, they would almost exclusively prefer to work with those who come from 'underrepresented' demographic groups.
This information was first brought to public attention by UK news outlet The Telegraph, whose investigation into the matter identified four publishing houses whose public facing materials promoted this rhetoric.
One such publisher was Ash Literary, the children's book specialists perhaps best known for producing the Marv series, who on the 'Submissions' section of their official website inform prospective writers that "We are actively seeking voices that have historically been underrepresented, particularly with tropes that are often said to be 'over done'."
"For example, we are not interested in stories about white able bodied WW2 evacuees but would welcome that story from a disabled, LGBTQ+ or BIPOC perspective," they add. "If your book is about an identity that is not yours, we will not be a good fit. This includes books based the experiences of family members and friends."
Simpson joins Paper Literary as subsidiary rights and literary agent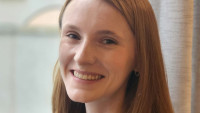 thebookseller.com – Thursday September 14, 2023
Jenny Simpson, previously at CAA, has joined Paper Literary as a subsidiary rights and literary agent. She joins founder Catherine Cho, agent Katie Greenstreet and editorial consultant Melissa Pimentel.
Simpson began her publishing career at ICM Partners in New York in the subsidiary rights department. She was promoted to agent in 2021, handling all domestic subsidiary rights on behalf of the department, with a focus on audiobook and first serial rights.
She has negotiated and sold rights at significant six-figure levels on behalf of prize-winning and bestselling authors and journalists. During her time at ICM (now CAA), Simpson worked across the publishing and podcasting departments, servicing clients in their ventures into the original audio and podcast marketplaces.
A selection of the new listings added to firstwriter.com this month.
New Magazine Listing: Snowflake Magazine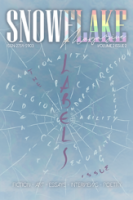 firstwriter.com – Thursday September 7, 2023
Publishes art, poetry, essays, flash fiction, photography, interviews and articles that are either queer themed or from an artist who identifies as LGBTQ+ (or both).
New Publisher Listing: Quadrant Books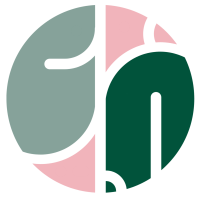 firstwriter.com – Wednesday September 6, 2023
A small independent publishing house based in rural Gloucestershire and dedicated to publishing the best in up-and-coming fiction and non-fiction from talented authors from the UK and overseas.
New Literary Agent Listing: Jack Mozley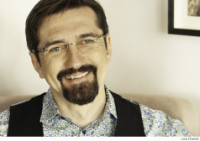 firstwriter.com – Thursday September 14, 2023
The son of a mining engineer and a poet, I naturally ended up with a doctorate in quantum physics and a love of Science Fiction, each using, as they do, a little of the extraordinary to understand the everyday.

SF's capacity to disrupt and subvert dominant perspectives is central to why I fell for it, and I encourage submissions from writers from underrepresented backgrounds.

What I look for above all else is the visceral impact of a story which leaves you changed. I first found this, in distilled form, in 2000AD Future Shocks, particularly those by Alan Moore, and I appreciate anything holding a Black Mirror up to our world, and to ourselves.
Some of this month's articles for writers from around the web.
To hell with woke publishers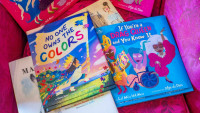 spiked-online.com – Wednesday September 13, 2023
The gatekeepers of the creative industry are riddled with a nasty strain of identity politics.
ASH Literary is on the hunt for budding children's book authors. 'We are actively seeking voices that have historically been underrepresented', the submissions section of the agency's website tells us. 'For example, we are not interested in stories about white, able-bodied [Second World War] evacuees, but would welcome that story from a disabled, LGBTQ+ or BIPOC [black, indigenous or people of colour] perspective', it explains.
Leaving aside for a moment the big question of what on Earth the term 'indigenous' could possibly mean in a British context, this reads like a sophomoric parody of the modern publishing industry. But I'm afraid it is real. And when we stop laughing at the thought of a blue-haired 'nonbinary' stepping nervously off a train at a remote rural station in 1940 – which would be rather like Neville Chamberlain bopping along to some Chiptune – there is something quite troubling about this stuff, uncovered among other examples by Charlotte Gill in the Sunday Telegraph.
The nub of things comes a little later on the same page of the ASH agency's site, which reads: 'If your book is about an identity that is not yours, we will not be a good fit.' What a grim traducement of the power and the purpose of literature – of humanity, even – that nasty little sentence is.
'A Plague on the Industry': Book Publishing's Broken Blurb System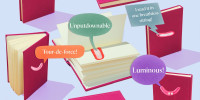 esquire.com – Thursday September 7, 2023
Do authors actually like the books they endorse—or even read them? Writers, literary agents, and publishing workers take Esquire inside the story of a problematic "favor economy."
When an author I'd worked with a decade ago at Simon & Schuster emailed me asking if she could send over an advance copy of her new novel, I of course said yes. But what really got me to read her book over all of the many unread books in my apartment was this quote from mystery writer S.A. Cosby on the cover: "Polly Stewart's The Good Ones is a fantastic achievement. A classic Southern Gothic tale told through the prism of modern-day sensibilities. Not to be missed."
Having been unable to stop thinking about Cosby's heartbreaking thriller Razorblade Tears ever since I read it, I inherently trusted him to guide me to my next great summer read (spoiler alert: he was right).
That quote from Cosby is what's known as a book blurb, or more commonly, just a blurb. These endorsements from other authors or relevant notables are included on book covers, press releases, bookseller letters, and other promotional materials both before and after publication. Requests for blurbs are commonly made author-to-author or otherwise put into motion through their editors or agents ahead of publication, as soon as the manuscript is ready to send out—the earlier, the better.
On their surface, book blurbs seem fairly innocuous, but in reality, they're a small piece of the puzzle with a big impact—one that represents so much of what's broken within the traditional publishing establishment. Blurbs expose this ecosystem for what it really is: a nepotism-filled system that everyone endures for a chance of "making it" in an impossible industry for most. To borrow a phrase from Shakespeare enthusiast Cher Horowitz, "Blurbs are a full-on Monet. From far away, they're okay, but up close, they're a big old mess."
That best-selling romance book? It might be based on fan fiction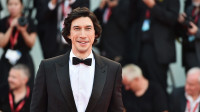 marketplace.org – Thursday September 7, 2023
Romance novels do big business for the publishing industry, and there's a new source for those books going mainstream. As Elizabeth Held wrote in Vulture, publishing houses are looking to the world of fan fiction for new writers, converting their already-popular fanfic into books.
"Marketplace" host Kai Ryssdal spoke with Held, a self-proclaimed "avid reader" and writer of the book recommendation newsletter "What to Read If." The following is an edited transcript of their conversation.
Kai Ryssdal: So for those who aren't familiar with the world of fanfic, which includes me, by the way. What kind of stories do you find out there on, for instance, the site you talk about in this piece called Archive of Our Own?
Elizabeth Held: So fan fiction is kind of a giant, underground community that's starting to pop up anywhere. So a lot of the stories you find on Archive of Our Own, which is also referred to as AO3, are love stories featuring characters from all sorts of different books and movies. A lot of "Harry Potter," Marvel and "Star Wars."
Ryssdal: So, let's talk about a couple of things here. First of all, the business case for this, the "Marketplace" reason we have you on this podcast, is that literary agents are now finding their way to fan fiction authors. As opposed to the other way around, which is usually authors have to go screaming and hurting and crying to find a literary agent. What's up with that?
Information about this newsletter and the firstwriter.com site.
Resources for writers
Go to firstwriter.com for the following invaluable resources for writers:
Advertise
To advertise on this newsletter for as little as $30 / £20 click here
Submit
To submit articles, news items, press releases, or any other items of interest to writers, click here
This newsletter has been compiled by firstwriter.com and is protected by copyright. It may not be copied, forwarded, or otherwise distributed in whole or in part without firstwriter.com's written consent.
While every effort is made to ensure that all information contained within this newsletter is accurate, readers are reminded that this information is provided only as a list of potential leads that the reader should follow up with his or her own investigations. Unless otherwise stated, firstwriter.com is not associated with and does not endorse, recommend, or provide any assurances relating to any of the organisations, events, persons or promotions contained within this newsletter, and cannot be held responsible for any loss incurred due to actions taken in relation to information provided. Inclusion does not constitute recommendation.
Please do not reply to this email. The address from which this has been sent is not capable of receiving emails and sending an email to it may cause your subscription to stop. If you have any queries or require any assistance please contact us by going to https://www.firstwriter.com/contact_us.shtml
© firstwriter.com 2023