Writers' Newsletter
Issue #237
December 2022
Some of this month's news for writers from around the web.
Brown Books Publishing Group Launches New Imprint Promoting Children's Literacy: Michael Sampson Books
businesswire.com – Friday December 16, 2022
Brown Books Publishing Group (BBPG) is pleased to announce their new imprint Michael Sampson Books, launching Fall 2023. Named after New York Times bestselling author and former Fulbright Scholar Michael Sampson, the imprint will publish and promote excellent storytellers who focus on literacy for young readers. Thomas Reale, President & COO of BBPG, will be the imprint's editorial acquisitions director. Sampson will have input on editorial selections, provide notes for acquired manuscripts and help promote the authors and their books.
"As we worked with Michael over the past year, his passion and deep experience in early literacy inspired us to produce at our highest level," notes Reale. "Over time, we began talking about storytelling in general and the authors we both like and admire. The conversation about establishing an imprint progressed naturally from there."
He Used AI to Publish a Children's Book in a Weekend. Artists Are Not Happy About It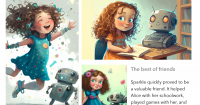 time.com – Thursday December 15, 2022
Ammaar Reshi was playing around with ChatGPT, an AI-powered chatbot from OpenAI when he started thinking about the ways artificial intelligence could be used to make a simple children's book to give to his friends. Just a couple of days later, he published a 12-page picture book, printed it, and started selling it on Amazon without ever picking up a pen and paper.
The feat, which Reshi publicized in a viral Twitter thread, is a testament to the incredible advances in AI-powered tools like ChatGPT—which took the internet by storm two weeks ago with its uncanny ability to mimic human thought and writing. But the book, Alice and Sparkle, also renewed a fierce debate about the ethics of AI-generated art. Many argued that the technology preys on artists and other creatives—using their hard work as source material, while raising the specter of replacing them.
Budding authors invited to 'tweet their pitch' to secure book deal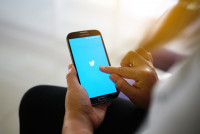 futurescot.com – Wednesday December 14, 2022
Budding authors are being invited to use Twitter and 'tweet their pitch' in order to secure a book deal.
The call to action came from XpoNorth Digital, a creative industries festival which takes place on Friday 20 January 2023.
Writers will be able to put their ideas forward to a panel of literary agents by using a maximum of 280 characters on the social networking platform.
On the day, they will have from 9am to 9pm to express themselves using the hashtag #XpoNorth to be in with the chance of a book deal.
Open to all genres of work, fiction, non-fiction and children's writing will be accepted, and the only stipulation is that it must be unpublished.
A selection of the new listings added to firstwriter.com this month.
New Literary Agent Listing: Stephanie Stevens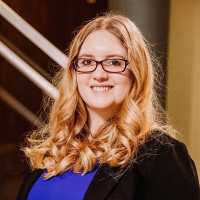 firstwriter.com – Monday December 5, 2022
Loves working with mystery, thriller, women's fiction, and romance authors especially when the story involves an unexpected twist.
New Magazine Listing: BFS Horizons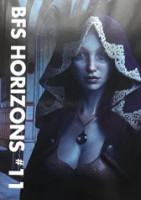 firstwriter.com – Thursday November 24, 2022
Biannual fantasy journal of fiction and poetry, published in print and ebook formats. Features a mix of work from new and established writers. Mainly looking for stories of up to 5000 words, but will consider more. Authors don't have to be British, but prefers if stories have a thread linking it to these isles. Definition of 'fantasy' is broad, encapsulating weird fiction, swords and sorcery, science fiction and all varieties of horror. Accepts poetry in any form, up to 36 lines. Not keen on seeing rhyming poetry in iambic pentameter, but would be interested in sonnets, Villanelles, Rondeaus, or other forms. Lengthy poems or sagas will be considered, but should be submitted according to the guidelines for fiction. See website for full guidelines.
New Publisher Listing: Regal House Publishing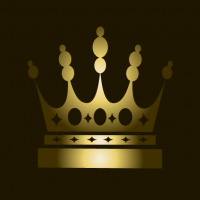 firstwriter.com – Monday December 12, 2022
A traditional independent press dedicated, in collaborative effort with its authors, to the furtherance of finely crafted literature for adult, young adult, and middle grade readers.
Some of this month's articles for writers from around the web.
How To Publish Your First Book and Sell It Online?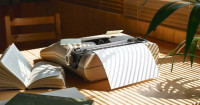 chartattack.com – Saturday December 17, 2022
Are you an aspiring author who dreams of seeing their name on the bestseller list? Publishing a book can be an incredibly rewarding experience, but it can also be quite challenging. In this blog post, we will outline a step-by-step guide on how to publish your first book and sell it online. We'll also discuss some helpful tips and tricks that will make the publishing process easier for you. So, if you're ready to take your writing career to the next level, keep reading!
Could an A.I. Chatbot Rewrite My Novel?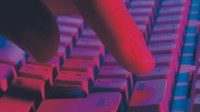 newyorker.com – Saturday December 10, 2022
During one of my more desperate phases as a young novelist, I began to question whether I should actually be writing my own stories. I was deeply uninterested at the time in anything that resembled a plot, but I acknowledged that if I wanted to attain any sort of literary success I would need to tell a story that had a distinct beginning, middle, and end.
This was about twenty years ago. My graduate-school friends and I were obsessed with a Web site called the Postmodernism Generator that spat out nonsensical but hilarious critical-theory papers. The site, which was created by a coder named Andrew C. Bulhak, who was building off Jamie Zawinski's Dada Engine, is still up today, and generates fake scholarly writing that reads like, "In the works of Tarantino, a predominant concept is the distinction between creation and destruction. Marx's essay on capitalist socialism holds that society has objective value. But an abundance of appropriations concerning not theory, but subtheory exist."
I figured that, if a bit of code could spit out an academic paper, it could probably just tell me what to write about. Most plots, I knew, followed very simple rules, and, because I couldn't quite figure out how to string one of these out, I began talking to some computer-science graduate students about the possibilities of creating a bot that could just tell me who should go where, and what should happen to them. What I imagined was a simple text box in which I could type in a beginning—something like "A man and his dog arrive in a small town in Indiana"—and then the bot would just tell me that, on page 3, after six paragraphs of my beautiful descriptions and taut prose, the dog would find a mysterious set of bones in the back yard of their boarding house.
After a couple months of digging around, it became clear to me that I wasn't going to find much backing for my plan. One of the computer-science students, as I recall, accused me of trying to strip everything good, original, and beautiful from the creative process. Bots, he argued, could imitate basic writing and would improve at that task, but A.I. could never tell you the way Karenin smiled, nor would it ever fixate on all the place names that filled Proust's childhood. I understood why he felt that way, and agreed to a certain extent. But I didn't see why a bot couldn't just fill in all the parts where someone walks from point A to point B.
Sam Lipsyte on the What and the How of Writing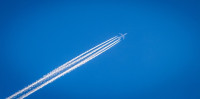 lithub.com – Friday December 9, 2022
Content and style are not separate things. They are different aspects—the what and the how—of the same thing. By the how I mean the way certain syntactical arrangements of words set off chains of thought and emotion and even physical sensation in the reader, create a kind of energy field within which one experiences the text. By the what I just mean whatever somebody is writing about: love, work, art, war, school, politics, sex, faith, family, death. Life, basically, life with others and life alone, the end of life. This is the content. Style is your filter on all of this, the way you see it and feel it— tragically, tragicomically—and how it summons language in you, how life comes to be alive on the page.
Information about this newsletter and the firstwriter.com site.
Resources for writers
Go to firstwriter.com for the following invaluable resources for writers:
Advertise
To advertise on this newsletter for as little as $30 / £20 click here
Submit
To submit articles, news items, press releases, or any other items of interest to writers, click here
This newsletter has been compiled by firstwriter.com and is protected by copyright. It may not be copied, forwarded, or otherwise distributed in whole or in part without firstwriter.com's written consent.
While every effort is made to ensure that all information contained within this newsletter is accurate, readers are reminded that this information is provided only as a list of potential leads that the reader should follow up with his or her own investigations. Unless otherwise stated, firstwriter.com is not associated with and does not endorse, recommend, or provide any assurances relating to any of the organisations, events, persons or promotions contained within this newsletter, and cannot be held responsible for any loss incurred due to actions taken in relation to information provided. Inclusion does not constitute recommendation.
Please do not reply to this email. The address from which this has been sent is not capable of receiving emails and sending an email to it may cause your subscription to stop. If you have any queries or require any assistance please contact us by going to https://www.firstwriter.com/contact_us.shtml
© firstwriter.com 2022