Writers' Newsletter
Issue #236
November 2022
Some of this month's news for writers from around the web.
US Judge lays out case for blocking publishing giants merger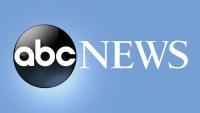 abcnews.go.com – Wednesday November 9, 2022
WASHINGTON -- A federal judge has laid out a data-laden case for why she blocked Penguin Random House's proposed purchase of Simon & Schuster, handing a victory to the Biden Justice Department in its contention that combining two of the world's biggest publishers would hurt competition for top-selling books.
In her ruling filed Monday, U.S. District Court Judge Florence Pan also waved off as not relevant the publishers' assertion that Penguin Random House would be the best "home" for Simon & Schuster and that other buyers — notably private equity firms — could destroy it. That argument isn't relevant to the case and her decision, Pan wrote, which turns only on the issue of how the merger would affect competition.
UK faces 'serious loss of writing talent' due to rising costs, Writers' Guild survey finds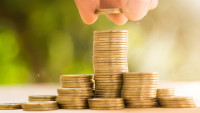 thebookseller.com – Wednesday November 16, 2022
The UK is facing a "serious loss of writing talent" due to the rising cost of living, a survey conducted by the Writers' Guild of Great Britain (WGGB) has found.
Of 250 writers surveyed by the trade union, 55% said that rising energy and food costs were impacting their ability to sustain a writing career, with other factors including having less time to work as a writer, or apply for funding, development schemes or other opportunities.
More than two thirds (67%) reported having to rely on their savings in order to manage day-to-day expenditure, while 37% said they had to rely on their partners' earnings. Moreover, more than 70% of respondents had earned £18,000 or less for their writing work in the last financial year. The majority (over 80%) said they were freelance writers.
Publishers happy ever after as sales of romantic fiction keep on climbing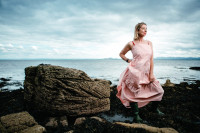 sundaypost.com – Sunday November 13, 2022
One of Scotland's best-selling novelists will celebrate nine million sales this week as publishers report surging sales of romantic fiction.
Publishers from around the world will join Jenny Colgan to mark the multi-million copy milestone spanning her 30 happy-ever-after novels, which have been translated into 26 languages and enjoyed by fans around the world.
Publishers suspect readers are seeking uplifting, heartwarming escapist reads more than ever with romantic fiction, in particular, enjoying a huge uplift and love stories accounting for 26% of the titles in the Sunday Times best-sellers' chart, up from 18.6% last year.
A selection of the new listings added to firstwriter.com this month.
New Magazine Listing: Fresh Words - An International Literary Magazine

firstwriter.com – Thursday November 17, 2022
We are open for submissions. We invite poems, short stories, essays, plays, diaries, excerpts from books (published or upcoming submitted by author only), book reviews, interviews and travelogues. Please send all submissions by email. See website for full guidelines.
New Literary Agent Listing: Bea Fitzgerald

firstwriter.com – Thursday November 17, 2022
In books, I'm looking for voice-led, propulsive writing in commercial and upmarket fiction and zeitgeisty non-fiction. While I'm a fan of YA, I'm not the right agent for anything younger, though I'll be working with the other agents on these titles for any digital opportunities.
New Publisher Listing: Fairlight Books

firstwriter.com – Wednesday November 9, 2022
Publishes literary fiction. Accepts novels and novellas for print publication and short stories up to 10,000 words (including flash fiction) for online publication. Send query by email with synopsis and writing sample up to 10,000 words for long fiction, or full text for short stories. Temporarily closed to submissions of novels and novellas as at November 2022. Check website for current status.
Some of this month's articles for writers from around the web.
Conservatives need to stop hiding in the 'woke' publishing industry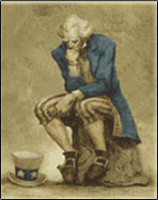 americanthinker.com – Friday November 18, 2022
The publishing industry has always swung somewhat left, but in recent years, it has become so far left that even moderate writers are tossed aside. No matter how inadequate their work is, activists posing as authors secure deals lecturing the general public for the sin of being human.
There are millions of conservatives out there who struggle to find modern books they can both learn from and enjoy. There is a huge hole in the industry because agents ignore readers who seek content with traditional values that doesn't just preach at the reader.
10 Tips for Publishing Your First Book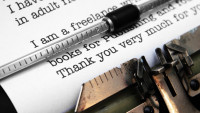 theamericanreporter.com – Monday November 14, 2022
Are you thinking about publishing your first book? If so, you're in good company!
Every year, thousands of people make the decision to become authors. Publishing a book can be a great way to share your ideas with the world and build your brand. However, it's not always easy to know where to start. That's why we've put together this list of 10 tips for publishing your first book.
I tried writing with AI. The results were surprising
fastcompany.com – Friday November 11, 2022
Prolific author Herbert Lui says that amid a lot of incoherence, and even occasional insensitive and even hateful text fragments, there was one particularly exciting response.
"Don't like to write, but like having written," is a quote that has stood the test of time for writers. I've written my own book Creative Doing, I write at my blog every day, and I've led teams of writers and editors for years, so I actually really enjoy writing. However, I totally understand where the pain comes from. It's an expensive pain, which is why ghostwriting can be such a lucrative endeavor; just a couple of weeks before I wrote this, Business Insider interviewed a ghostwriter that earned over $200,000 in 2021 writing tweets for venture capitalists.
Ghostwriting isn't the only solution; there are plenty of others. One of the most exciting ones is the rise of AI writers. One of the latest named Lex, made by Nathan Baschez, has over 26,000 people signed up for it in its launch week. Lex is the latest in many other AI writing software, including Copy.ai, Snazzy AI, and ShortlyAI, all powered by the GPT-3 natural language processor. There's even AI writing for programmers; over 90 million people use GitHub Copilot.
It's a trend that's been developing for years. K Allado-McDowell has coauthored two books with GPT-3, Almira Osmanovic Thunström at Scientific American prompted GPT-3 to write an academic paper, and Vauhini Vara wrote a story about her sister's death, a topic she couldn't bring herself to write about for years.
Information about this newsletter and the firstwriter.com site.
Resources for writers
Go to firstwriter.com for the following invaluable resources for writers:
Advertise
To advertise on this newsletter for as little as $30 / £20 click here
Submit
To submit articles, news items, press releases, or any other items of interest to writers, click here
This newsletter has been compiled by firstwriter.com and is protected by copyright. It may not be copied, forwarded, or otherwise distributed in whole or in part without firstwriter.com's written consent.
While every effort is made to ensure that all information contained within this newsletter is accurate, readers are reminded that this information is provided only as a list of potential leads that the reader should follow up with his or her own investigations. Unless otherwise stated, firstwriter.com is not associated with and does not endorse, recommend, or provide any assurances relating to any of the organisations, events, persons or promotions contained within this newsletter, and cannot be held responsible for any loss incurred due to actions taken in relation to information provided. Inclusion does not constitute recommendation.
Please do not reply to this email. The address from which this has been sent is not capable of receiving emails and sending an email to it may cause your subscription to stop. If you have any queries or require any assistance please contact us by going to https://www.firstwriter.com/contact_us.shtml
© firstwriter.com 2022