Writers' Newsletter
Issue #233
August 2022
Some of this month's news for writers from around the web.
Stephen King testifies against publishers' merger: 'Consolidation is bad for competition'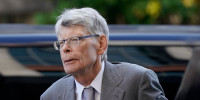 marketwatch.com – Wednesday August 3, 2022
Stephen King didn't break any legal ground on the stand Tuesday as he testified against his own publisher's efforts to merge with Penguin Random House. But he did know how to please a crowd and even get the judge to thank him for his time.
"It was a real pleasure to hear your testimony," the otherwise businesslike U.S. District Judge Florence J. Pan told the author after he finished speaking as a government witness in a federal antitrust lawsuit against the merger of Penguin Random House and Simon & Schuster, King's longtime publisher.
The 74-year-old King had a haunting but gregarious presence, his gaunt features accented by his gray suit and gray sneakers, his walk tentative, as it has been since he was struck by a van and badly injured in 1999. But once sworn in, he was relaxed and happy to talk, and ever alert to how to tell a story.
What Does UTA's Acquisition Of UK Agency Curtis Brown Mean For Talent & The Rep Business On Both Sides Of The Pond?
deadline.com – Tuesday August 2, 2022
When UTA announced its surprise acquisition of London-based Curtis Brown Group last month, it was heralded as an aggressive and strategic move into the UK talent space, causing the industry on both sides of the pond to sit up and take notice. U.S. agencies have been canvassing UK companies for a number of years, but this deal marks the splashiest effort yet and potentially draws UTA closer to major talent on Curtis Brown's books such as Robert Pattinson, Margaret Atwood and John le Carré.
There are now question marks surrounding the sharing of talent, potential structural changes and what this might mean for UK agenting at large.
The Soho Review, A Whip-Smart New Humor Magazine, Is Giving The Downtown Literati A Laugh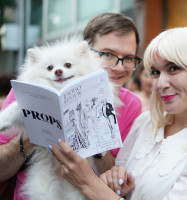 guestofaguest.com – Thursday July 28, 2022
Feel like your sense of humor has been permanently warped by TikTok videos and Twitter memes? Do you look back fondly at a time when you could appreciate a punch line that wasn't delivered in 280 characters or less? Have you forgotten how to physically turn a page?
We just might have the antidote to your perpetual Social Media Brain.
The treatment involves a hefty dose of clever comedy courtesy of The Soho Review: New York's Best and Only Humor Magazine. As they say, laughter is the best medicine.
And the buzzy new publication certainly has the smart set laughing. Launched by a trio of New York City creatives, The Soho Review is a collection of jokes, cartoons, poetry, short stories (and more) that fills the void where irreverent and intelligent humor used to be... especially in print.
A selection of the new listings added to firstwriter.com this month.
New Magazine Listing: Shorts Magazine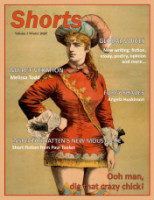 firstwriter.com – Wednesday August 17, 2022
Online magazine published four times a year, and includes short fiction, flash fiction, sci-fi, life writing, poetry, essays, science, research, opinion pieces, monologues, drama, top ten lists, photography, featured artists.
New Literary Agent Listing: Beniamino Ambrosi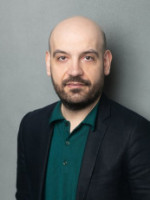 firstwriter.com – Wednesday August 17, 2022
Represents English-language nonfiction and literary fiction, and authors in translation.
New Publisher Listing: WordCrafts Press

firstwriter.com – Wednesday July 27, 2022
We publish fiction, nonfiction, and stage plays for both the Christian market and the general market. We do not publish erotica.
Some of this month's articles for writers from around the web.
Colette Dartford on writing believable characters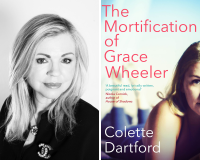 culturefly.co.uk – Saturday August 20, 2022
As a reader I have a hundred-page rule, which means that if I'm indifferent to the main characters and what may become of them at that point, I don't read any further. Some people find this heretical (two members of my book club, for example) but honestly, what's the point? There are so many wonderful novels out there, and with so little free time, I feel entirely justified cutting my losses and moving on.
It's quite a different matter, however, when I look at it from the other side, as a writer. Then I am acutely aware that the characters I create must be complex but believable, flawed but likeable, unpredictable but relatable. Not so easy now, I tell myself, staring at my laptop screen, longing for inspiration. The namesake of my latest novel, The Mortification Of Grace Wheeler, is a case in point. Grace is conventional, undemanding, not one to make a fuss. The danger in writing such a character is that initially they may come across as dull and uninteresting. My task is to peel back the layers of her apparent ordinariness and expose the contradictions that swirl beneath. For example, Grace's husband, Cal, is much older than her and the age gap has become a gaping chasm. A lifelong Tory who voted for Brexit, she considers him staid and old-fashioned, yet when their son introduces his first girlfriend, an exotic creature with multi-coloured hair, a nose stud and tattoos, it is Grace who is quietly shocked and disapproving. Cal finds her an absolute hoot. Similarly, having been raised by a devoted single mother who often struggled to make ends meet, Grace prizes the stability of her twenty-year marriage and the security of her modest but comfortable home.
Writing a Romance versus Writing a Mystery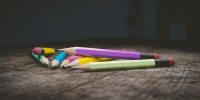 crimereads.com – Wednesday August 17, 2022
Is there that big a difference between falling in love and solving a murder?
Um, yes, there is, especially when writing about love and murder. For me, it's not just about content but about the craft and process of writing in those separate genres. I find it fascinating that although I've been writing for over twenty years, my beginning process for writing cozy mysteries is vastly different than it is for writing in the romance genre.
I started writing romances because I love to read them. It's not a billion dollar industry for nothing! Comprised of formulaic and original plots, as well as a guaranteed happily ever after (HEA,) the genre breeds voracious readers who want engaging lead characters, a romantic main plot, and that all-important HEA (or HFN—happily for now, which has become accepted in the genre.)
Self-Publishing Versus Traditional Publishing: Pros And Cons For Leaders To Consider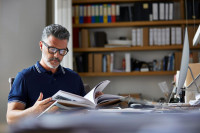 forbes.com – Tuesday August 16, 2022
Whether you're a storyteller looking to share the next great work of fiction or a businessperson sharing advice in a book, publishing can unlock many doors.
But the tides are changing in the publishing industry—no longer do traditional publishers have a chokehold on publication. Leveraging my experience as a USA Today bestselling author, I'd like to weigh in on both avenues to publishing your book.
Information about this newsletter and the firstwriter.com site.
Resources for writers
Go to firstwriter.com for the following invaluable resources for writers:
Advertise
To advertise on this newsletter for as little as $30 / £20 click here
Submit
To submit articles, news items, press releases, or any other items of interest to writers, click here
This newsletter has been compiled by firstwriter.com and is protected by copyright. It may not be copied, forwarded, or otherwise distributed in whole or in part without firstwriter.com's written consent.
While every effort is made to ensure that all information contained within this newsletter is accurate, readers are reminded that this information is provided only as a list of potential leads that the reader should follow up with his or her own investigations. Unless otherwise stated, firstwriter.com is not associated with and does not endorse, recommend, or provide any assurances relating to any of the organisations, events, persons or promotions contained within this newsletter, and cannot be held responsible for any loss incurred due to actions taken in relation to information provided. Inclusion does not constitute recommendation.
Please do not reply to this email. The address from which this has been sent is not capable of receiving emails and sending an email to it may cause your subscription to stop. If you have any queries or require any assistance please contact us by going to https://www.firstwriter.com/contact_us.shtml
© firstwriter.com 2022