Writers' Newsletter
Issue #232
July 2022
New Publishing Imprint Listing: EPTA Books
firstwriter.com – Thursday June 23, 2022
Imprint for non-fiction books and coffee-table beauties.
Some of this month's news for writers from around the web.
DAW Books Acquired By Astra Publishing House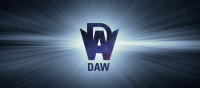 tor.com – Thursday July 14, 2022
In big news for science fiction and fantasy publishing, DAW Books is no longer an independently owned publisher. This morning, Astra Publishing House announced its acquisition of the storied SFF imprint.
In a press release, DAW co-publishers (and, until today, owners) Betsy Wollheim and Sheila Gilbert said, "We are extremely pleased by Astra's enthusiasm, and thrilled that we will be the sole SFF imprint of their company (a first for DAW). We think this is the perfect fit for us, and it's exciting and refreshing to be an integral part of a new and growing company. It speaks volumes about Astra's respect for our company that they have included our entire staff. We're very happy."
Stop f***ing about and start writing: Writers' HQ writing retreats are back!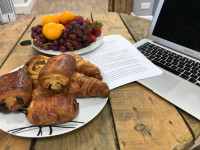 journalism.co.uk – Thursday July 14, 2022
After a two-year pandemic-induced hiatus, Writers' HQ is relaunching their famous procrastination-busting one-day writing retreats.
This August, WHQ retreats will return to Brighton, Birmingham and Edinburgh, to be followed soon by Cambridge, Manchester and Glasgow.
Pre-2020, Writers' HQ ran 16 retreats every month across 14 locations across the UK, helping hundreds of writers turn out thousands of words.
Stylist Short Stories: here's how to submit your debut short story writing to feature on Stylist Extra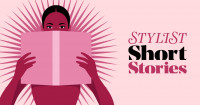 stylist.co.uk – Wednesday July 13, 2022
At Stylist, we love a good story. Whether it's a thought-provoking tale from Emma Cline's 2020 collection Daddy or the exciting promise of Lisa Taddeo's forthcoming Ghost Lover, we believe a tight, well-crafted short story can be just as compelling as a novel. And, more importantly, we know that our readers have stories to tell too.
If that's you, then you've come to the right place. Stylist publishes a new short story (fiction) from a captivating writer each week – and we want your submissions. You don't have to be established or have even written a story before to submit; we're more interested in the quality of your words than your writing experience. Stylist Short Stories aren't limited by genre, either – we're after romance, horror, crime, fantasy, historical fiction and everything in between. All that we ask is that you're an original talent whose voice resonates with fellow readers.
A selection of the new listings added to firstwriter.com this month.
New Literary Agent Listing: Erica Christensen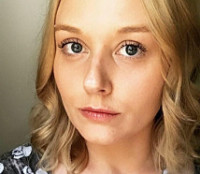 firstwriter.com – Thursday July 7, 2022
Only open to SUBSIDIARY RIGHTS queries for established Romance and Thriller authors (Self-Published/Indie and Traditional) who retain the subsidiary rights (audio, foreign, gaming, film/tv) for their book(s). The book(s) must have a minimum of 50 reviews. Please include your Amazon author page and Goodreads page in the Bio section.
New Literary Agent Listing: Bethany Lucas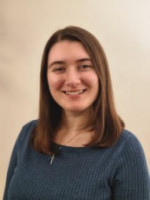 firstwriter.com – Friday July 1, 2022
Enjoys reading a wide range of genres and is interested in stories that put new spins on old ideas. She especially loves books with fully fleshed out characters, vibrant worlds, and endings that pack an emotional punch.
New Publishing Imprint Listing: Blue Jeans Books
firstwriter.com – Wednesday June 29, 2022
Romance genre imprint, non-Christian based.
Some of this month's articles for writers from around the web.
The web needs writers! Here's where to find the best gigs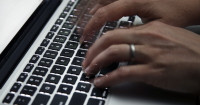 latimes.com – Monday July 11, 2022
Traditional newspapers have been laying off writers and editors for more than a decade. But writing and editing jobs are rapidly expanding on the web. Whether it's to fuel corporate websites, feed new blogs or to support the burgeoning self-published book industry, good communicators have a variety of choices.
Indeed, writing and editing jobs are so copious and varied that you may need to narrow the field by choosing the genre to pursue. Here are some of the many types of writing you can do and the platforms that can help you find writing and editing jobs in that niche.
Jason Mott on the Power of Routine, and Tackling Writer's Block by Writing Badly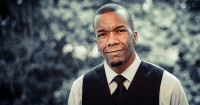 lithub.com – Wednesday June 29, 2022
Literary Hub: What time of day do you write?
Jason Mott: I write first thing in the morning. I get up at 5:30 am and head straight to the computer because I've found that the best time to write is when the rest of the world is sleeping. There are just fewer distractions and interruptions first thing in the morning.
LH: How do you tackle writer's block?
JM: I write. I have a theory that writers block isn't real. In my opinion, writers block is simply the fear of writing bad. So, on those tough days, I just go ahead and write badly. Eventually, my brain always figures out what it wants to say.
How I write: Screenwriter Kathryn Burnett on why a writing career is a marathon not a sprint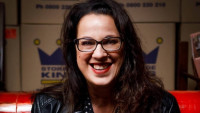 stuff.co.nz – Tuesday June 28, 2022
Kathryn Burnett has won the Best Drama Script at the NZTV Awards, for her co-writing of the tele-feature The Tender Trap (TVNZ On Demand). Kathryn is an award-winning professional screenwriter, playwright, public speaker and writing mentor/coach. Her latest play, The Campervan, is being produced by Tadpole Productions in September and will have an all-star New Zealand cast and is set to be directed by industry stalwart Simon Prast.
Information about this newsletter and the firstwriter.com site.
Resources for writers
Go to firstwriter.com for the following invaluable resources for writers:
Advertise
To advertise on this newsletter for as little as $30 / £20 click here
Submit
To submit articles, news items, press releases, or any other items of interest to writers, click here
This newsletter has been compiled by firstwriter.com and is protected by copyright. It may not be copied, forwarded, or otherwise distributed in whole or in part without firstwriter.com's written consent.
While every effort is made to ensure that all information contained within this newsletter is accurate, readers are reminded that this information is provided only as a list of potential leads that the reader should follow up with his or her own investigations. Unless otherwise stated, firstwriter.com is not associated with and does not endorse, recommend, or provide any assurances relating to any of the organisations, events, persons or promotions contained within this newsletter, and cannot be held responsible for any loss incurred due to actions taken in relation to information provided. Inclusion does not constitute recommendation.
Please do not reply to this email. The address from which this has been sent is not capable of receiving emails and sending an email to it may cause your subscription to stop. If you have any queries or require any assistance please contact us by going to https://www.firstwriter.com/contact_us.shtml
© firstwriter.com 2022