Writers' Newsletter
Issue #227
February 2022
Some of this month's news for writers from around the web.
The bks Agency stands by £649 one-day book deal course after price criticism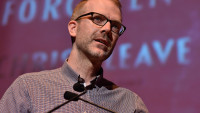 thebookseller.com – Sunday February 20, 2022
The bks Agency has stood by a £649 one-day course called "How To Get a Book Deal" after it was criticised over the price and accused of marginalising underprivileged writers.
Cheshire Novel Prize creator, writer and editor Sara Naidine Cox highlighted the event on Twitter, and said the price needed "calling out". Other users, including Bluemoose Books and Little Toller, said it was "outrageous" and "appalling".
Clarke steps up as Association of Authors' Agents president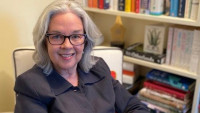 thebookseller.com – Thursday February 17, 2022
Catherine Clarke, managing director of Felicity Bryan Associates, has stepped up to the role of president of the Association of Authors' Agents (AAA), praising outgoing president Isobel Dixon for leading the association with "poise, warmth, immense hard work and resolve, in probably the most challenging two years of any of our lives".
Clarke said: "Being vice-president for the past two years and working closely with Isobel has given me a lot of insight into what our members are interested in. I've seen first-hand how co-operation with other trade bodies in the book industry is vital for campaigning on all the urgent issues of our times, including copyright protection for the authors we represent, and sustainability. We're also here to help build a truly representative and diverse workforce throughout this industry. With such an engaged and energetic committee, I am honoured to help drive that as president."
Write Across scheme aims to find new BBC One drama writers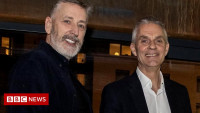 bbc.co.uk – Sunday February 13, 2022
A scheme to "find and develop the people who will be writing BBC One dramas in five years' time" has been launched by the broadcaster's boss.
Director general Tim Davie said Write Across would be piloted in Liverpool, before similar projects were rolled out across the UK.
He said Liverpool was picked because it was "a city of stories".
Tony Schumacher, who wrote the recent Liverpool-set drama The Responder, welcomed the initiative.
He said starting a writing career was "hard and it's difficult to know where to begin".
A selection of the new listings added to firstwriter.com this month.
New Literary Agent Listing: Michele Mortimer
firstwriter.com – Thursday February 17, 2022
Currently considers literary fiction, historical fiction, sophisticated crime and mystery, realism-based young adult fiction, and narrative nonfiction. Nonfiction interests include music, sports, wellness, animal welfare, feminism, true crime, sociology, culture both pop and serious, and memoir.
New Literary Agent Listing: Sian Ellis-Martin
firstwriter.com – Wednesday February 9, 2022
Enjoys reading books with a broad range of themes, such as mental health, sexuality, coming-of-age, race, class and gender. Particularly keen to read books by authors from diverse and underrepresented backgrounds, especially LGBTQIA+ authors, or stories with LGBTQIA+ characters and themes.
New Literary Agent Listing: Amberley Lowis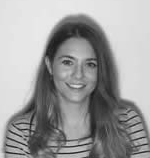 firstwriter.com – Wednesday February 2, 2022
Actively building a diverse list, across a wide range of fiction and non-fiction titles. Looking for commercial and reading group fiction, literary fiction and a broad range of non-fiction. Interested in lively and original non-fiction, particularly in the areas of narrative non-fiction, biography, memoir and cookery. Also looking to represent children's and young adult fiction.
Some of this month's articles for writers from around the web.
How a Book Is Made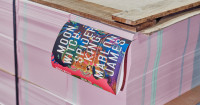 nytimes.com – Sunday February 20, 2022
Have you ever wondered how a book becomes a book? Join us as we follow Marlon James's "Moon Witch, Spider King" through the printing process.
It started as a Word document, pecked out letter by letter at a dining room table in Connecticut.
Now, it is 150,000 copies of a 626-page book called "Moon Witch, Spider King," with a luminous cover that glows with neon pinks and greens.
While digital media completely upended industries like music, movies and newspapers, most publishers and authors still make the bulk of their money from selling bound stacks of paper.
A Word, Please: Seven deadly adverbs to avoid in your writing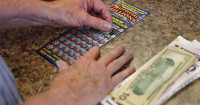 latimes.com – Wednesday February 16, 2022
Adverbs are great, right? They let you describe how an action went down — whether it was walking quickly or sleeping soundly or yelling loudly.
But if adverbs are so great, why do editors like me spend a good chunk of our time hacking and slashing them out of articles, stories and other written works? Answer: Because the adverbs you know and love — those dynamic little words with the cute -ly tails — aren't as benevolent as you think. Some can undermine your message and cast doubt on your credibility. Below we'll look at seven deadly adverbs to avoid. But first, a few important points.
We don't need more literary magazines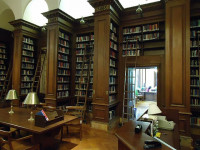 spectatorworld.com – Tuesday February 15, 2022
At CNN, Leah Asmelash laments the demise of many "long-standing" literary magazines. "The Believer," she writes, which was started in 2003, "was once at the top of the literary magazine game. A leading journal of art and culture, the Believer published the work of icons like Leslie Jamison, Nick Hornby and Anne Carson. It won awards, it launched careers." But the University of Nevada, which has housed the magazine since 2017, announced that it was shutting it down: "In a statement explaining the decision, the dean of the school's College of Liberal Arts called print publications like the Believer 'a financially challenging endeavor.'"
Oh, boy. Leslie Jamison, an icon? The Believer, a publication that "launched careers"? The only thing missing here is some theme music and a "CNN exclusive" or two.
Asmelash goes on to write about a handful of literary magazines housed at universities with MFA programs that are also shutting down — the Alaska Quarterly Review and the Sycamore Review, among others. We get the predictable "It wasn't always this way" about halfway through:
Information about this newsletter and the firstwriter.com site.
Resources for writers
Go to firstwriter.com for the following invaluable resources for writers:
Advertise
To advertise on this newsletter for as little as $30 / £20 click here
Submit
To submit articles, news items, press releases, or any other items of interest to writers, click here
This newsletter has been compiled by firstwriter.com and is protected by copyright. It may not be copied, forwarded, or otherwise distributed in whole or in part without firstwriter.com's written consent.
While every effort is made to ensure that all information contained within this newsletter is accurate, readers are reminded that this information is provided only as a list of potential leads that the reader should follow up with his or her own investigations. Unless otherwise stated, firstwriter.com is not associated with and does not endorse, recommend, or provide any assurances relating to any of the organisations, events, persons or promotions contained within this newsletter, and cannot be held responsible for any loss incurred due to actions taken in relation to information provided. Inclusion does not constitute recommendation.
Please do not reply to this email. The address from which this has been sent is not capable of receiving emails and sending an email to it may cause your subscription to stop. If you have any queries or require any assistance please contact us by going to https://www.firstwriter.com/contact_us.shtml
© firstwriter.com 2022