Writers' Newsletter
Issue #215
February 2021
Calling all Young Writers: The Page Turner Awards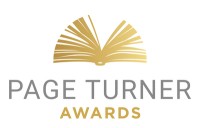 firstwriter.com – Tuesday February 2, 2021
Page Turner Awards is inviting young aspiring writers and budding authors in the students' community to join their community of writers and get involved in the Page Turner Awards 2021.
The Page Turner Awards is an inclusive writing and book awards with one goal – "to change the lives of as many writers as possible. While traditional writing awards are often steeped in elitism, the Page Turner Awards passionately believes that talented writers can be from any background, age, race, religion, or interest.
The Page Turner Awards five award categories consist of a Writing Award, Young Writer Award, Writing Mentorship Award, Book Award and Screenplay Award.
Students contain talented writers and undiscovered literary gems. Whether you have a guide to making the most out of your first year at university, a gasp-inducing thriller or the next-big-thing comedy screenplay, Page Turner Awards can't wait to pass your story to their panel of influential literary judges, publishers and film producers.
Some of this month's news for writers from around the web.
Creative Writing M.F.A. Student Launches Literary Magazine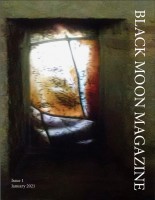 news.uark.edu – Wednesday February 17, 2021
Samantha Campbell, a first-year M.F.A. student in fiction writing in the U of A Program in Creative Writing and Translation in the Fulbright College of Arts and Sciences has co-founded Black Moon Magazine, an online literary arts journal featuring fiction and poetry.
According to its mission statement, Black Moon Magazine "dedicates itself to the discovered intersections of mixed-medium, art, and diversity."
Writers' Handbook 2021 - Out Now!
Over 3,000 markets for writers
Includes literary agents, publishers, and magazines
40% cheaper than Writers' Market and over 50% cheaper than the Writers' & Artists' Yearbook
Available both in print and soon as an ebook
Why your favorite magazines are morphing into books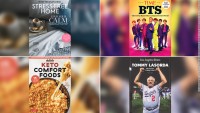 edition.cnn.com – Saturday February 13, 2021
Shopping in the pandemic often means buying supplies for working, cooking and exercising at home. But consumers are also looking for ways to pass the time, and for some, that means picking up a magazine while they're out and about.
Those who braved a drug store, supermarket or newsstand this past month may have seen in the magazine section copies of Better Homes & Gardens' "Secrets of Getting Organized," Delish's "Keto Comfort Foods" and Time's collector's edition on the Korean pop band, BTS.
But these are not traditional magazines. They are what some in the media industry call "bookazines" — a blend of books and magazines — and in recent years, they have become more crucial to publishers' success.
Agents Kingsford and Campbell part ways
thebookseller.com – Friday February 12, 2021
The agency Kingsford Campbell is splitting up, after Julia Kingsford and Charlie Campbell decided to separate their activities after seven years of working together.
Kingsford will continue to represent her clients, as Julia Kingsford Ltd, while maintaining her involvement in The Good Literary Agency, which she co-founded with Nikesh Shukla in 2018, as well as her consultancy work for publishers, writers and production companies. She can be found at juliakingsford.com and julia@juliakingsford.com.
A selection of the new listings added to firstwriter.com this month.
New Magazine Listing: Brush Talks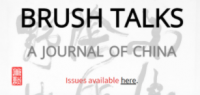 firstwriter.com – Friday February 19, 2021
A journal of creative nonfiction, photography, and poetry related to China. Articles can take many forms: general essays, travel essays, profiles, memoir, and narrative nonfiction. We seek submissions about places, people, history, culture, the arts, science and technology — anything related to China that is well written, creative, and true (we do not publish fiction). Rolling submissions, no fee. Please visit our website for more information and read the guidelines before submitting.
New Literary Agent Listing: Kathryn Willms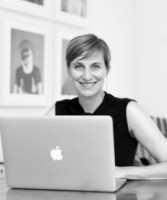 firstwriter.com – Tuesday February 16, 2021
Looking for non-fiction manuscripts with a unique point of view. As a generalist who simply likes "good books," she's open to a variety of genres and is, ultimately, a sucker for a good story compellingly told.
New Literary Agency Listing: The Two Piers Literary Agency

firstwriter.com – Monday February 8, 2021
Literary agency based in Brighton, which represents writers from all over the world and sells their work into the UK, US and international territories. An editorially focused agency that works closely with authors to produce manuscripts that are as strong as they can possibly be before submitting them to publishers.
Some of this month's articles for writers from around the web.
How to write a love poem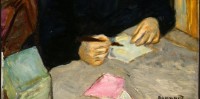 theconversation.com – Saturday February 13, 2021
For many, this year's Valentine's Day will be like no other. If you are spending the day apart from your loved ones, and don't fancy the card selection at your local Tesco, writing a poem can be a more personal way to reach out and connect. Indeed, to paraphrase John Donne, "more than kisses, [poems] mingle souls".
Here are some poems to take inspiration from, as well as some prompts to help you get that first line on the page.
Novelists are writing for TV more than ever. How it's changing the industry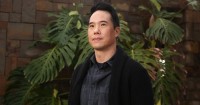 latimes.com – Saturday February 13, 2021
In 2013, Sheri Holman had just turned 47 and her life was falling apart.
Raised in Virginia by a struggling single mom, Holman had bootstrapped herself through college to earn a theater degree, then moved to New York City to pursue acting. When that plan proved unworkable, Holman took a series of temp jobs in publishing, eventually becoming an assistant to an influential literary agent.
Throughout the early 1990s, when book advances were soaring, Holman wrote her first novel, "A Stolen Tongue." Published to raves in 1997, the book built an audience for her 2000 bestseller, "The Dress Lodger." In 2003, Holman's "The Mammoth Cheese" was a finalist for the Orange Prize. Secure in her work, she married a good guy with a real job. They bought a Victorian house in Brooklyn, had a daughter and then twin sons. Holman quit her job to write novels and mother full-time.
Slow-forward five years. One of Holman's sons was battling cancer. Her marriage was over. Her third book was taking forever to complete. "Witches on the Road Tonight" was finally published in 2011, to disappointing sales, with the book advance money long gone.
How I learned to stop worrying and enjoy writing sex scenes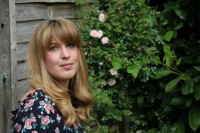 inews.co.uk – Tuesday February 9, 2021
Around the time I started to go through puberty, I fell in love with Jane Austen's novels. It may have seemed like an eminently proper hobby – parents and teachers no doubt imagined me chuckling at the gentle Regency satire and dreaming about bonnets and pianofortes. But in reality I was holding my breath, heart pounding, waiting for Frank Churchill to "make love" to Emma Woodhouse in the back of a horse-drawn carriage.
I didn't know that, back then, "making love" just referred to hands-free flirting. I imagined something much more explicit, in great detail. Thanks to the Netflix series, I've just fallen in love with Julia Quinn's racy Bridgerton universe, but I'm grateful I only had Austen as a teenager. After all, if I'd got my hands on Quinn's novels in the 90s, I might still be in my teenage bedroom, with the curtains drawn. Filling in the gaps in Austen instead forced me to learn how to invent sex scenes – and eventually helped me to write my first novel, Insatiable.
Information about this newsletter and the firstwriter.com site.
Resources for writers
Go to firstwriter.com for the following invaluable resources for writers:
Advertise
To advertise on this newsletter for as little as $30 / £20 click here
Submit
To submit articles, news items, press releases, or any other items of interest to writers, click here
This newsletter has been compiled by firstwriter.com and is protected by copyright. It may not be copied, forwarded, or otherwise distributed in whole or in part without firstwriter.com's written consent.
While every effort is made to ensure that all information contained within this newsletter is accurate, readers are reminded that this information is provided only as a list of potential leads that the reader should follow up with his or her own investigations. Unless otherwise stated, firstwriter.com is not associated with and does not endorse, recommend, or provide any assurances relating to any of the organisations, events, persons or promotions contained within this newsletter, and cannot be held responsible for any loss incurred due to actions taken in relation to information provided. Inclusion does not constitute recommendation.
Please do not reply to this email. The address from which this has been sent is not capable of receiving emails and sending an email to it may cause your subscription to stop. If you have any queries or require any assistance please contact us by going to https://www.firstwriter.com/contact_us.shtml
© firstwriter.com 2021