Writers' Newsletter
Issue #214
January 2021
Some of this month's news for writers from around the web.
Amazon.com and 'Big Five' publishers accused of ebook price-fixing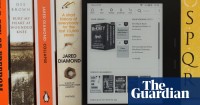 theguardian.com – Saturday January 16, 2021
Amazon.com and the "Big Five" publishers – Penguin Random House, Hachette, HarperCollins, Macmillan and Simon & Schuster – have been accused of colluding to fix ebook prices, in a class action filed by the law firm that successfully sued Apple and the Big Five on the same charge 10 years ago.
The lawsuit, filed in district court in New York on Thursday by Seattle firm Hagens Berman, on behalf of consumers in several US states, names the retail giant as the sole defendant but labels the publishers "co-conspirators". It alleges Amazon and the publishers use a clause known as "Most Favored Nations" (MFN) to keep ebook prices artificially high, by agreeing to price restraints that force consumers to pay more for ebooks purchased on retail platforms that are not Amazon.com.
The lawsuit claims that almost 90% of all ebooks sold in the US are sold on Amazon, in addition to over 50% of all print books. The suit alleges that ebook prices dropped in 2013 and 2014 after Apple and major publishers were successfully sued for conspiring to set ebook prices, but rose again after Amazon renegotiated their contracts in 2015.
Writing awards, competitions and opportunities in 2021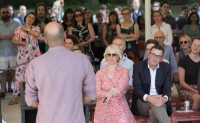 artshub.co.uk – Wednesday January 13, 2021
Writers, could be this be the year you win that big prize or crack a prestigious publication? If you are thinking of entering a writing prize or competition in 2021 then populate your calendar with these prizes and opportunities.
Please note that some opportunities are listed based on when submission deadlines are open or closed, while other awards are listed by the date on which winners are announced.
Writers' Handbook 2021 - Out Now!
Over 3,000 markets for writers
Includes literary agents, publishers, and magazines
40% cheaper than Writers' Market and over 50% cheaper than the Writers' & Artists' Yearbook
Available both in print and soon as an ebook
Five things we learned from Marian Keyes' first writing masterclass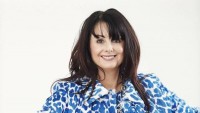 irishexaminer.com – Wednesday January 13, 2021
Nestled in among a crowd of thousands, it seemed like most of Ireland attended Marian Keyes' first 'how-to' class on novel writing last night, a clear sign that 'novel writing' is the banana bread of Lockdown 3.
It was a giddy, gig-like atmosphere, with friendships formed in the comments and one or two wise-guys causing hysteria among the masses while 'teacher' wasn't looking (see Dublin singer CMAT asking Keyes if she "ever considered writing a book about a very famous popstar from Dublin" for an example). It was an experience that was an utter salve to the bleak January weather and the heart-wrenching headlines we've been seeing since Christmas, which is exactly why Keyes chose to share her insights and tips into a creative outlet so many people are intimidated by.
Keyes is sharing a free four-week course on the basics of novel writing, from plot to characters and dialogue plus everything in between. It takes place every Monday at 7.30pm live on her Instagram page, with a catch-up video shared on YouTube soon after. She will also be sharing weekly challenges; this week our homework is to write 500 words a day based on her writing prompts.
A selection of the new listings added to firstwriter.com this month.
New Magazine Listing

firstwriter.com – Wednesday January 13, 2021
A lifestyle art publication that encourages deep analysis and thought, pushing for progressive change and identification.
New Literary Agent Listing: Anna Webber

firstwriter.com – Friday January 8, 2021
Represents both fiction and non-fiction, with a special focus on literary fiction and voice-driven non-fiction. She is open for submissions, but can only take on a small number of new clients per year.
New Literary Agent Listing: Michael Signorelli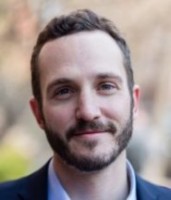 firstwriter.com – Thursday January 7, 2021
Oversees a list of literary and commercial fiction as well as nonfiction spanning nature, science, adventure, current affairs, sports, and cultural history.
Some of this month's articles for writers from around the web.
JK Rowling's drama with the man who discovered her is one of many rows writers have had with their agents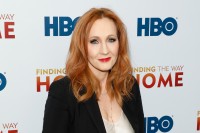 inews.co.uk – Wednesday January 13, 2021
When authors become successful, they usually spend a good deal of their launch-party speech thanking their literary agent for believing in them when they were starting out and for finding them a publisher, and listing them high on their novel's page of acknowledgments.
The agent's role as a writer's champion and negotiator can often result in close relationships that last years – but also intense disputes when an author moves on.
How to start writing in 2021 – tips from those who do it themselves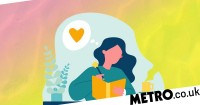 metro.co.uk – Thursday January 7, 2021
So, you want to start writing in 2021? Perhaps it's always been your dream to write a novel and leave a permanent literary mark on the world? Or maybe you're simply looking for a new hobby to try in 2021 and this January lockdown seems like an ideal time to start. You might have been putting it off for a while because you're simply clueless on how to go about writing a novel, non-fiction or short stories – or it could be the idea of starting that you're finding overwhelming. Whatever your situation, there are some simple tips to keep in mind to get you on your way. We've asked those who have written their own books – both fiction and non-fiction – to give shed light on how to get started and the important things to bear in mind. Here's what three authors had to say…
The Writer's Desk: Off-beat advice to improve your writing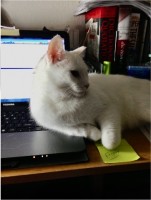 myedmondsnews.com – Thursday January 7, 2021
Happy New Year. Hopefully you've adjusted to the new normal, found your rhythm, and are able to write again. Below are some uncommon tips I use when the words won't flow.
Look for ideas on Post Secrets
In order for a story to captivate your audience the stakes must be high. Everyone has secrets, and you'll find plenty of high-stake ideas from other people's secrets. On PostSecret, people anonymously mail-in their written confessions on a postcard, and selected secrets are posted on the web page. Many of the secrets shared are heartbreaking, yet also demonstrate resilience. For example, "I am so poor that when I'm driving, I actually look for places that would be good to live in if I ever became homeless. I have chosen six different spots." Other great sources for ideas are Humans of New York, Story Corps, and Subway Therapy. All of these projects have books associated with them.
Information about this newsletter and the firstwriter.com site.
Resources for writers
Go to firstwriter.com for the following invaluable resources for writers:
Advertise
To advertise on this newsletter for as little as $30 / £20 click here
Submit
To submit articles, news items, press releases, or any other items of interest to writers, click here
This newsletter has been compiled by firstwriter.com and is protected by copyright. It may not be copied, forwarded, or otherwise distributed in whole or in part without firstwriter.com's written consent.
While every effort is made to ensure that all information contained within this newsletter is accurate, readers are reminded that this information is provided only as a list of potential leads that the reader should follow up with his or her own investigations. Unless otherwise stated, firstwriter.com is not associated with and does not endorse, recommend, or provide any assurances relating to any of the organisations, events, persons or promotions contained within this newsletter, and cannot be held responsible for any loss incurred due to actions taken in relation to information provided. Inclusion does not constitute recommendation.
Please do not reply to this email. The address from which this has been sent is not capable of receiving emails and sending an email to it may cause your subscription to stop. If you have any queries or require any assistance please contact us by going to https://www.firstwriter.com/contact_us.shtml
© firstwriter.com 2021