Writers' Newsletter
Issue #210
September 2020
A Few Amateur Goofs to Avoid
By G. Miki Hayden
Instructor at Writer's Digest University online and private writing coach
firstwriter.com – Tuesday September 1, 2020
Your novel won't be rejected just because the red flag is raised that you're an amateur; however, the clues that you don't know the rules of the road won't endear you to agents, and unless the writing is otherwise good and the concept extraordinary, you may not be invited to join the agency gang. Have a read below to find out what errors to watch for.
1. Forget the prologue. Oh, yes, you might want to start the story with an out-of-sequence bang. So, fine, do just that, but be sure the setup is absolutely necessary, and make the preliminary piece short and explosive. And for goodness sake, don't call it a prologue. Make that opening the first scene in chapter one, or don't call it anything. Simply use a date or location as a title. Common wisdom these days says that readers don't like prologues—don't trust them, and won't read them. OK. Bow to the ones you want as your audience: no prologue.

2. Don't rush through the scenes, but let each have full impact—on the first draft. You're going to edit later on. Give yourself enough material to think about and work with. But also be aware that what you're writing must have impact and not be too worked over. Write the scene, and say what you need to say, advance the ideas you need to advance, and drop in whatever information—and then move on to the next scene. (Don't be boring.)

3. Don't cram all the information you have into the start—and don't begin with all 10 of your characters. While you want to open quickly with a strong setup, you don't want to confuse your readers. Don't give the entire background of the story right away. Introduce us to the backstory and the characters little by little. When you finally do arrive at the prior happenings—now that readers know the protagonist and a little of the events—let what happened earlier be a surprise so startling that the agent, editor, and eventual readers gasp in astonishment. Who did what with whom? Oh my goodness.
4. Unless you really are writing a comic story, don't try to be witty all the time. Let readers take the story seriously. The seriousness of the tone will make the novel more meaningful. (And will sell for more than a tale filled with constant sarcasm.)

5. Don't tell us again. While you can remind readers on page 120 of some small fact that you first mentioned on page 10, don't hit us over the head with what you've already told readers a couple of times. Readers will remember, even if they put the book down for a few days.

6. Build layers into your story. Don't treat readers as if they were stupid. Give them some ideas to puzzle over—character weirdness and motivation (why did he?...) Even though you might, indeed, reveal the secret to the motivation later on, you can be subtle. You don't have to be obvious or shine a light above each sophisticated tell you think so clever.
7. The biggest amateur goofs are in the writing itself. Agents can tell if you're an amateur if your word use is wrong in various respects—for instance if you say, "I'm going to lay down" when you mean, "I'm going to lie down."
8. Ratchet up the level of your wording. While you definitely don't want to use the most difficult words you can drag out of the thesaurus, you also want to choose a word that has a bit of substance or punch. Moreover, don't start sentences with an undefined "it" as the subject, and don't make phrases such as "there was" and "there were" your subject and verb. Also "get" and its forms are overused, weak words. Write, "he returned" for "he went back" unless you need "he went back" to vary the wording. And please do vary the wording. Watch for repeats, and change one of the instances of the repeated word or phrase.
8. Punctuate correctly. Punctuation has rules. Find out what they are and follow them—if you can. For some reason, punctuation seems as complex as nuclear physics to many would-be writers, though the science of punctuation isn't all that demanding. Still, punctuation can also be an art that sometimes requires deep consideration to apply. Start with the science, and then you'll have the underpinning for the more artistic choices. (A $2 download for US punctuation, https://www.smashwords.com/books/view/120620 )
Character Creation
Another area in which lack of skill will show up is in the depiction of your characters. That's a part of the writer's job requiring observation in the real world and is the backbone of the writer's actual task. A would-be author who doesn't know the vagaries and variations of humanity will be hard put to create characters that intrigue or enlighten. You will need not only to study psychology but to study humans as they pass by. Add some years to your scrutiny in order to deepen and mellow what you think you know.
9. As you write, you want to make your characters consistent. You can make notes somewhere—I like pen and paper because I don't need to leave my file to jot down a remark in another file. Then, as you're writing the story, you can refer to your list and see if you've recalled that Jane used to live in San Francisco and has a dog named Darryl. Moreover, you can see if you've addressed issues or resolved inconsistencies.

10. While new writers may fill in the profiles suggested here and there to create characters—and you can do that, no problem—most more-practiced authors don't seem to need such exercises. You can try writing without being prodded by questions such as, Where did your character go to school? What is her biggest disappointment? I think if you create a character in that way, you might wind up with someone on the page who doesn't have a lot of authenticity. Let your characters be who they are, people with flaws, like the rest of us, and mostly good intentions—or not—depending on what you're trying to develop. But write them on the page as you imagine them, and see how they relate to the other characters and how their environment brings out their personalities. You know people and can mix and match for innovation's sake.
If you become stuck, you might try writing a journal entry from the character's point of view. You might spend your day asking, how would my protagonist, John, react to that?
My best advice is to write and let the writing of your people—and everything else, really—flow.
---
About the Author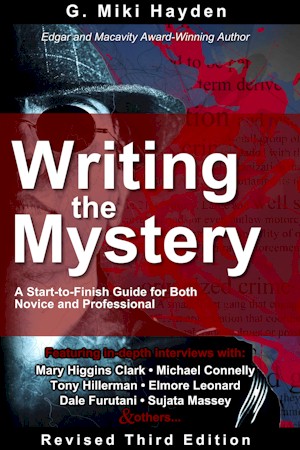 G. Miki Hayden is the author of the award-winning guide for mystery writers, Writing the Mystery: A Start-to-Finish Guide for Both Novice and Professional, available now from JP&A Dyson.
"Whatever your habitual errors are, punctuation, writing style, or even not understanding what the agents/editors are looking for, if you'd like to correct your flaws, take a class with me at Writer's Digest: https://www.writersonlineworkshops.com/. Or for some less-expensive guidance, you might want to download The Naked Writer for your Kindle at Amazon. Yes, I work with clients privately. Find me on Facebook."
G. Miki Hayden always has a new class starting at Writer's Digest. The feedback she gives is personal, thorough, and actionable.
https://www.facebook.com/GMikiH1/
Some of this month's news for writers from around the web.
Foundry Literary + Media Co-Founder Yfat Reiss Gendell Exits To Form YRG Partners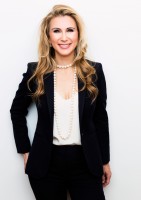 deadline.com – Friday September 18, 2020
Foundry Literary + Media co-founder Yfat Reiss Gendell has left the New York book agency to form YRG Partners. She leaves with agents Tanusri Prasanna, Peter Steinberg and Adriann Ranta Zurhellen to launch an agency that will focus on representing publishing rights for writers and consumer brands.
Gendell said the agency will partner with a series of existing and new private equity firm relationships, each active in intellectual property and consumer brand development, to match-make between clients and the investment community, and to create unconventional opportunities that work alongside or independent of existing publishing models. Gendell has represented clients' publishing rights, typically along with managers, and often as the agency of record for writers who are also represented at other agencies for screenwriting. Gendell will bring that formula to the new agency.
Writers' Handbook 2021 - Out Now!
Over 3,000 markets for writers
Includes literary agents, publishers, and magazines
40% cheaper than Writers' Market and over 50% cheaper than the Writers' & Artists' Yearbook
Available both in print and soon as an ebook
Story of 'bloodthirsty unicorns' brings debut author record publishing deal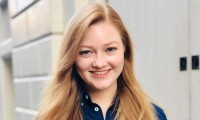 theguardian.com – Thursday September 17, 2020
A 28-year-old first-time author from Canterbury has landed what is believed to be the world's largest ever book advance for a debut children's writer, with a fantasy series about "bloodthirsty unicorns".
Annabel Steadman, writing as AF Steadman, was paid a "major" seven-figure sum by Simon & Schuster this week, following a hotly contested multi-publisher auction for three books in her fantasy adventure series for children, Skandar and the Unicorn Thief. Set in a world where unicorns are deadly, and can only be tamed by the rider who hatches them, the series follows Skandar Smith, who is preparing to become a unicorn rider. When the most powerful unicorn in the world is stolen by a mysterious figure, becoming a rider becomes a lot more complicated than Skandar ancitipated.
"Unicorns don't belong in fairytales; they belong in nightmares," writes Steadman as the series opens. The unicorns in her books are "not at all like the unicorns we know in shops, these fluffy unicorns with rainbows, they're different and exciting and magical but also dangerous," she says.
Simon & Schuster, which will publish the first book in the series in spring 2022, said the deal was believed to be record-breaking for a debut children's author. Sony Pictures has also signed an "aggressive" seven-figure deal for the feature film rights in the series, which is aimed at readers of nine and over.
PW Star Watch 2020 Honorees Named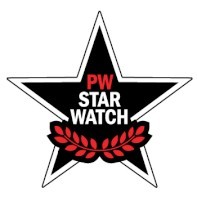 publishersweekly.com – Wednesday September 16, 2020
Publishers Weekly and Frankfurter Buchmesse have named 40 publishing professionals as honorees for PW Star Watch 2020, the annual publishing and bookselling award now in its sixth year. Honorees hail from the U.S. and Canada, and were selected from the ranks of the Big 5 publishers as well as independent and university presses, literary agents, booksellers, and other industry and related organizations.
Because of the Covid-19 pandemic, 2020 also marks several firsts for the awards. This year, a charitable component was added to the program, and will benefit the Book Industry Charitable (Binc) Foundation, which provides financial support to booksellers. In another departure from previous years, the celebration, usually held in a downtown Manhattan locale, will be a virtual celebration free and open to all, and will be held on October 13 at 5 p.m. The five honorees selected as finalists will speak, and one Superstar will be announced by Jim Milliot, Publishers Weekly's editorial director, and Erin Cox, Frankfurter Buchmesse's U.S. publicist. As in past years, the Superstar will be invited to the virtual Frankfurter Buchmesse 2020 as well as awarded a sponsored trip to Frankfurter Buchmesse 2021.
A selection of the new listings added to firstwriter.com this month.
New Literary Agency Listing: ASH Literary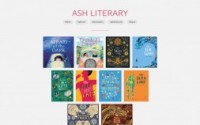 firstwriter.com – Wednesday September 9, 2020
Actively seeking creators working across picture books through to Young Adult, including graphic novels.
New Publisher Listing: City Limits Publishing

firstwriter.com – Monday September 7, 2020
A Tennessee-based publishing company that helps authors find voice, develop writing and storytelling abilities, and publish works.
New Literary Agent Listing: Jane von Mehren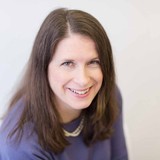 firstwriter.com – Wednesday September 16, 2020
Interested in narratives in the areas of business, history, memoir, popular culture and science, books that help us live our best lives, literary, book club, and historical fiction.
Some of this month's articles for writers from around the web.
Why are cliches in writing so bad?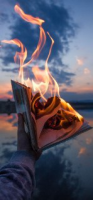 authorlink.com – Tuesday September 1, 2020
Writing is a craft that requires constant improvement, whether you are a beginner working to develop their first story or a seasoned author with many accomplishments under their belt.
Among other aspects, writing without cliches is one of the vital skills prospective essayists and novelists have to master before they start to consider publishing their works. If you're struggling with this challenge and feel insecure about your texts, you can easily avoid cliches in writing in 6 simple and actionable steps.
But first, let's talk about what cliches are, why you should steer away from them, and which ones are the most common (and, therefore, the ones you should be on the lookout for the most).
Why are cliches in writing so bad?
Cliché (past passive participle form of the French word clicher, referring to a stereotype) is a word or a phrase used so often in writing and speech that they're no longer appealing or effective.
Magazine Rejections and Learning to Love the Hate

splicetoday.com – Tuesday August 25, 2020
Many years ago, an editor at The Chicago Quarterly Review sent me one of the most colorful rejections I've gotten from a magazine: "I can't think of a single person who'd want to spend thirty seconds with these morons," meaning the characters in my short story but also, in a way, me.
It was a story about falling in love with a stripper in Missoula, titled "The Machinery Above Us," and Eclipse Magazine took it some time after that. There were graphic parts in it and I noticed that the rejections came most fluidly from the Ivy and Ivy-adjacent literary journals on my submission A-list. The Partisan Review, The Paris Review, Doubletake, Story, and Boulevard rejected it with a quickness. They seemed to find the material distasteful.
Start Preparing for NaNoWriMo Now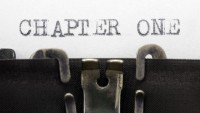 lifehacker.com – Saturday August 22, 2020
Even under normal circumstances, early planning for major events is critical to their success. This year, of course, we are in far from ordinary circumstances, which makes it that much more important for writers to begin planning for National Novel Writing Month (or NaNoWriMo, for short—NaNo, for even shorter) right now.
A couple years (decades?) ago, an amazing colleague spelled out a game plan for succeeding at the challenge of writing a 50,000-word novel draft within the month of November. But like most structured plans, it takes time to get into a groove and properly form a habit. NaNoWriMo should be treated no differently. It may sound easy to some—you're just writing 1,667 words per day, not training for a marathon—but take it from someone's who's done both: the preparation involved in both is, in many ways, is quite similar.
Information about this newsletter and the firstwriter.com site.
Resources for writers
Go to firstwriter.com for the following invaluable resources for writers:
Advertise
To advertise on this newsletter for as little as $30 / £20 click here
Submit
To submit articles, news items, press releases, or any other items of interest to writers, click here
This newsletter has been compiled by firstwriter.com and is protected by copyright. It may not be copied, forwarded, or otherwise distributed in whole or in part without firstwriter.com's written consent.
While every effort is made to ensure that all information contained within this newsletter is accurate, readers are reminded that this information is provided only as a list of potential leads that the reader should follow up with his or her own investigations. Unless otherwise stated, firstwriter.com is not associated with and does not endorse, recommend, or provide any assurances relating to any of the organisations, events, persons or promotions contained within this newsletter, and cannot be held responsible for any loss incurred due to actions taken in relation to information provided. Inclusion does not constitute recommendation.
Please do not reply to this email. The address from which this has been sent is not capable of receiving emails and sending an email to it may cause your subscription to stop. If you have any queries or require any assistance please contact us by going to https://www.firstwriter.com/contact_us.shtml
© firstwriter.com 2020