Writers' Newsletter
Issue #195
June 2019
Is Small Press for You?
By G. Miki Hayden
Instructor at Writer's Digest University online and private writing coach
firstwriter.com – Sunday June 2, 2019
Manuscript finished, hat in hand, we all yearn to sell to Random House. But while the big guys demand "breakthrough" potential, most of us write mid-list or niche. Therefore, though aiming straight for the top, we might want to keep in mind independent imprints.
One writer I know explains her delight at being a small press author. "I have instant access to my publisher and no middleman telling me what and how to write. I do as much PR as my own retiring personality dictates, and I don't feel pressured."
Another friend and small press author who has published different series with five independent presses told me, "I like the publisher knowing my name. I like being able to get to the editor or cover artist when I don't agree with a choice, and being able to tell the owner when I still don't agree. I like having input into everything from blurbs and design to delaying a publication date for a good business purpose. I like the fellowship between a small press's authors."
Sometimes mainstream writers go with small press for other reasons. One large-press published author who has gone rogue clarified. "I want to show that writers can have range." And one mid-lister,, stranded by the majors, simply wanted to keep her series characters in action.
Other pluses in choosing the alternative press world include: 1. They accept newer writers. 2. You (probably) won't need an agent. 3. They'll often publish the book more quickly than the mainstream will. 4. They have more invested in each author on a prorated basis and give emotional/moral and sometimes even promotional support.
Of course, in submitting to and signing with a small press, we have to be realistic and protect ourselves. We should first evaluate the catalog and see if we'll be in fairly decent company. Then we should read up on contracts before assessing the contract thoroughly and rejecting clauses or even entire contracts that don't seem fair. We should also search the internet for this particular press and what its reputation is. And the bottom line to remember? We should never agree to co-publish the book or to buy a certain number of copies once the title is in print. (Self-publishing is a different topic entirely.)
When we turn to the independent press, we don't know what the outcome will be—five books sold with a resulting check for $13, or multiple kudos and awards. I've had lots of things happen with independent press, myself—a book out in its first week when the publisher closed its doors, a publisher who mistakenly destroyed the printed copies in the warehouse, a publisher who stopped answering authors—and more.
Sure, we all want to sell to HarperCollins, but that's not ever as simple as it sounds. Having a book in print is fun, nonetheless—even if the publisher has a less-well-known name.
Come take a class with me at Writer's Digest online university: https://www.writersonlineworkshops.com/. And buy a copy of my award-nominated Writing the Mystery: A Start to Finish Guide for Both Novice and Professional .
---
About the Author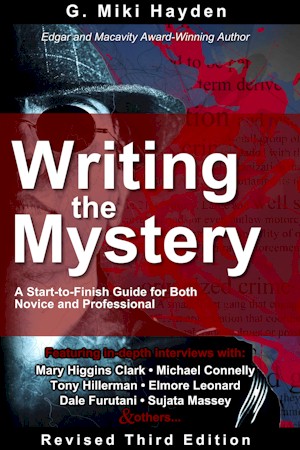 G. Miki Hayden is the author of the award-winning guide for mystery writers, Writing the Mystery: A Start-to-Finish Guide for Both Novice and Professional, available now from JP&A Dyson.
"Whatever your habitual errors are, punctuation, writing style, or even not understanding what the agents/editors are looking for, if you'd like to correct your flaws, take a class with me at Writer's Digest: https://www.writersonlineworkshops.com/. Or for some less-expensive guidance, you might want to download The Naked Writer for your Kindle at Amazon. Yes, I work with clients privately. Find me on Facebook."
G. Miki Hayden always has a new class starting at Writer's Digest. The feedback she gives is personal, thorough, and actionable.
https://www.facebook.com/GMikiH1/
Some of this month's news for writers from around the web.
David Nobbs comedy writing prize opens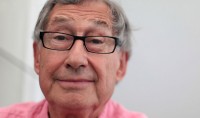 chortle.co.uk – Monday June 10, 2019
Entries have opened for this year's comedy writing bursary set up to commemorate Reggie Perrin author David Nobbs.
The contest is aimed at those early in their writing career – but entrants must already have a broadcast credit for their written material and accompany their entry with a 500-word statement of intent, describing their writing career goals.
Writers' Handbook 2021 - Out Now!
Over 3,000 markets for writers
Includes literary agents, publishers, and magazines
40% cheaper than Writers' Market and over 50% cheaper than the Writers' & Artists' Yearbook
Available both in print and soon as an ebook
Paradigm Taps Lit Agents Ryan Saul & Katt Riley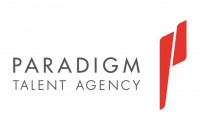 deadline.com – Friday June 7, 2019
Paradigm has hired Ryan Saul in their Motion Picture Literary department, and Katt Riley in their TV lit section. Both will be based out of the LA headquarters.

Saul's clients include directors Wes Ball; his producing partner Joe Hartwick, Jr.; Oscar-nominated animation director Tim Reckart; Golden Globe-nominated director Klaus Haro; and award-winning commercial directors Henry Hudson and Gevorg Karensky.
Kate Shaw to launch new literary agency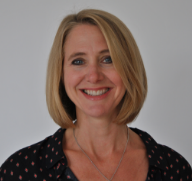 thebookseller.com – Thursday June 6, 2019
Kate Shaw is leaving The Viney Shaw Agency to set up her own literary agency next month.
The Shaw Agency will be launched on 1st July and Shaw will take her existing client list which includes novelists Isabel Ashdown, Lesley Lokko and Susan Elliot Wright, journalists Ian Cobain and Alex Crawford and children's novelists Fleur Hitchcock, Vashti Hardy, Alan MacDonald, James Nicol and Holly Smale with her.
An agent since 2001, Shaw worked at Aitken Alexander Associates before joining The Viney Agency in 2009. She became director in 2017 and the firm was renamed The Viney Shaw Agency.
A selection of the new listings added to firstwriter.com this month.
New Literary Agency Listing
firstwriter.com – Wednesday May 29, 2019
Handles: Fiction; Nonfiction; Poetry; Reference; Scripts
Areas: Adventure; Autobiography; Criticism; Drama; Fantasy; Romance; Sci-Fi; Suspense; Thrillers; Women's Interests
Markets: Adult; Children's; Family; Youth
Treatments: Commercial; Contemporary; Cynical; Dark; Experimental; In-depth; Light; Literary; Mainstream; Niche; Popular; Positive; Progressive; Satirical; Serious; Traditional
A literary agency that started in the heart of Chiswick. The managing director is a former bookseller and bookshop manager. You can read more on the website.
All genres are welcome. We look forward to hearing from you!
New Magazine Listing
firstwriter.com – Thursday June 13, 2019
Publishes: Poetry;
Markets: Adult;
Preferred styles: Literary
Online magazine accepting submissions of poetry year-round. Submit up to six poems in .doc or .docx format, by email.
New Publisher Listing
firstwriter.com – Tuesday June 11, 2019
Publishes: Fiction; Nonfiction;
Markets: Adult;
Preferred styles: Literary
New York City-based independent press specialising in high-quality literary fiction and nonfiction. Send submissions by post or email. See website for full guidelines.
Some of this month's articles for writers from around the web.
How to write a "good" bad sex scene: the ins and outs of erotic fiction, in Norwich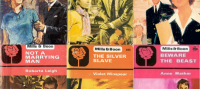 newstatesman.com – Thursday June 13, 2019
Women are better at writing sex scenes than men, and it's thought that this is because men are afraid of being nominated for the Bad Sex Award. The fear of winning it puts them off so much, they write badly. The novelist Sarah Hall counted scores of "he took her from behinds" in men's novels when she judged the Booker prize.
Men also might be shy to bare their fantasies, resulting in flat or portentous language, while women, for myriad reasons political, social and psychological, have always relied more upon a fantasy life, so are better at it.
Why Does Writing Suck?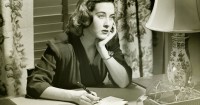 thecut.com – Tuesday June 11, 2019
It is rare, in this day and age, to see a good tweet on the internet, but I did love this one, from New York Times writer Erin Griffith, which includes a graph she designed to depict the dramatic ups and downs of a writer's self-esteem, which are entirely dependent upon the stage of the writing/editing process they're in. There is the ecstatic high in submitting a draft to one's editor, and the inevitable gloom that follows the first round of edits received. Writing may not be the only profession subject to such wildly variable morale, but to hear writers tell it, there's simply nothing worse. As Dorothy Parker once said (according to the internet, anyway), "I hate writing, but I love having written."
What Is J.K. Rowling's Net Worth?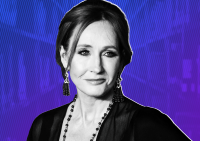 thestreet.com – Monday June 10, 2019
Back when she first obtained a literary agent, J.K. Rowling was told she'd never be able to make money writing children's books. More than two decades later, she remains the wealthiest living writer.
J.K. Rowling has been famous since publication by Scholastic Corp.'s Arthur A. Levine Books imprint of "Harry Potter and the Sorcerer's Stone," her first book about the young Hogwarts School of Witchcraft and Wizardry student Harry Potter in 1998, with an initial print run of 50,000 copies. She has since published seven Harry Potter books, and according to Scholastic, more than 500 million copies of Harry Potter books have been sold worldwide.
Information about this newsletter and the firstwriter.com site.
Resources for writers
Go to firstwriter.com for the following invaluable resources for writers:
Advertise
To advertise on this newsletter for as little as $30 / £20 click here
Submit
To submit articles, news items, press releases, or any other items of interest to writers, click here
This newsletter has been compiled by firstwriter.com and is protected by copyright. It may not be copied, forwarded, or otherwise distributed in whole or in part without firstwriter.com's written consent.
While every effort is made to ensure that all information contained within this newsletter is accurate, readers are reminded that this information is provided only as a list of potential leads that the reader should follow up with his or her own investigations. Unless otherwise stated, firstwriter.com is not associated with and does not endorse, recommend, or provide any assurances relating to any of the organisations, events, persons or promotions contained within this newsletter, and cannot be held responsible for any loss incurred due to actions taken in relation to information provided. Inclusion does not constitute recommendation.
Please do not reply to this email. The address from which this has been sent is not capable of receiving emails and sending an email to it may cause your subscription to stop. If you have any queries or require any assistance please contact us by going to https://www.firstwriter.com/contact_us.shtml
© firstwriter.com 2019