Writers' Newsletter
Issue #189
December 2018
Paragraphing—Yes, You Heard Me
By G. Miki Hayden
Instructor at Writer's Digest University online and private writing coach
firstwriter.com – Wednesday December 12, 2018
I wouldn't think paragraphing could be a mysterious business, but apparently so.
I wish I had an electronic rubber stamp that said, "Break your paragraphs", because writers need to do exactly that. My students, in particular, need to do just that.
Oh, and the novel I'm editing now—the complex cyberpunk novel with futuristic wording—yes, needs paragraph breaks.
Strangely, a 250-word paragraph is not too inviting to readers. Well, let me mention here that the length of a page in print is traditionally considered to be 250 words. How good does a page look without a paragraph break? Such a page looks... bad. It looks intimidating. It looks unreadable. It looks grey. Such a page has no white space.
Plus, I've seen much longer paragraphs—350 words, say... That's solid print.
Break your paragraphs.
Break your paragraphs for each new speaker. But you know that. However, a recent student of mine apparently missed that day in school.
We're trying to help our readers read. Break your paragraphs.
And then again, where should we break a paragraph, other than for each different speaker?
In truth, you'll find plenty of opportunities. Trust me on that. You can break a paragraph with a change of subject, or...when a break seems reasonable. Reasonable is good enough because we want to break our paragraphs and have a page with some white space, a page that attracts the reader.
Break, and perhaps give some transition at the start of the new paragraph.
Short paragraphs say: Read me. I won't bog you down or ask more of you than you're willing to give.
I wonder about writers who don't care what the reader thinks or about the burden being put on the reader. Does narcissism impress? Sometimes, it does. But generally speaking, good writing manners count.
Break your paragraphs.
I love to give writing advice—and here's some for mystery (and other genre) writers: https://tinyurl.com/ya4n939h . I won an award for this a few years back. This is a third edition.
---
About the Author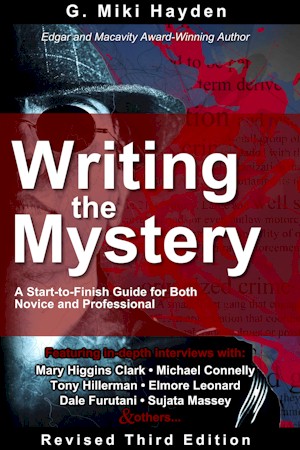 G. Miki Hayden is the author of the award-winning guide for mystery writers, Writing the Mystery: A Start-to-Finish Guide for Both Novice and Professional, available now from JP&A Dyson.
"Whatever your habitual errors are, punctuation, writing style, or even not understanding what the agents/editors are looking for, if you'd like to correct your flaws, take a class with me at Writer's Digest: https://www.writersonlineworkshops.com/. Or for some less-expensive guidance, you might want to download The Naked Writer for your Kindle at Amazon. Yes, I work with clients privately. Find me on Facebook."
G. Miki Hayden always has a new class starting at Writer's Digest. The feedback she gives is personal, thorough, and actionable.
https://www.facebook.com/GMikiH1/
Some of this month's news for writers from around the web.
Eleventh Annual Papatango New Writing Prize Opens For 2019 Submissions
broadwayworld.com – Thursday December 6, 2018
The Papatango New Writing Prize, now in its eleventh year, opens for submissions today, 6 December 2018, until 9pm on 17 February 2019.
The Papatango New Writing Prize was the UK's first - and remains the only annual - opportunity guaranteeing a new writer a full production, publication by Nick Hern Books, a royalty of 10% of the gross box office, and a £6000 commission with full developmental support for a follow-up play.
Writers' Handbook 2021 - Out Now!
Over 3,000 markets for writers
Includes literary agents, publishers, and magazines
40% cheaper than Writers' Market and over 50% cheaper than the Writers' & Artists' Yearbook
Available both in print and soon as an ebook
Children's Publisher Kickstarts Its Book-for-Book Promise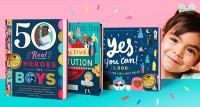 publishersweekly.com – Sunday December 16, 2018
The brand-new California children's publisher Bushel & Peck Books has raised more than $35,000 from nearly 400 backers on Kickstarter this month, inching toward the start-up's goal of raising $75,000 to help produce its first season of children's books. Originally, the campaign was scheduled to end on December 20, but the publisher decided this week to transition from a 30-day campaign window to a 60-day window on the crowdfunding platform. The Kickstarter campaign introduced the new publisher to the world, and the funds will jump-start its book production.
Big Publishers Work On Getting Their Houses in Order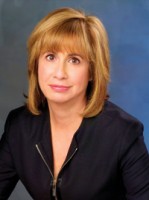 publishersweekly.com – Sunday December 16, 2018
After accumulating assets, it is not unusual for publishers to look for ways to manage those properties more effectively. Such was the case again in 2018, especially late in the year when two of the Big Five trade publishers made significant adjustments. The most wide-ranging realignment was the merger of the Crown Publishing Group into the Random House Publishing Group. The reorg, announced in October, put both groups under Random House head Gina Centrello, with Crown president and publisher Maya Mavjee leaving the company at the end of the year. On December 7, Centrello announced how Crown will be structured as part of Random House.
A selection of the new listings added to firstwriter.com this month.
New Publisher Listing
firstwriter.com – Friday December 14, 2018
Publishes: Fiction; Nonfiction;
Areas include: Autobiography; Travel;
Markets: Adult
Publishes fiction, travel and memoir. Welcomes book proposals and queries from both authors and agents. See website for full guidelines.
New Literary Agency Listing
firstwriter.com – Thursday December 6, 2018
Handles: Fiction; Nonfiction
Markets: Adult
Treatments: Commercial; Literary
See website for agent bios and individual contact details, then submit to one by email only. See website for full guidelines.
New Magazine Listing
firstwriter.com – Monday December 3, 2018
Publishes: Fiction;
Areas include: Fantasy; Sci-Fi;
Markets: Adult; Youth;
Preferred styles: Commercial; Contemporary; Experimental; Mainstream; Niche; Popular; Satirical
This magazine is about fiction that isn't fit for "them". What do I mean by "them"? Who in particular are "they"? They are the government. They are your parents. They are your teachers. They are everywhere.
Some of this month's articles for writers from around the web.
How Google's Autotype Contradicts Orwell's Advice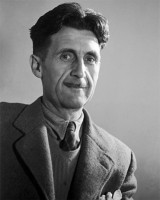 chronicle.com – Friday December 14, 2018
I was composing a Gmail message when I typed "it work..." and Gmail's new Smart Compose algorithm suddenly kicked in for the first time, adding some ghostly gray characters: "...s like a charm." Exactly the phrase I was reaching for! Simply hitting Tab (I guessed that was what to do) approved the suggestion, and the 14 characters were added for me. A tiny part of my day's communication chores delegated to a machine. But then a thought struck me.
Robin Robertson: 'Writing poetry has very little to do with the intellect'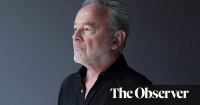 theguardian.com – Saturday December 8, 2018
Robin Robertson is an acclaimed poet who has won all three of the Forward poetry prizes. His latest work, The Long Take, a narrative poem, is set in the years immediately after the second world war. The story unfolds in New York, San Francisco and, most importantly, Los Angeles, and follows Walker, a traumatised D-day veteran from Nova Scotia, as he tries to piece his life together just as the American dream is beginning to fray at its edges. It was shortlisted for the Booker prize and, last month, won the Goldsmiths prize for fiction, awarded to works that "open up new possibilities for the novel form". Robertson also works as an editor at Jonathan Cape, where he publishes, among many others, Michael Ondaatje, Alice Oswald and Adam Thorpe.
Widely Published Author Discusses Art of Writing the 'Tiny Story'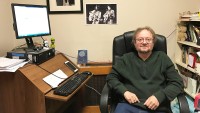 newhaven.edu – Friday December 7, 2018
Jeff Foster is the master of the tiny story. Give him just 200 words – 300 tops – and he'll fashion characters, a plot, and everything that lives within the landscape of a short story.
He'll take an iconic figure and place him in an unusual setting "to humanize him" – like the Dalai Lama at a drive-thru picking up some coffee. "My stories pivot on character," he says.
A lecturer in the University of New Haven's English Department, Foster has published more than 25 flash fiction stories – fictional works of extreme brevity that still offer character and plot development – in highly regarded nanofiction journals and online magazines.
Information about this newsletter and the firstwriter.com site.
Resources for writers
Go to firstwriter.com for the following invaluable resources for writers:
Advertise
To advertise on this newsletter for as little as $30 / £20 click here
Submit
To submit articles, news items, press releases, or any other items of interest to writers, click here
This newsletter has been compiled by firstwriter.com and is protected by copyright. It may not be copied, forwarded, or otherwise distributed in whole or in part without firstwriter.com's written consent.
While every effort is made to ensure that all information contained within this newsletter is accurate, readers are reminded that this information is provided only as a list of potential leads that the reader should follow up with his or her own investigations. Unless otherwise stated, firstwriter.com is not associated with and does not endorse, recommend, or provide any assurances relating to any of the organisations, events, persons or promotions contained within this newsletter, and cannot be held responsible for any loss incurred due to actions taken in relation to information provided. Inclusion does not constitute recommendation.
Please do not reply to this email. The address from which this has been sent is not capable of receiving emails and sending an email to it may cause your subscription to stop. If you have any queries or require any assistance please contact us by going to https://www.firstwriter.com/contact_us.shtml
© firstwriter.com 2018