Writers' Newsletter
Issue #188
November 2018
Vary Sentence Structure
By G. Miki Hayden
Instructor at Writer's Digest University online and private writing coach
firstwriter.com – Saturday November 10, 2018
This past week I edited a novel written in a way meant to emulate the method used by a handful of successful mystery writers.
"He took the stairs down. He walked into the kitchen. He stood at the refrigerator. He got out a pitcher of cold water."
I understood that the author was trying to replicate a sparse, clipped, detailed style that has netted several lucky writing folks both money and fame.
However, in going back to the originals, as I just did using the "Look Inside" function on Amazon, I found that the innovators showed much more fluidity in the writing than this recent crop of followers. I might describe both the trendsetters' style and the imitators' attempts using the same words, but the more inventive work went by the creators' artistic instincts (not to mention an undoubted lot of heavy editing). What is produced by the originators is an effect—and not just a grating one.
Let me also say that I see this same writing approach from any number of naive newcomers who aren't at all aware of what they're doing. They only know how to present short and simple declarative sentences.
So what's wrong with producing one plain sentence after the other with a subject followed by verb?
Easy answer. A repeated sentence structure, as with any number of various recurring elements in a literary work, is simply boring to the ears. Yes, we read with our ears just as if we were listening to music.
In taking up a basic writing strategy, those of us slinging together words for human consumption are called upon to provide variation.
Which of the following reads better?
"He took the stairs down. He walked into the kitchen. He stood at the refrigerator. He got out a pitcher of cold water."
"Jerry took the stars down two at time. In the kitchen, he pulled a pitcher of cold water from the refrigerator. Eager to quench his thirst, he filled a glass to the top and drank."
Vary your sentence structure. Don't bore our ears.
Try this pair to see which you like more:
"Dragging a chair behind him, he went into the drawing room. Listening to the music being played in there, he stopped. Sitting in the chair for a minute, he found himself tapping his toes to the beat."
"Dragging a chair behind him, he went into the drawing room where he stopped and listened to the music being played. He sat for a moment and tapped his toes to the beat."
Vary all types of sentence structures, and when you edit your own work, fiction or nonfiction, listen for whatever elements are repeated—and rewrite.
I love to give writing advice—and here's some for mystery (and other genre) writers: https://tinyurl.com/ya4n939h . I won an award for this a few years back and have updated it in this edition.
---
About the Author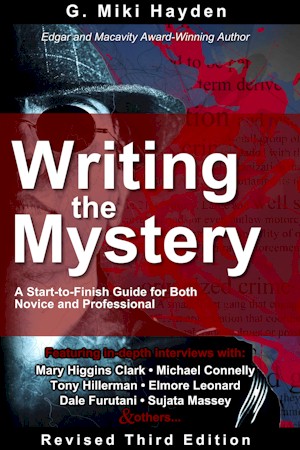 G. Miki Hayden is the author of the award-winning guide for mystery writers, Writing the Mystery: A Start-to-Finish Guide for Both Novice and Professional, available now from JP&A Dyson.
"Whatever your habitual errors are, punctuation, writing style, or even not understanding what the agents/editors are looking for, if you'd like to correct your flaws, take a class with me at Writer's Digest: https://www.writersonlineworkshops.com/. Or for some less-expensive guidance, you might want to download The Naked Writer for your Kindle at Amazon. Yes, I work with clients privately. Find me on Facebook."
G. Miki Hayden always has a new class starting at Writer's Digest. The feedback she gives is personal, thorough, and actionable.
https://www.facebook.com/GMikiH1/
Some of this month's news for writers from around the web.
Lerner Publishing Group Acquires Zest Books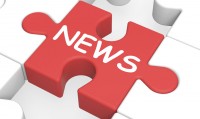 globalbankingandfinance.com – Tuesday November 27, 2018
Lerner Publishing Group announced today the acquisition of Zest Books. Zest Books publishes young adult nonfiction books on entertainment, history, science, health, fashion, and lifestyle advice. Zest Books will operate as an imprint of Lerner Publishing Group. As part of Lerner, Zest will launch at least 10 new titles in 2019, and further expansion of the list is planned future seasons.
YA nonfiction is extremely important and relevant to todays teens, who deserve quality lifestyle advice and who are many times at the forefront of complicated current events. As teens continue to educate themselves and engage, YA nonfiction has become one of the fastest growing genres in publishing, said Hallie Warshaw, publisher and creative director of Zest Books. Lerner will be a great home for Zest Books because it ensures that Zest will continue to publish relevant and compelling YA nonfiction, while providing the support and expertise to become an even larger player in the marketplace.
Writers' Handbook 2021 - Out Now!
Over 3,000 markets for writers
Includes literary agents, publishers, and magazines
40% cheaper than Writers' Market and over 50% cheaper than the Writers' & Artists' Yearbook
Available both in print and soon as an ebook
2019 Eugene S. Pulliam National Journalism Writing Award Guidelines Announced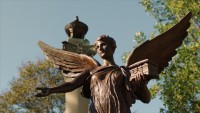 bsu.edu – Tuesday November 27, 2018
Ball State University's Department of Journalism has announced guidelines for the 2019 Eugene S. Pulliam National Journalism Writing Award competition. The award, which is sponsored by the Pulliam family and coordinated by Ball State, honors outstanding writing in United States-based newspapers and magazines. There is no entry fee for the competition, and the winner receives a $1,000 prize and hotel accommodations at Ball State for the annual award ceremony on March 28. Three previous winners of the prestigious Pulliam Award have subsequently won the Pulitzer Prize for journalism.
'Ignore this': Jonathan Franzen's top 10 writing tips get gleefully trolled on Twitter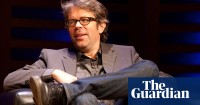 theguardian.com – Friday November 16, 2018
American novelist Jonathan Franzen has drawn the ire of fellow writers, who are mercilessly trolling him following an article in which he lists his 10 writing rules for aspiring novelists.
No stranger to controversy, Franzen often ends up in public spats after media tours for his new books. His most famous was in 2011, when he derided Oprah's book club following her selection of his novel The Corrections – after which Oprah disinvited Franzen from appearing on her show.
This week Franzen published a new book of essays, The End of the End of the Earth.
Franzen's 10 rules, published on Lithub, include: "You have to love before you can be relentless", "you are more sitting still than chasing after", "It's doubtful that anyone with an Internet connection at his workplace is writing good fiction", and one that has particularly drawn the ire of library lovers: "When information becomes free and universally accessible, voluminous research for a novel is devalued along with it."
A selection of the new listings added to firstwriter.com this month.
New Literary Agency Listing
firstwriter.com – Friday November 23, 2018
Handles: Nonfiction
Markets: Adult
Treatments: Commercial
Specialises in commercial nonfiction. Particularly interested in bold female voices. Send query by email.
New Publisher Listing
firstwriter.com – Tuesday November 6, 2018
Publishes: Fiction
Areas include: Romance
Markets: Adult
Preferred styles: Contemporary; Light; Positive
Publishes wholesome contemporary romances set in small towns and close-knit communities. Interested in feel-good stories with happy endings. No explicit or behind-closed-doors sex, nudity, pre-marital sex, graphic violence, religious, paranormal, or heavy suspense. Submit via online submission system.
New Magazine Listing
firstwriter.com – Monday November 5, 2018
Publishes: Essays; Fiction; Interviews; Nonfiction; Poetry;
Areas include: Criticism; Literature; Short Stories; Translations;
Markets: Adult;
Preferred styles: Literary
Online journal publishing poetry, fiction, and nonfiction (including personal essays, criticism and art interviews). Submit up to five poems or prose up to 10 pages through online submission system. Accepts simultaneous submissions.
Some of this month's articles for writers from around the web.
Why I stopped writing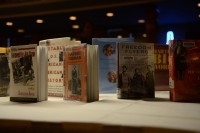 palatinate.org.uk – Wednesday November 28, 2018
What does it mean to write black?
It means that the style of writing, storyline, the whole plot, characters, the book should be based on the only supposedly important aspect of your life, which is your race. The outcome of this is that many upcoming black novelists find it hard to come forward with their own pieces. Unique writings which do not particularly sit well with what a black book is understood to be, and which eventually causes a lack of uniqueness in writing style and diversity in storylines and plots. Battling the preconceived conception of your non-existent novel is one of the many problems that black authors face in the literary industry.
'It is true that black authors are expected to write what they know- and apparently, in our case, that is ghettos, slavery and racism. You want to write romance, crime, blockbusters or sci-fi? Sorry, people, that's not your thing'- Dreda Say Mitchell.
The app that makes writing less lonely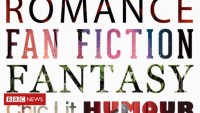 bbc.co.uk – Monday November 26, 2018
If you see a writer in a movie, most likely she (or he) will be tapping on a laptop. But many young writers are doing it on mobile phones, and sometimes in teams.
Daniel, who uses the pen name LisVender, begins the story, which his writing team decides to call A Small Case of Writer's Block.
The tapping of Sara's pen against her glasses became so rhythmic that it sounded like a metronome set to allegretto. She spun in her swivel chair, watching the bookcases in her study swing by. She had to admit it: her story was stuck, her characters were stuck, and so was she.
Ella, pen name Elle, who has 313 stories under her belt, then picks up the tale.
Sighing, she slumped forward, forehead hitting the desk with a thump. How was she going to keep the plot rolling forward, give her characters the development they needed? Her eyes swivelled to the window, the glass frosted over with thin ice. Maybe a walk outside in the cold
At 276 characters, Elle has nearly reached her 280 limit, so she stops mid-sentence and passes the story to the next writer. (You can read the rest of the story at the bottom of this page.)
Welcome to the world of Inkvite, one of a number of creative-writing platforms popular with teenagers and young adults in the US. It allows users to share stories, comment on them, and also collaborate.
Here, five Inkvite authors explain its appeal.
Jonathan Franzen was mocked for sharing his writing tips. Me? I'm all ears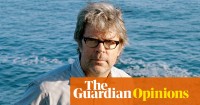 theguardian.com – Saturday November 24, 2018
Poor Jonathan Franzen, as literally no one says these days. Last week the acclaimed novelist and, to many, human embodiment of white male privilege published his 10 rules for aspiring novelists and, as tends to happen any time Franzen dares to open his mouth, he was thanked for his trouble with derision.
Small sidenote here, but I really don't get the Franzen loathing. Sure, he could lighten up on the constant talk about birdwatching, but otherwise the things Franzen is hated for are either not really hateworthy or not actually his fault. This all began in ye olden times of 2001 with the famous, nay, legendary saga of Oprah Winfrey choosing Franzen's novel, The Corrections, for her book club and him saying he'd rather not, thanks. Winfrey's book choices were often, he said, not incorrectly, "schmaltzy". It was the snub heard around the world and Franzen was for ever cast as an elitist snob, his every pronouncement since (he hates social media! He likes nature!) taken as further evidence of his hatefulness, even though surely most people would love to live a nice, Twitter-free, nature-based life in California, as Franzen does.
Information about this newsletter and the firstwriter.com site.
Resources for writers
Go to firstwriter.com for the following invaluable resources for writers:
Advertise
To advertise on this newsletter for as little as $30 / £20 click here
Submit
To submit articles, news items, press releases, or any other items of interest to writers, click here
This newsletter has been compiled by firstwriter.com and is protected by copyright. It may not be copied, forwarded, or otherwise distributed in whole or in part without firstwriter.com's written consent.
While every effort is made to ensure that all information contained within this newsletter is accurate, readers are reminded that this information is provided only as a list of potential leads that the reader should follow up with his or her own investigations. Unless otherwise stated, firstwriter.com is not associated with and does not endorse, recommend, or provide any assurances relating to any of the organisations, events, persons or promotions contained within this newsletter, and cannot be held responsible for any loss incurred due to actions taken in relation to information provided. Inclusion does not constitute recommendation.
Please do not reply to this email. The address from which this has been sent is not capable of receiving emails and sending an email to it may cause your subscription to stop. If you have any queries or require any assistance please contact us by going to https://www.firstwriter.com/contact_us.shtml
© firstwriter.com 2018